Nikita Kantorov from Moscow, owner of the Moscow Wake Park wakeboarding school, took a wakeboard ride on a huge puddle formed on the roads of Krasnogorsk , Moscow Region, after the recent rains.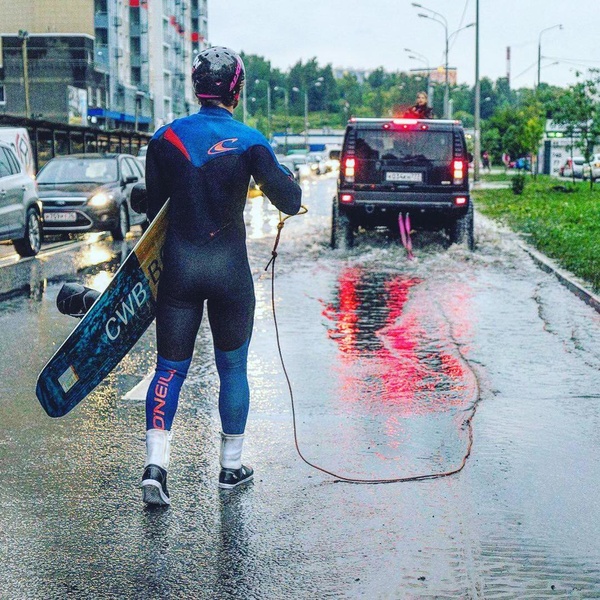 The wakeboarder tied his board to the Hummer and rode on the road near Pavshinskaya floodplain. The puddle, formed due to a downpour that hit Moscow and the Moscow region on August 15, was about 50-60 meters long. According to meteorologists, there was 92 millimeters of precipitation - this is 120% of the monthly norm. Last time such a thing happened in 1879.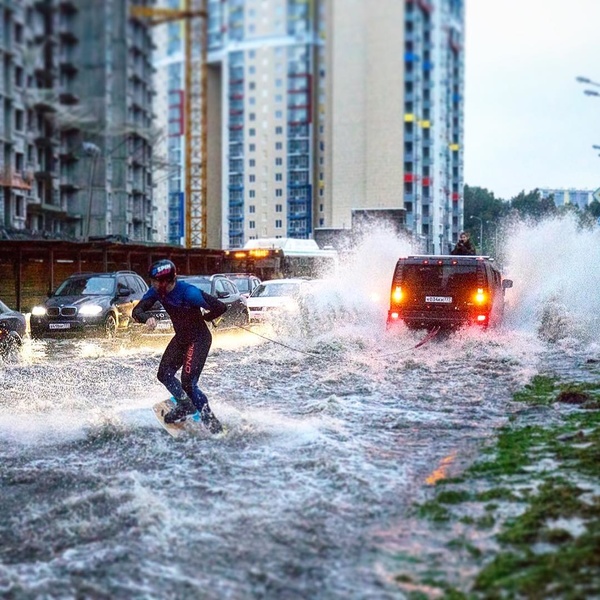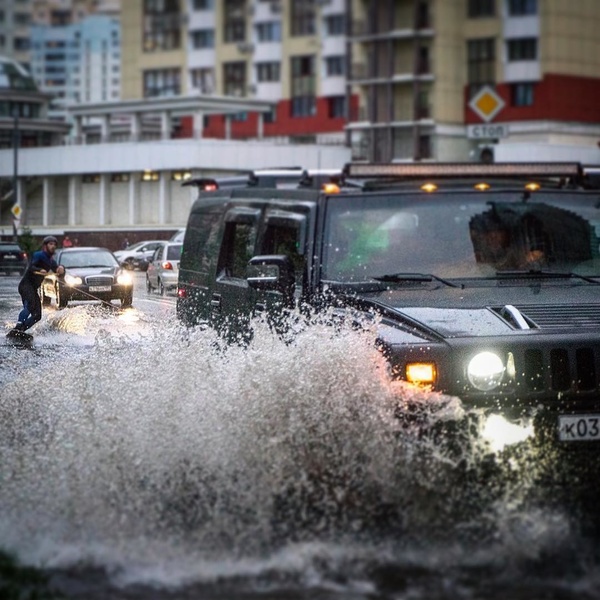 Earlier, Vladivostok residents were also entertained when streets were flooded by the typhoon «Goni».
However, for Nikita Kantorov, riding on the city streets is not just entertainment, but a way to attract attention to the problems of his school.
The Moscow Wake Park trainings are taking place in Natalia Rumyantseva's water-ski club which was going to be demolished as an unfinished building on June 1. « We honestly go through the authorities with a bunch of documents for 12 years, but they refuse to register us according to all the rules», - said the wakeboarder in an interview with the newspaper «My district».