Last Wednesday, June 20, in St. Petersburg Yacht Club «Krestovsky», another RBC business regatta was held on Wednesday, June 20, timed to coincide with the launch of the St. Petersburg International Economic Forum. In accordance with the traditions of the event, Forum participants wishing to get some adrenaline and sea water in their blood had to winch, pull the ropes, unhook yachts, etc. as crew members.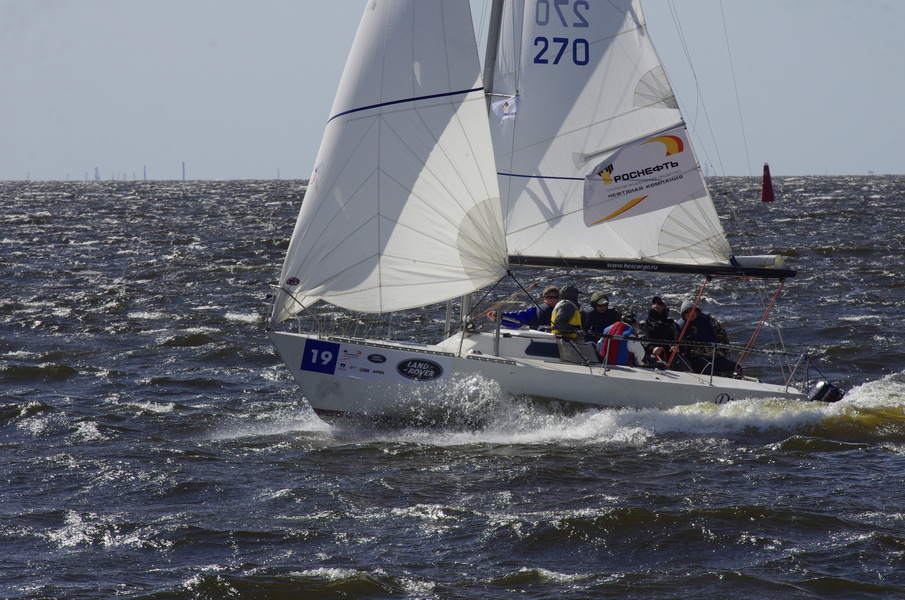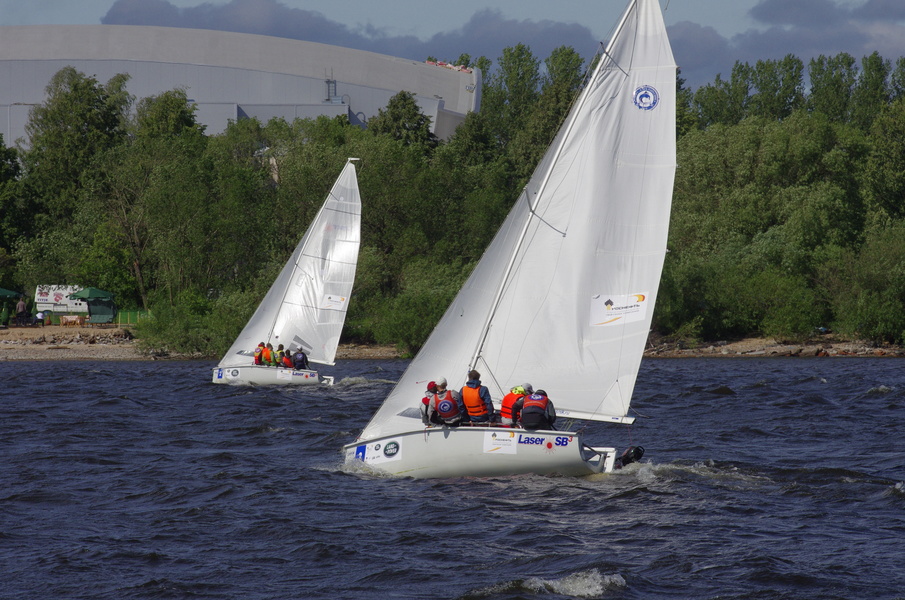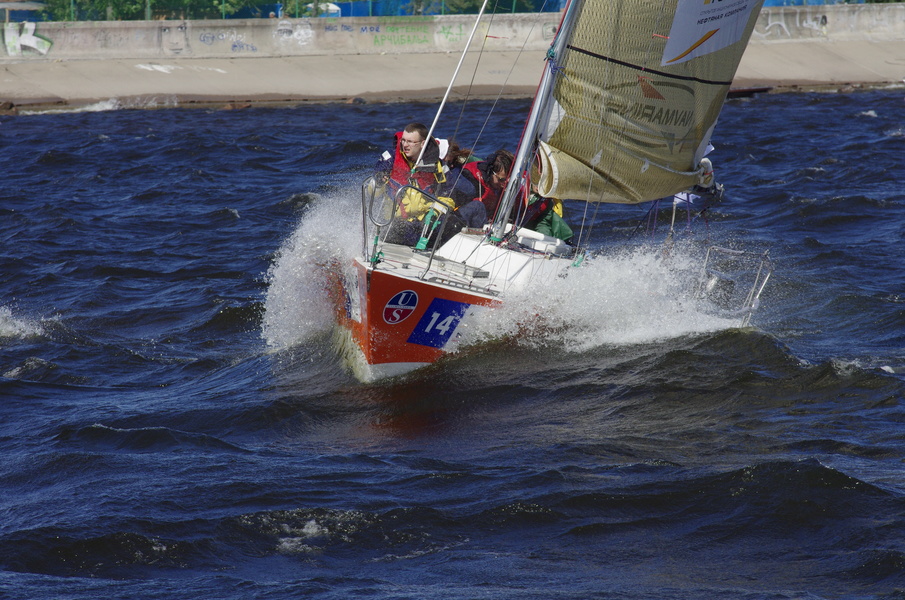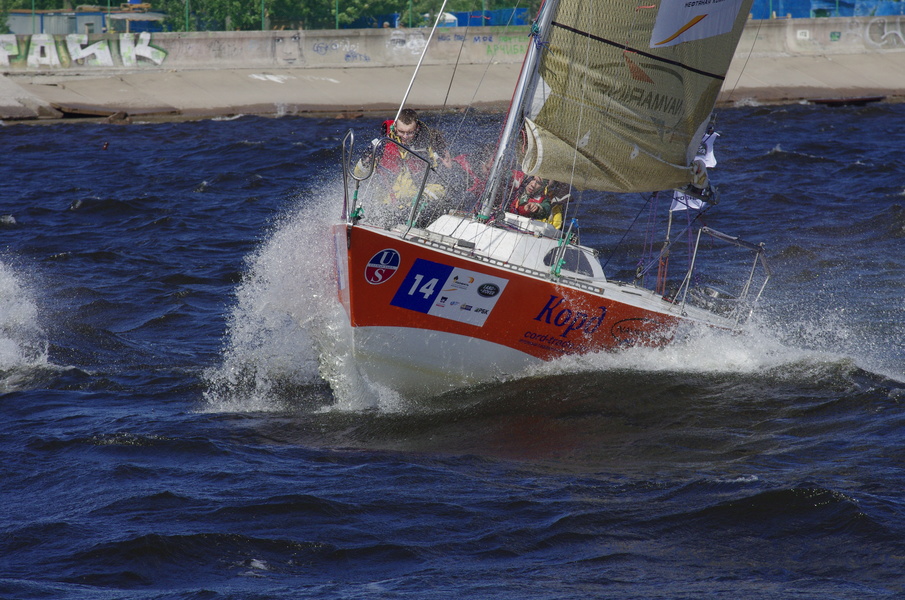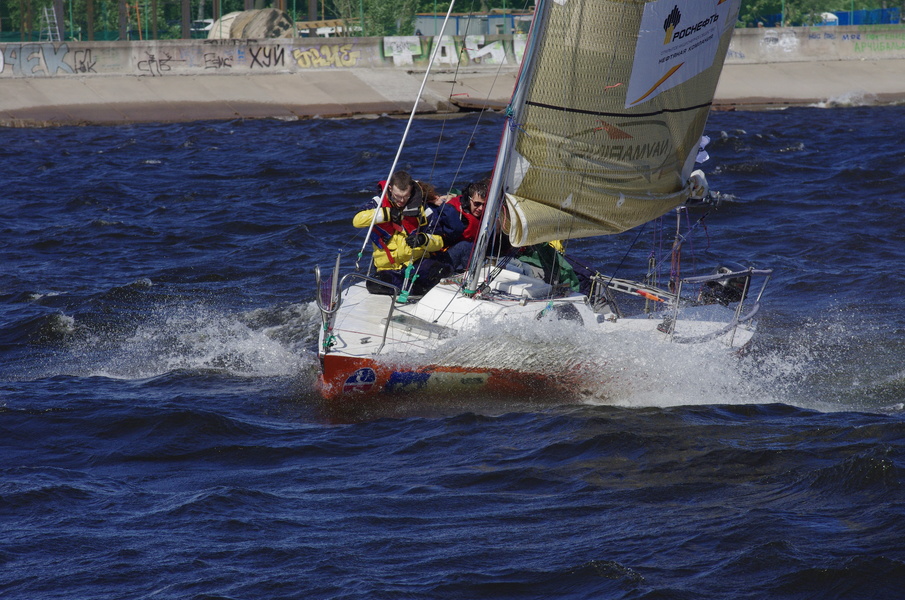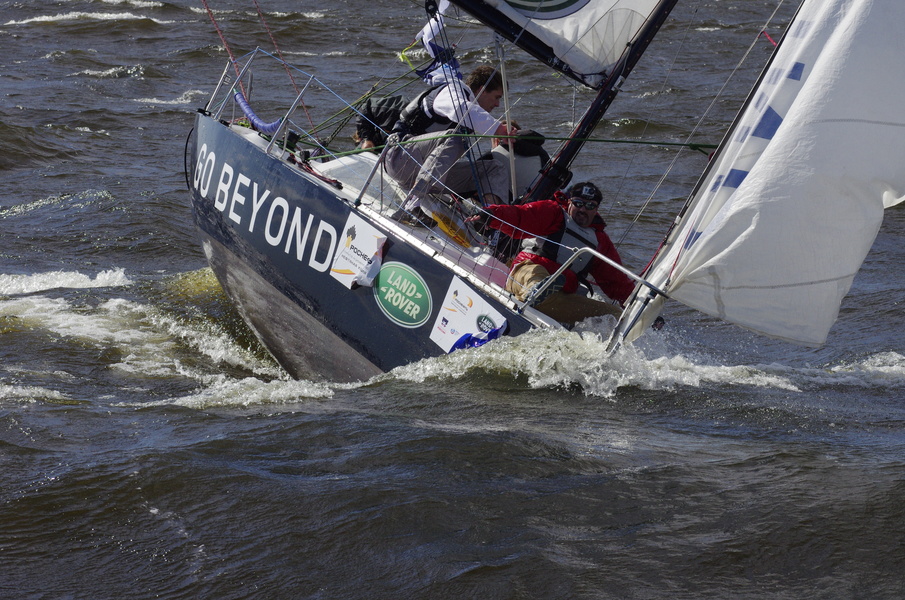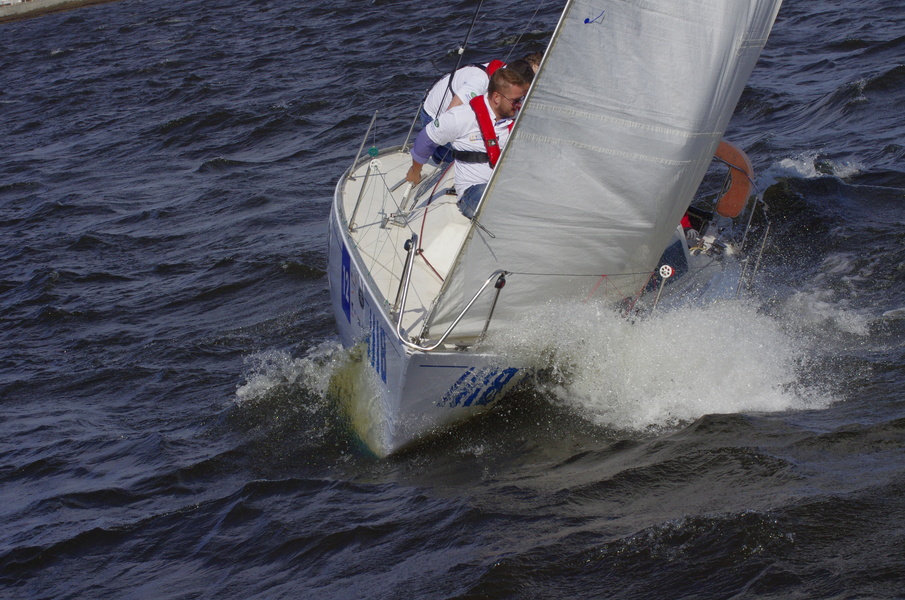 Unfortunately, capricious Petersburg weather made serious adjustments to the business process - apparently, it was not shared with it. The wind blew, and it blew hard. So, some of the participating boats simply could not make it to «Krestovsky» from their own clubs: less than half of the planned to participate boats came to the course. And a noticeable proportion of these did not dare to race with the jib in place, many yachts sailed the course with reefed mainsails only. The second problem was the outfit of the competitors who participated in some kind of seminar or something similar right before the regatta.
«The sight of businesswomen in white blouses and summer jackets against the background of sheep walking in the water area of the club» inspired pity - I had to share my jacket.
However, these troubles could not put most of the competitors off: the shining sun, a brass band adding cheerfulness to the guests of the club, a light buffet, etc. put the crowd in a good mood. The more so as the regatta was attended by the whole sailing elite: the chief coach of the national team, the SPSU president, vice-president of the Russian Yachting Federation and a member of its Board of Trustees, and other notable sailing personalities.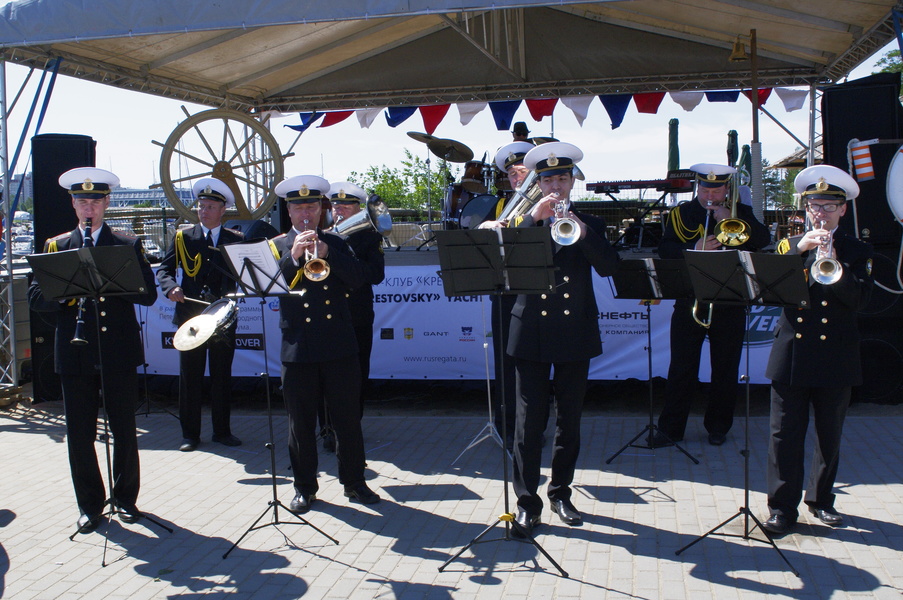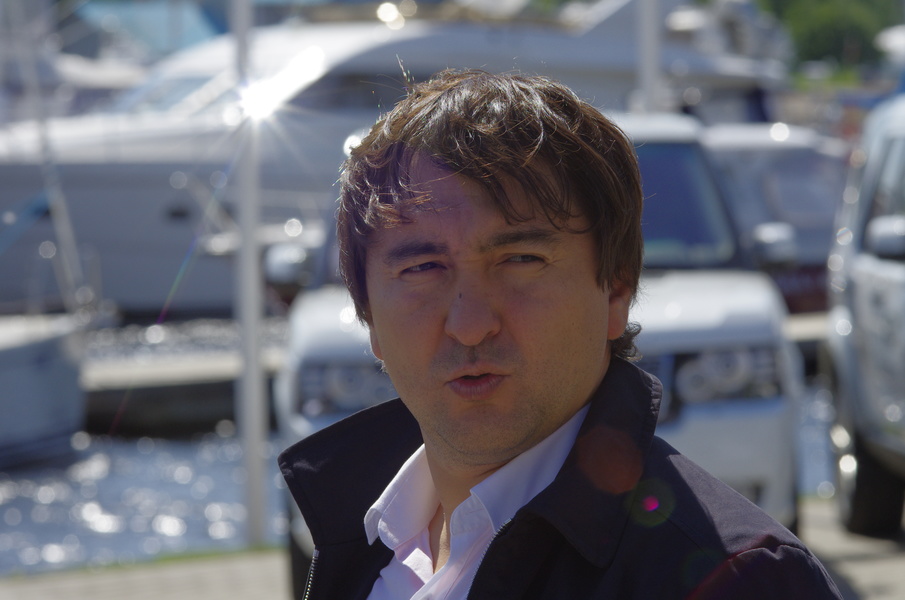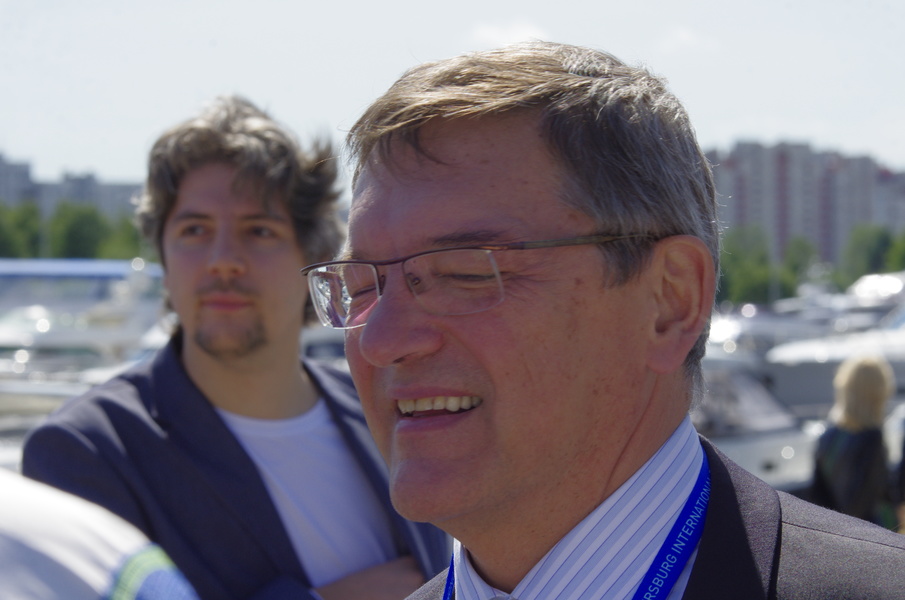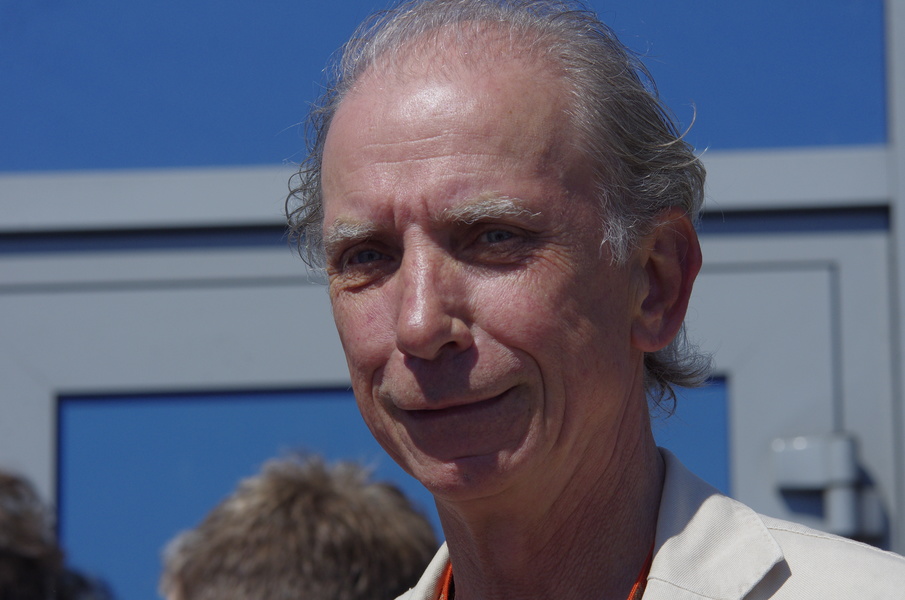 No sailing crew refused to enter the just-boiling Neva River, and the race was a great success which perfectly shook out all the participants and cleared their lungs of smoky office air.
Naturally, the sports level of this race was not very high, and that is not the point. «The meaning of the event was formulated several years ago (during the first such regatta in Krestovsky») by the then President of the Russian Yachting Federation Dmitry Zelenin: «Such events open business people's eyes to sailing, to its beauty.
We already have experience - firstly people come to business regattas cautiously, then they send their children to sailing schools, then they start to create new or to finance already existing yachts-clubs.
But there is a second point, no less important. Sailing has the ability to unite people who find themselves in a crew - it is simply inevitable - replacing any team-building. This is what she was telling us during the Caribbean Sailing Week. Ekaterina Solntseva (by the way, she was at St. Petersburg regatta again), one of the company's leaders Abbyy: «Trust in people, whom she met at the regatta, is more than ordinary business partners».
Well, with a proper jerk of the sheet and the halyard, one can also pay attention to the economic forum.