The first hull of Overmarine's new flagship, the 54m Mangusta Gransport, has been sold. The construction of the vessel has started at the docks of the Pisa shipyard. In 2018 the boat will be ready to sail to her owner.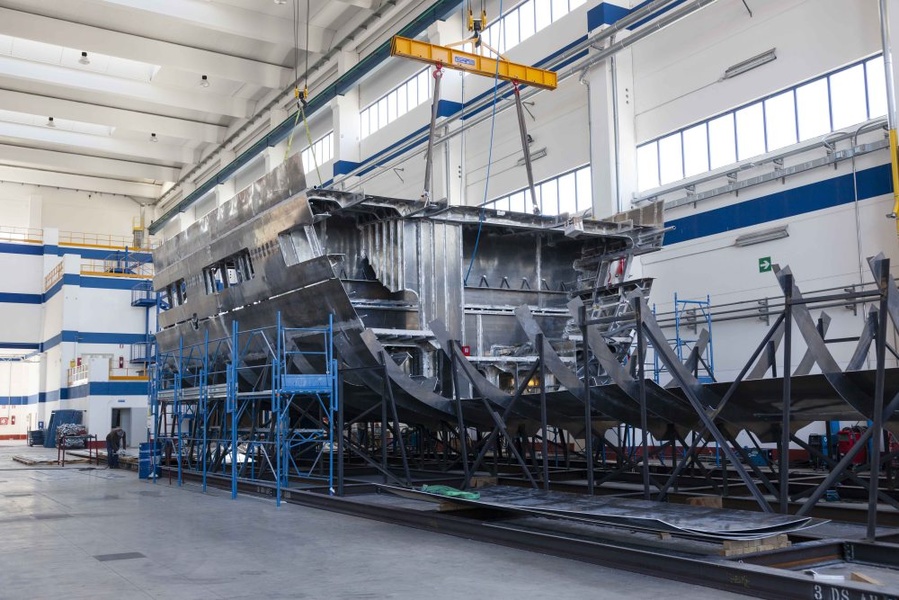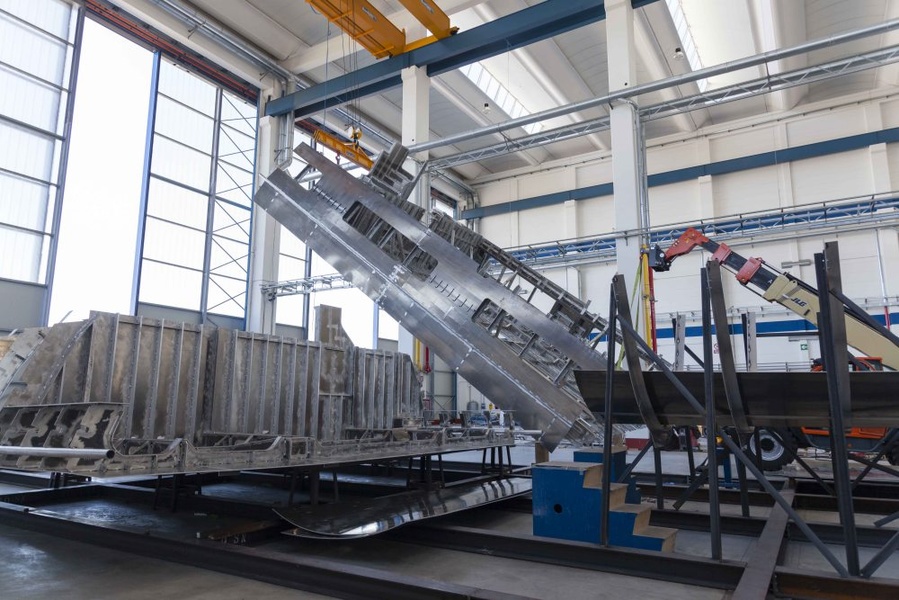 The Gransport range of yachts was first officially unveiled at the Monaco Boat Show last year. They are high-speed vessels in Fast Displacement type hulls with more autonomy and fuel efficiency. The Mangusta Gransport 50 was also presented for the first time at the Monaco Boat Show.
After the presentation of the design concept tests were carried out in the test pool and the project has undergone several changes. The yacht has grown by 4 metres in length and her propulsion system has become more powerful.
The engine compartment of the Overmarine Gransport 54 now contains four MTU 16V 2000 M94 engines of 2600 hp. C, guaranteeing a higher top speed (above 30 knots), lower power consumption at low speeds and a shallower draft (about 2.5 meters), allowing her to cruise freely in shallow waters in the Bahamas and off the Mediterranean islands. Without refuelling the yacht will be able to travel a maximum of 3,800 miles.