A 24-meter yacht from the Hatteras shipyard docked at Miami Beach Marina at 11:30 Sunday evening. After the captain stepped off the boat, an unidentified man jumped in and attempted to steal the yacht.
The thief crashed into several boats, the pier and concrete poles as he attempted to exit the marina. The collisions caused the yacht's hull to leak and it partially sank.
The wrecked boat, a 2009 Hatteras 80 MIMI, was put up for sale at $3.2 million. It is unlikely her owner will be able to find a buyer for her now.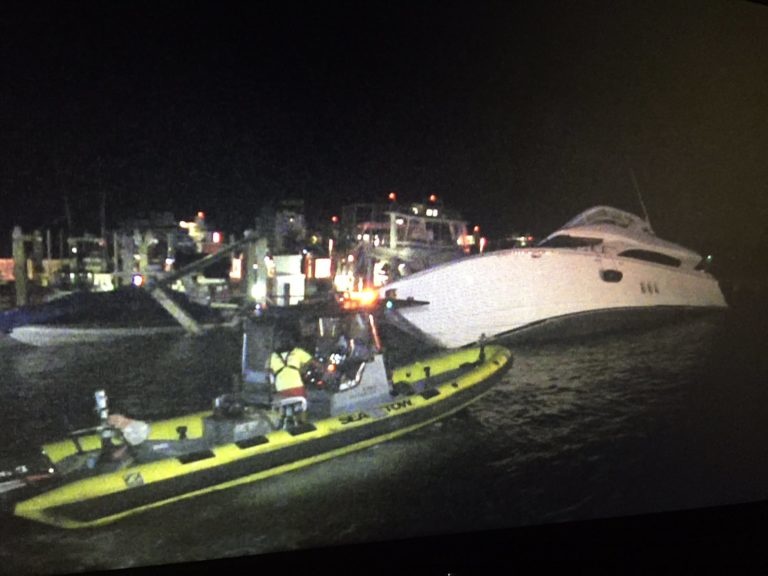 An eyewitness Jimmy Terry had spent the night aboard one of the boats that was docked at Miami Beach Marina that night. He told local media that the boat the intruder had tried to steal had lost one of its engines, which made the boat so difficult to steer.
When a Miami Fire Department rescue boat arrived on the scene, the hijacker jumped off the yacht and sailed away.
He was never found. What's more, as dawn broke, police discovered that another yacht moored in the marina had been attempted to be stolen. In this case the boat was also partially submerged.