A new British company that specializes in building tenders has launched the prototype of its first brainchild - a hydroplane tender that reaches 60 knots of speed while looking like a bat-mobile.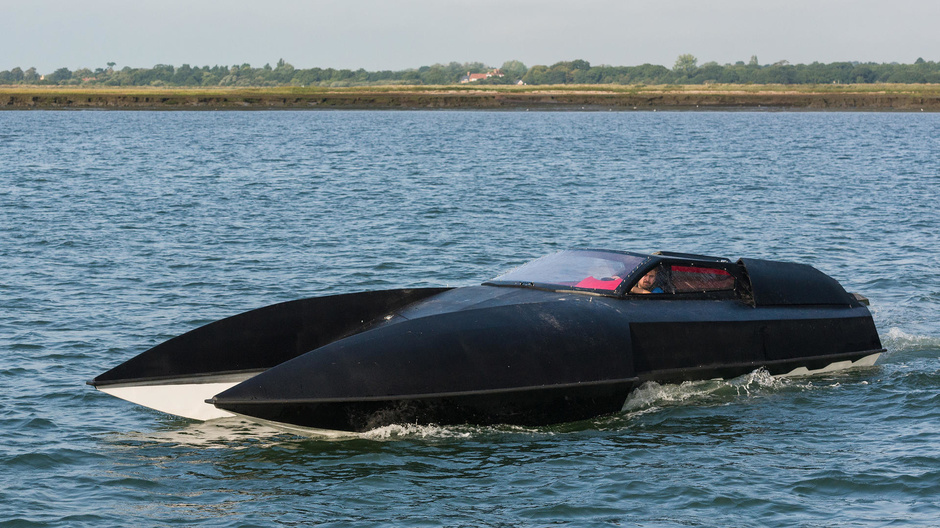 Designed to be a seagoing version of the Lamborghini Miura, this 8.3-metre motorboat can be used either as a super-fast tender or a super-yacht toy.
Inside, it has space for four people. Access to the cockpit is via a lift-up glass lantern, like on fighter jets.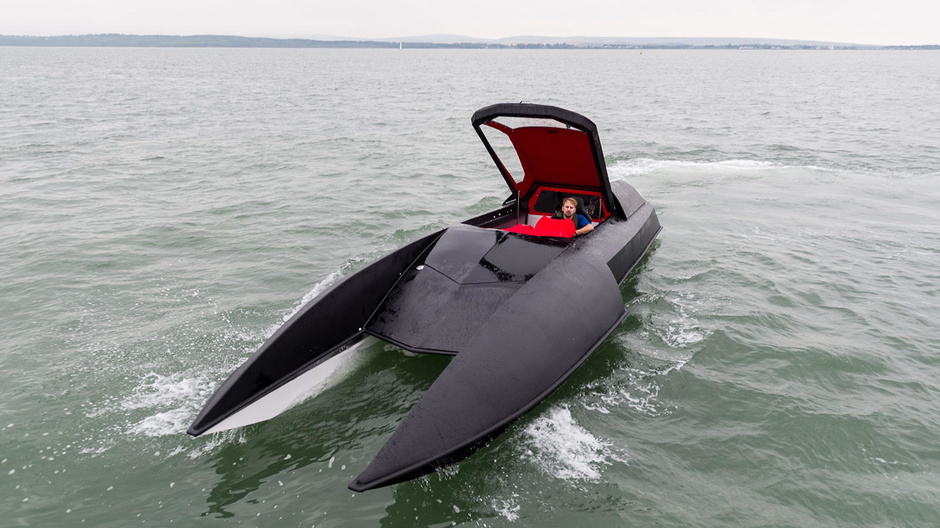 Luxury on board is reduced to a minimum and is shown only in leather bucket seats, the presence of a Raymarine navigation system and Rockford-Fosgate speakers with two subwoofers. The trim has bright red elements.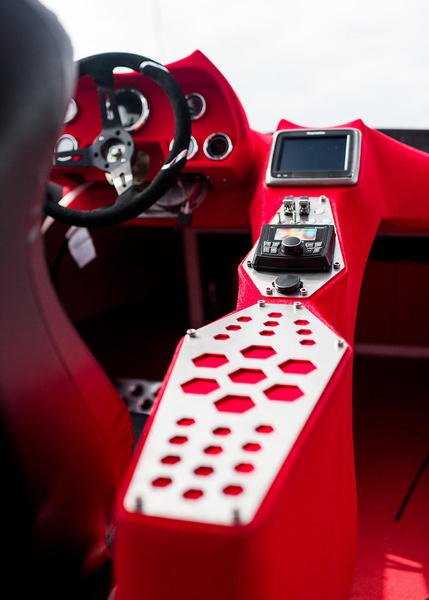 She is built on a stainless steel frame. Her superstructure is made of lightweight composite materials, due to which she has a total displacement of only 1,650 kg.
For propulsion a 750 hp 9.5 liter V8 Chevrolet engine will be used, augmented by dual-stage jet drive from Scott jet boats.
A top speed of 60 knots makes the Alpha Centauri one of the fastest tenders in the world.
«For those who are not satisfied with their top speed, the Alpha Centauri will also offer a supercharged version of the hydroplane tender with a power output of over a thousand». Air conditioning and heating are available as options, as well as a range of interior colours.