The 96.55m Vertigo has been launched at the Feadship yard in McCoom. Redman Whiteley Dixon and Chahan Interior Design have designed the exterior and interior of this elegant vessel. Azure was the project manager on the owner's side.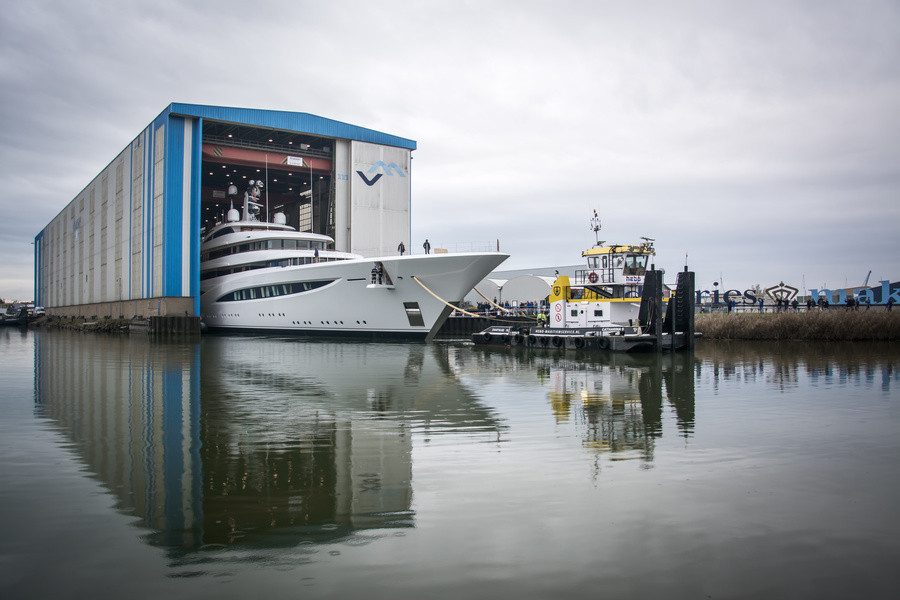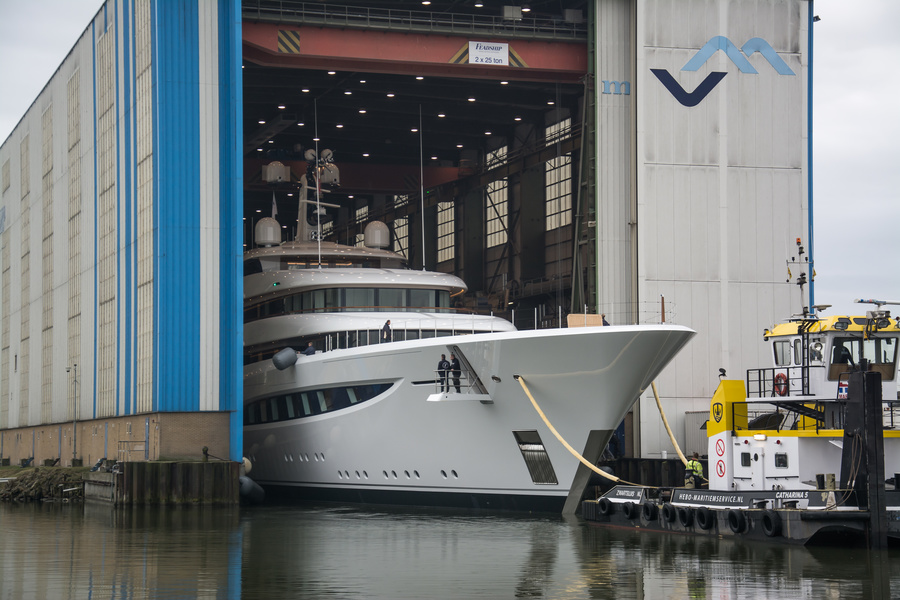 The lines of Vertigo's hull are perfectly defined. The characteristic Feadship bow with its sweeping flared sides features a games deck and helicopter landing area with a hangar for a Bell 429 WLG helicopter below. The curved hull line leads down to the aft main deck, where a revolutionary glass paneled pool is set up that also forms the ceiling of the beach club deck below.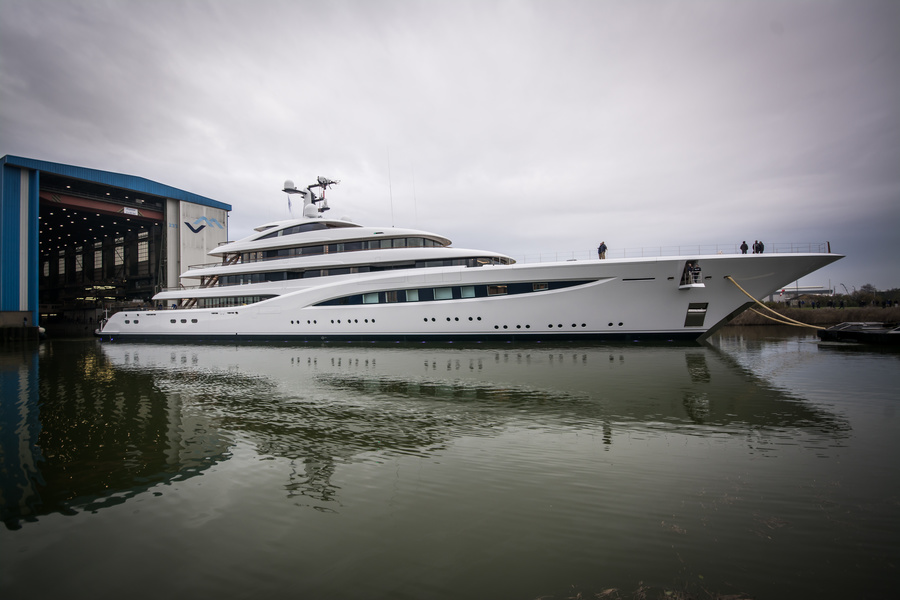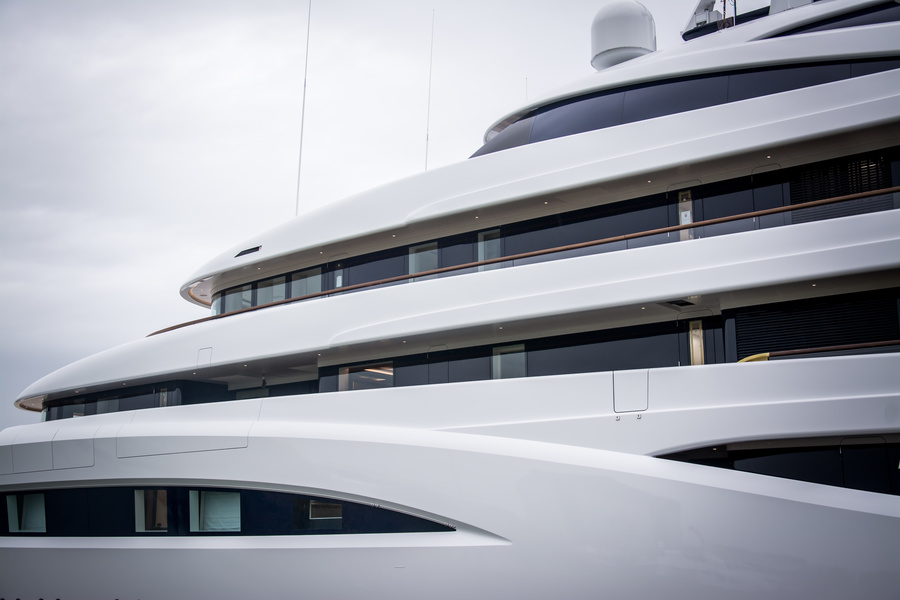 To create the 68mm walls of this unique pool, the designers laminated 5 layers of clear glass interspersed with amalgam. One side of the 42,000-litre pool is S-shaped with a floor sloping down 2.5 metres.
Thanks to the ledge sloping down to the transom the pool offers a spectacular view of the ocean. A waterfall separates the open air lounge area from the interior of the yacht.
The beach club at water level is almost doubled when the transom and folding side terraces are open. Standing on the beach club, one can clearly see all decks, up to the sundeck where the gym is located and the pizza oven is installed.
The use of glass enclosures with traditional teak detailing only adds to the open feel and spaciousness of this yacht. This theme continues in the interior, where large floor-to-ceiling windows guarantee maximum light and great views.
Among the original interior features are the double-sided limestone and quartz fireplace, the decorative glass screens that separate the salon from the dining area, and «the soaring staircase» that combines stainless steel, stone and blue leather.
The main deck features a cinema from which guests can descend to their staterooms. The guest area includes six staterooms, a hair salon and pantry. Above on the bridge deck are two crew cabins that can be converted to guests quarters if required. On the bridge deck a club salon, owner and captain's offices and a state-of-the-art pilothouse are situated.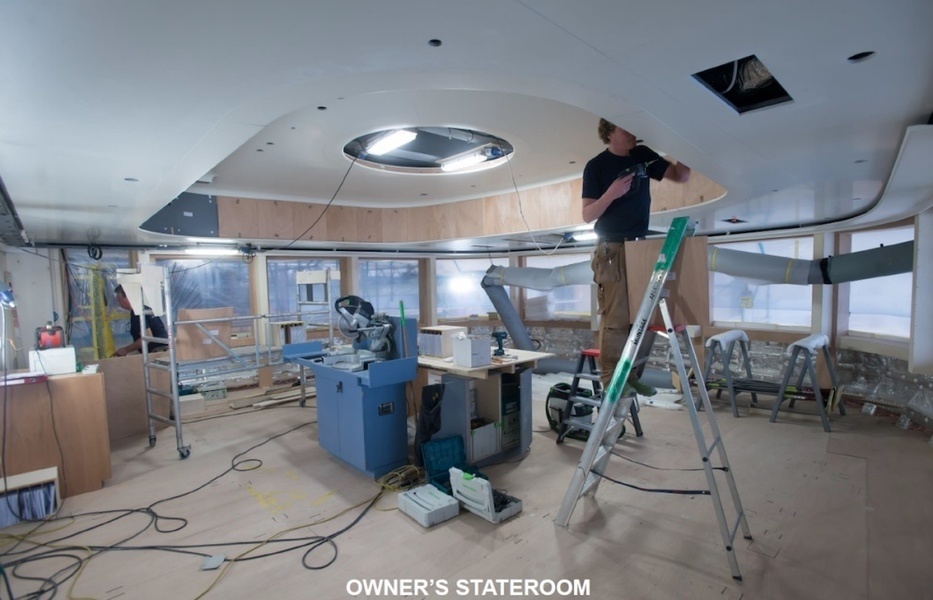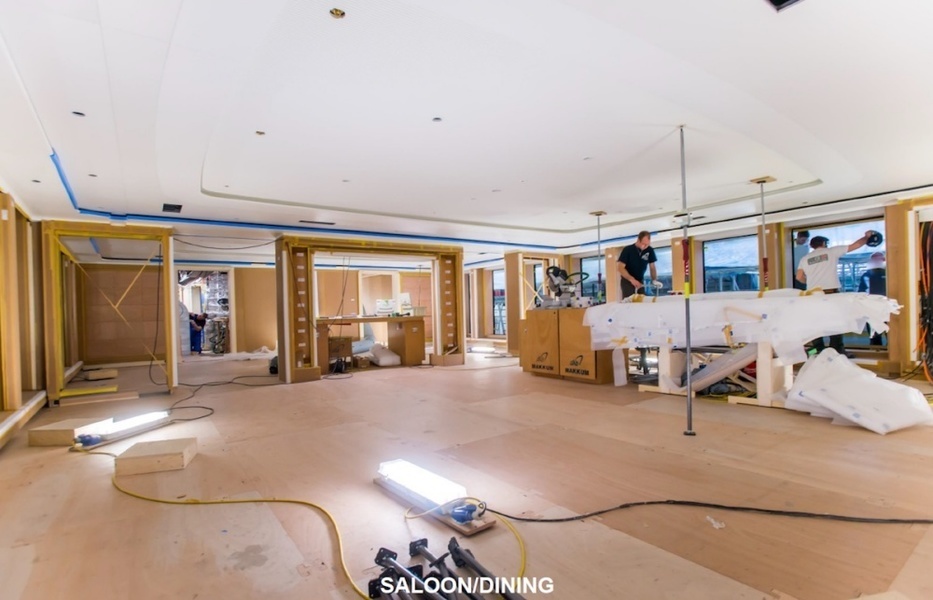 The owner's stateroom features 180-degree ocean views and high three-metre high ceilings with a skylight above the bed.