The IDEC Sport trimaran, led by skipper Francis Joyon, will compete for the «Jules Verne Trophy» - the prize awarded for the fastest non-stop passage around the globe in any class of yacht.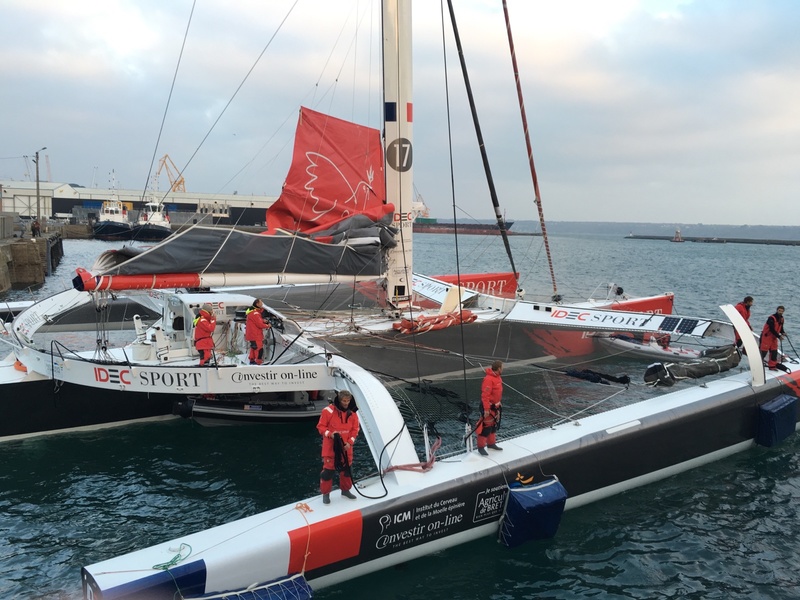 The 31.5-meter trimaran left its berth in Brest at 6:30 a.m. on December 16 for the start line «Jules Verne Trophy» between the lighthouses on Wessan Island and Cape Lizard.
The six-member trimaran team is set to break the previous record for a non-stop circumnavigation of the globe set in 2012 by Loïck Peyron on the trimaran Banque Populaire V. He circumnavigated the globe in 45 days, 13 hours, 42 minutes and 53 seconds.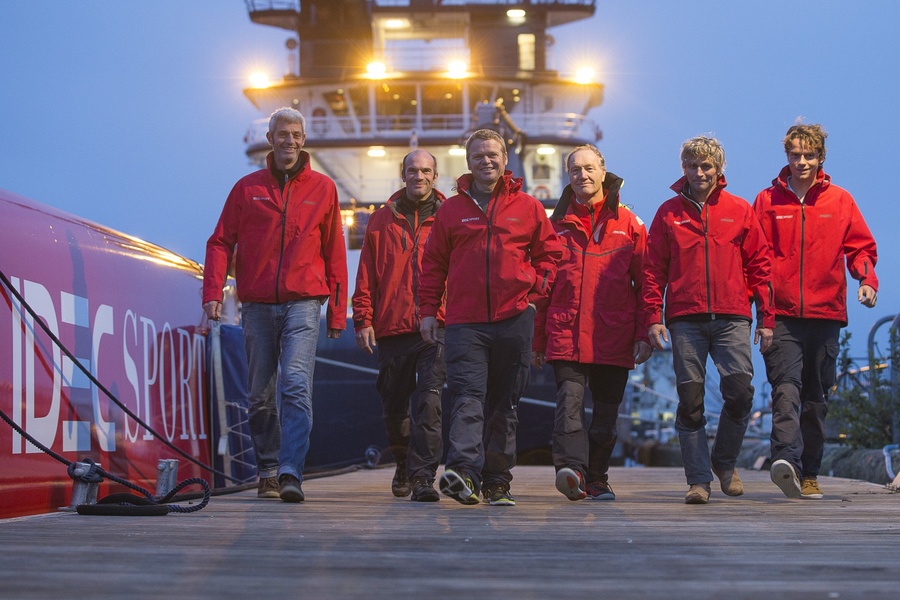 In 2015, IDEC Sport also competed in the «Jules Verne Trophy», going around the world in 47 days, 14 hours and 47 minutes. This is the third best result in the history of the Trophy. Together with the multihull Francis Joyon, the Spindrift 2 trimaran raced and reached the finish line in 47 days, 10 hours and 59 minutes, with the second fastest time. Both trimarans failed to break Peyron's record. For a new record to be considered set, they needed to improve at least one minute on the previous record holder's time.
Ironically, while Jouayon aims to take «Jules Verne Trophy», elsewhere in the world, Thomas Coville on Sodebo Ultim is attempting to break his own record by going around the world alone in record time.
Coville is 388 miles ahead of Juillon's position in 2008. He needs to complete the circumnavigation in less than 57 days, 13 hours 34 minutes and 6 seconds, which is how long it took Jouayon 8 years ago. You can follow Covill's progress here.