Lurssen, one of the world's major manufacturers of large boats (if not the most important), has made an offer to the ThyssenKrupp group to buy out the production facilities and the Blohm+Voss brand. The two names unite much in the hearts of those familiar with the world of megayachts - in fact boats of the two German shipyards together occupy almost half of the world's "top". Such famous yachts as Eclipse, A, Palladium, Dubai, Enigma (ex-Eco/ex-Katana) are built at B+V, while Lurssen is the home of Rising Sun, Pelorus, Dilbar, Ice, Kismet and a couple dozen other equally cool yachts.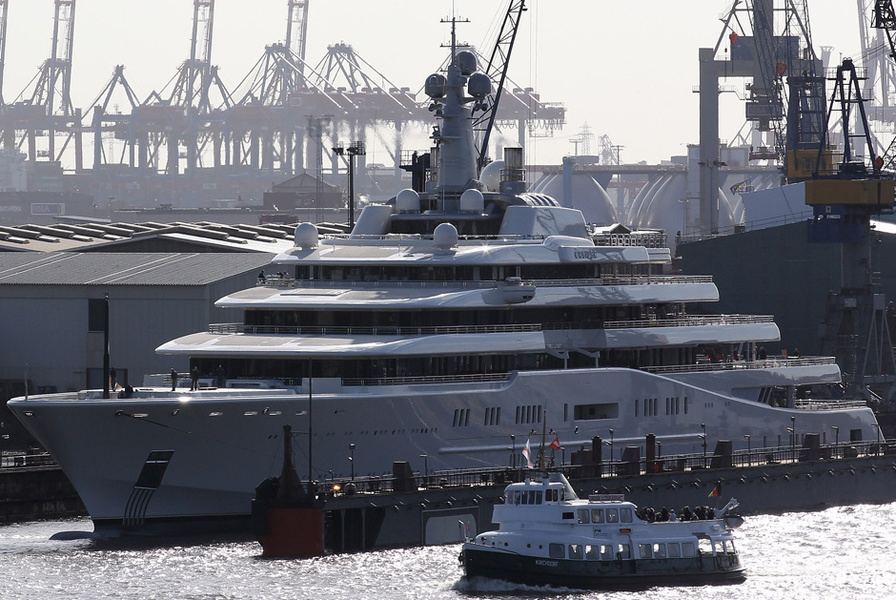 ThyssenKrupp has been looking for a buyer for B+V, which traces its history back to 1877, for quite a long time. Negotiations with the Arab group Abu Dhabi Mar were held for a year and a half and in June it was reported that they ended up going nowhere. Apparently, the Arabs had enough of the German shipyard Nobiskrug bought from Roman Trotsenko in 2009.
The shipyard has not fared well in recent years. The world market of large yachts is oversaturated with brokerage offers and it is difficult to find new orders for construction. Moreover megayachts are not a core business for the ThyseenKrupp Group which has enough problems of its own; the Group's debts amount to $6.5 billion. However, now there is hope that things will get better for Blohm+Voss. Very few companies can sell megayachts like Michael Breman of Lurssen.
The news came just a couple of days before the Monaco Yacht Show. The exact contents of the plan was not made public. According to the analysts' estimations the talk could be about 100-200 mln euros.