The owner of the Nova project, which is being built at the Heesen shipyard in Oss, has appointed Italian designer Cristiano Gatto as interior stylist.
«The owner asked us to change the colour schemes, design details and overall finish of the interior to give it a modern, almost minimalist style» - says Cristiano Gatto, who worked closely with the owner and his team to personalise the interior that would embody the client's lifestyle.
The designer got involved in the project at a time when the preconstruction work was nearing completion, so he had to work with the existing structures.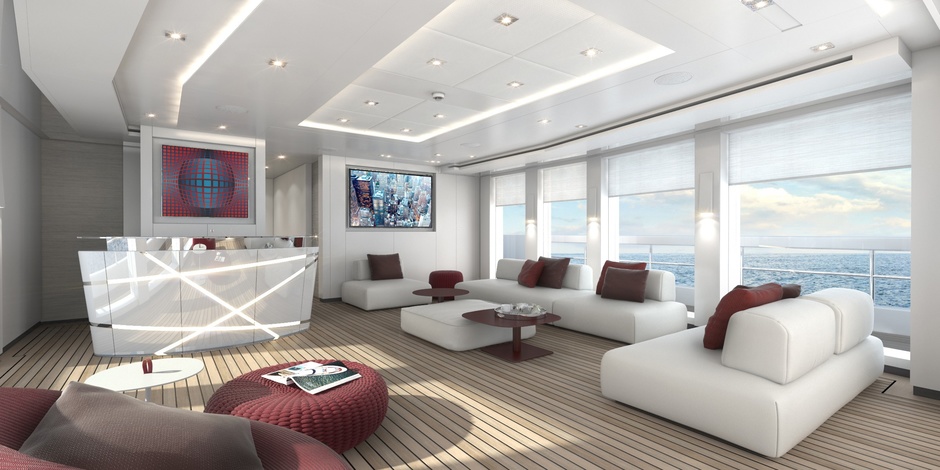 He chose a two-tone palette, which made the interior light and soothing. The contrast between white textiles, leather and lacquered surfaces in warm wood tones created a refined ambiance in all rooms, including the bathrooms. Vibrant touches of decorative elements and cushions in deep red or burgundy tones set off the colour scheme of the interior and exterior spaces, giving the decorations a vibrant feel. The linearity of the design was enriched by geometric patterns, expensive materials and carefully crafted details.
Sold in June 2017, the 50m Nova
is
the world's first superyacht with a Fast Displacement hull and hybrid electric-diesel propulsion system.
At 12 knots, the 50-metre superyacht's fuel consumption of 315 tonnes and nearly 500 tonnes is 98 litres per hour (30% less than the average for yachts in this class) and at 10 knots it is 57.5 litres per hour.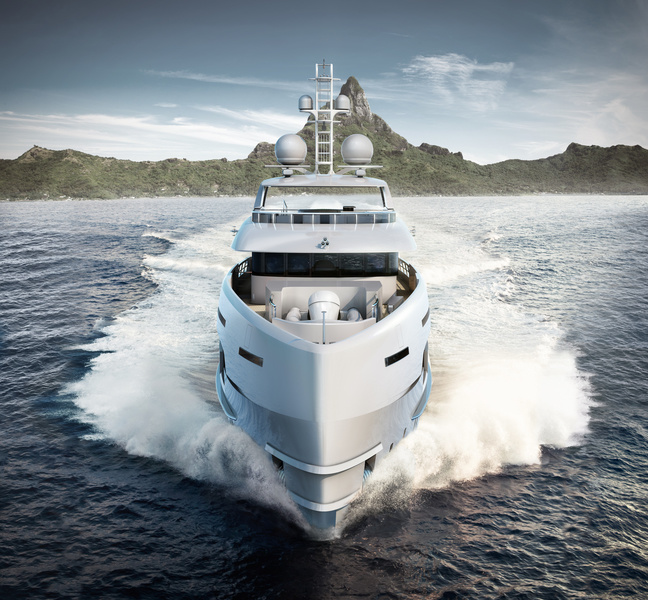 The impressive fuel efficiency has been achieved by a combination of two MTU 12V 2000 M61 engines, each rated at 600kW, and two water-cooled electric engines, each rated at 127kW. At speeds up to 9 knots Nova can be propelled with electric engines only, not including the main engines, which will reduce the fuel consumption to only 45 litres per hour.
Nova is scheduled for launching on 14 April 2017 at the Heesen shipyard in Oss, the Netherlands.