The Dutch shipyard Van der Valk is celebrating its 50th anniversary this year. The shipyard will mark the occasion with the opening of a new production hall, which will enable the construction of yachts up to 40+ metres in length.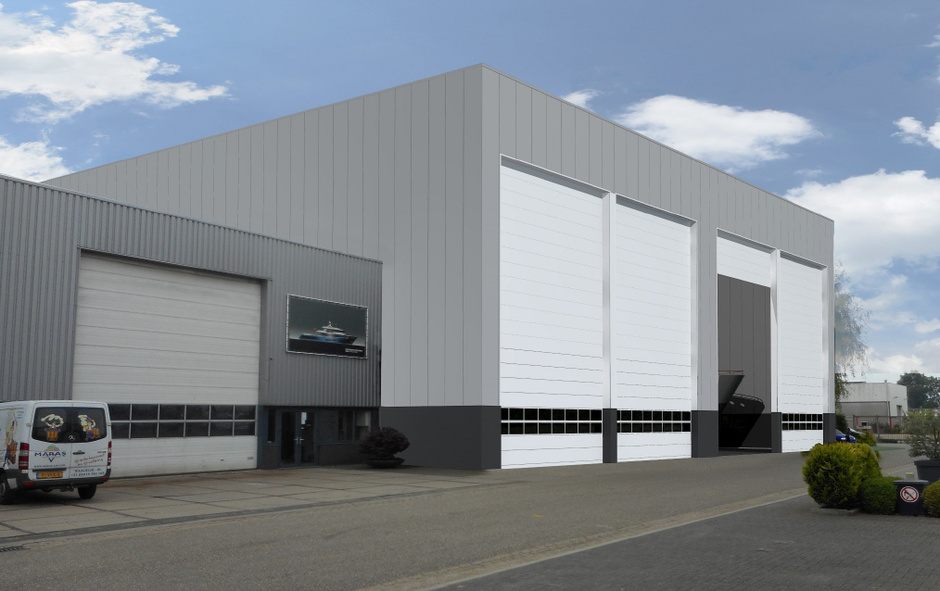 By the end of March 2017, the walls and roof of the building should be in place. Van Der Valk yacht owners and potential customers will be able to see the new production hall at the Experience Event, which will take place from 23 to 26 March in Valwijk.
Eight new yachts are currently under construction at Van Der Valk docks, six of which will be launched in the coming months.
The second hull of the Van Der Valk 25 metre aluminium Explorer will be finished in June. Designed by Guido de Groot, this yacht has generous interior volumes for her length. She has four cabins for eight passengers. The circular displacement hull shape has been selected for fuel efficiency. Because she is lightweight and has large fuel tanks, she has a good range.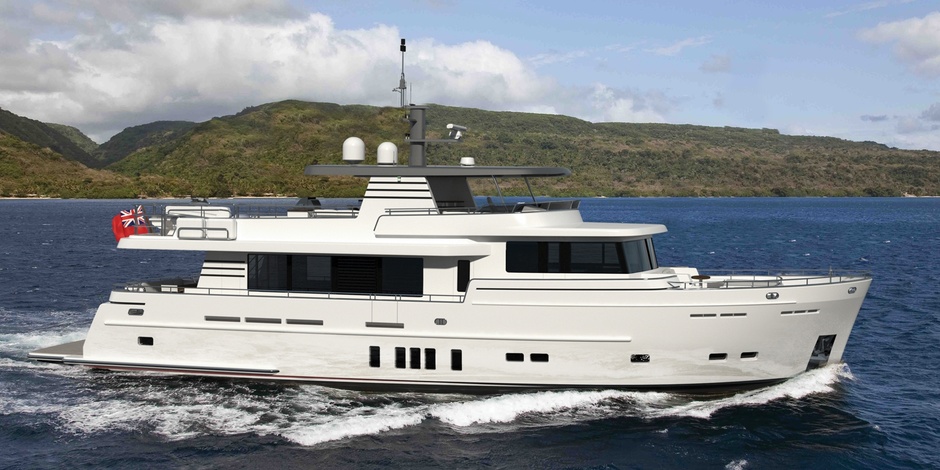 Earlier this spring, Van Der Valk will deliver the 27-meter flybridge yacht Anemeli. She differs from the competition by having a control station on the main deck and a large flybridge area. Thanks to her lightweight aluminium Fast Displacement hull, Anemeli has good speed characteristics.