Norwegian officials have approved funding for a project to build the world's first full-size tunnel for ships to bypass the most dangerous areas along the Norwegian coast.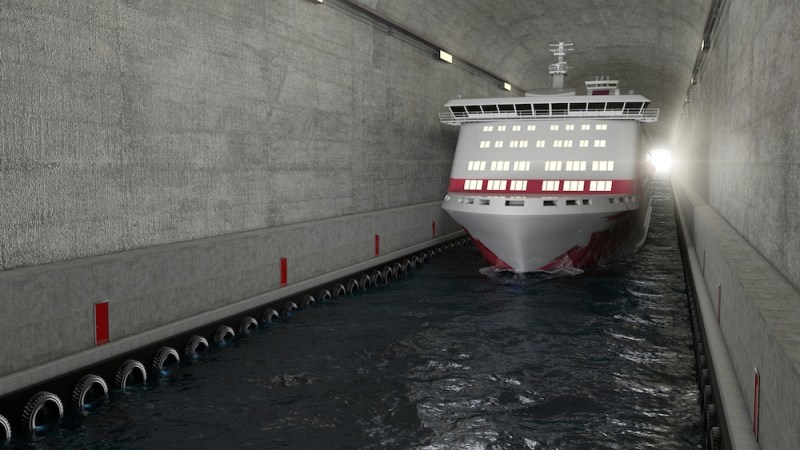 The tunnel will be cut through the rock at the narrowest point of the Stad peninsula and will allow ships to bypass Stadhavet, the most dangerous area for mariners where the Norwegian and North Seas meet.
In some years, Stadhavet was stormed for up to 100 days a year. Since the end of World War II, 33 people have died in the area.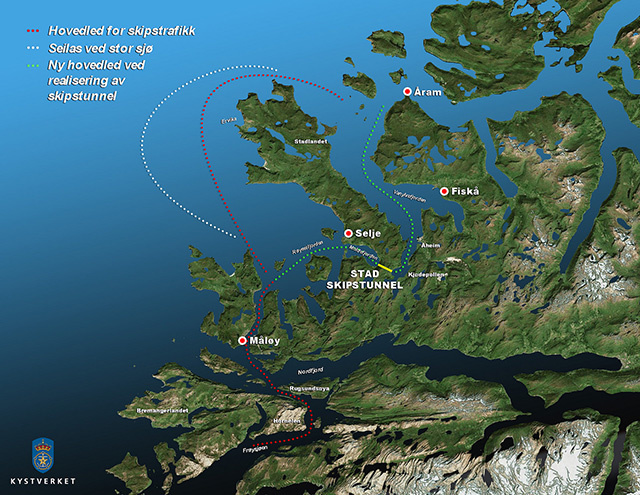 The government has allocated NOK 2 billion for the construction of the 1.7-kilometre tunnel. The funding will be done in two phases from 2018 to 2029. According to the Norwegian Coastal Administration, which is responsible for the project, the construction will be carried out by blasting using underground drills. The builders will need to remove about 3 million cubic meters of hard rock.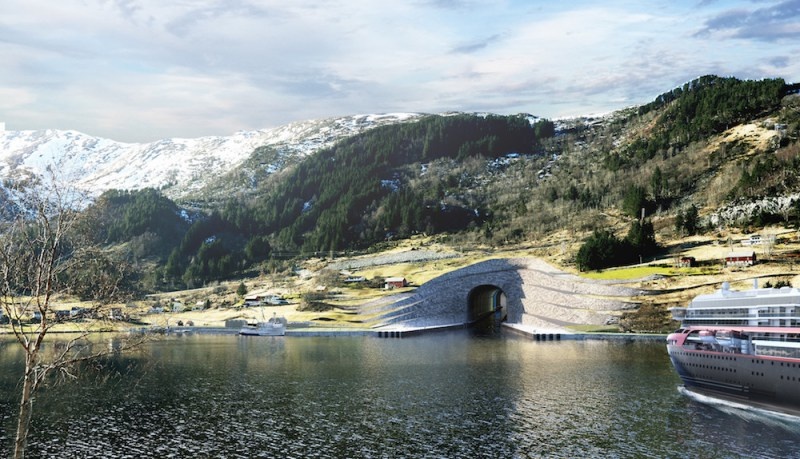 The tunnel, 37 metres high and 26.5 metres wide, will be open to commercial and pleasure craft. It will be big enough to accommodate the cruise ships of «Hurtigruten» operating in the area.
The construction of the tunnel will take approximately 3-4 years.