In the early morning hours of 11 March, the last member of the Vendee Globe solo circumnavigation finished. Sebastien Destremo came to Le Sables d'Olonne eighteenth, 124 days after the start on 6 November.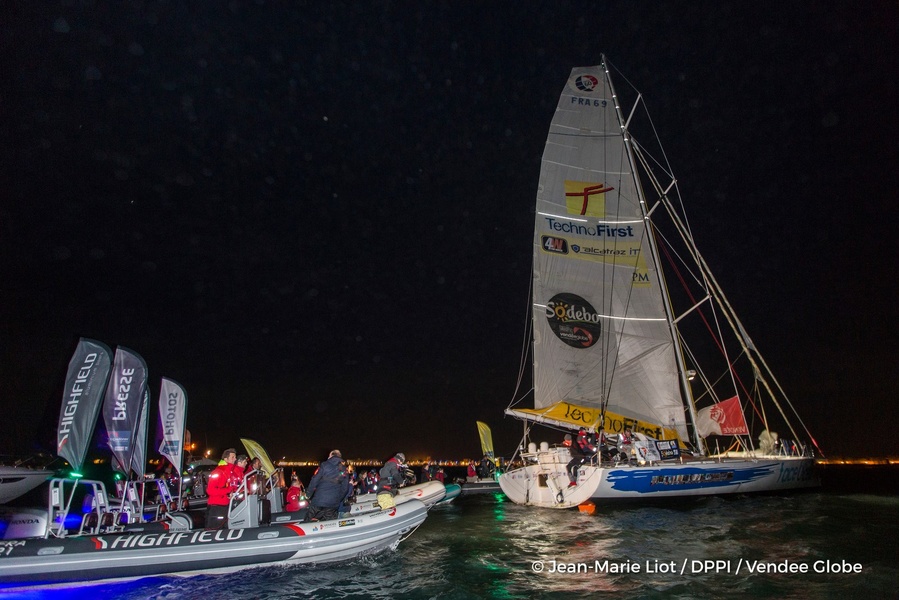 For the last two weeks Destremo began to experience food shortages. He had to reduce his meals to one a day when an attempt to fish off the Azores failed.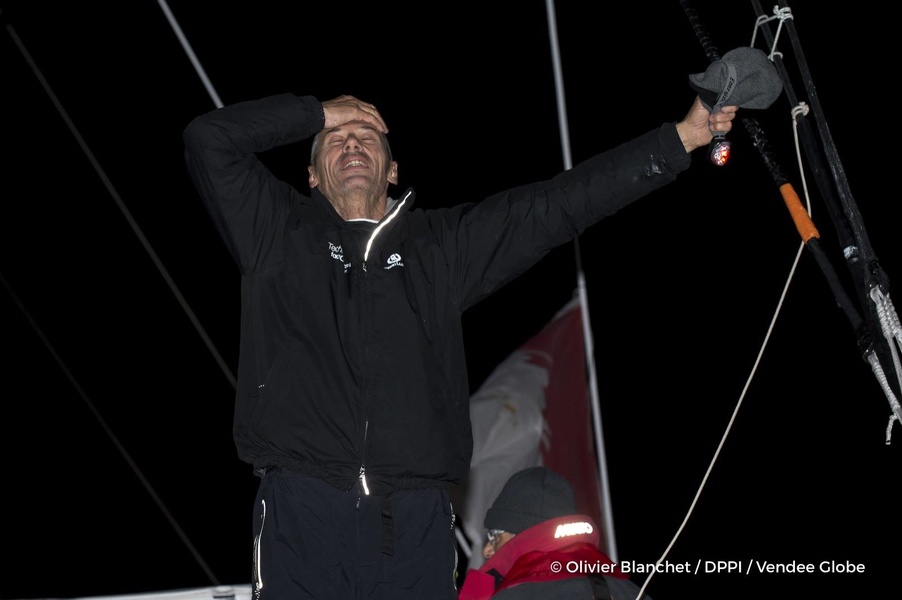 Destremo purchased his Imoca 60 TechnoFirst-faceOcean in 2015. The 1998 boat had gone through two Vendee Globes by then - with Josh Hall in 2000-2001, who finished ninth, and with Steve White in 2008-2009 (eighth place).
Before the start of the Vendee Globe, Destremo described his boat as «ultra simple, like a bike with no gears».
This inability to accelerate became apparent just after the start, when the Frenchman, whose sole aim was to sail solo circumnavigations, found himself at the tail end of the fleet. Three weeks later, his starter failed. He was forced to use an alternative method to start the engine: using rope and sail power.
Off the coast of Tasmania, the sailor decided to make a pit stop. It took three days to check the boat before storming the Pacific. When Destremo finally left the Southern Ocean, rounding Cape Horn, the six boats had already finished in Les Sables d'Olonne.
The winner of the Vendee Globe was Armel Le Clé. The gap between the leader and the last competitor to successfully complete the circumnavigation was 50 days. There were 29 competitors at the start, 11 of whom dropped out of the competition for various reasons .