Rén is a 68-metre double-hulled ship with a small waterline area (SWATH) created by Dutch design studio Guido De Groot in collaboration with Karel Nguyen of Delft University of Technology.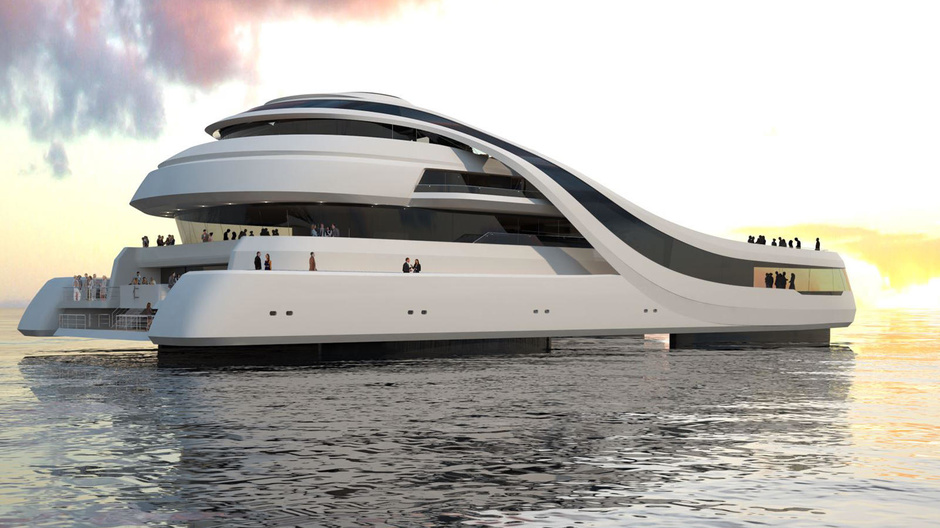 The yacht has a futuristic exterior and an impressive width of 27 metres.
As Nguyen explains, the concept was created with a customer in mind who has very specific requirements.
«The intended customer is 34 years old, a billionaire who has achieved everything on his own. He's married with two children. When he reached the top of his career, he changed his priorities to his children, raising future generations and helping his community», he says.
Rén is more than just a multihull superyacht. She can be used for oceanographic research and as a rescue ship during typhoons. It's equipped with onboard laboratories, research areas and a helipad.
However, this does not mean the Rén cannot be used as a more typical superyacht providing a complete wellness area with a beach club and garden.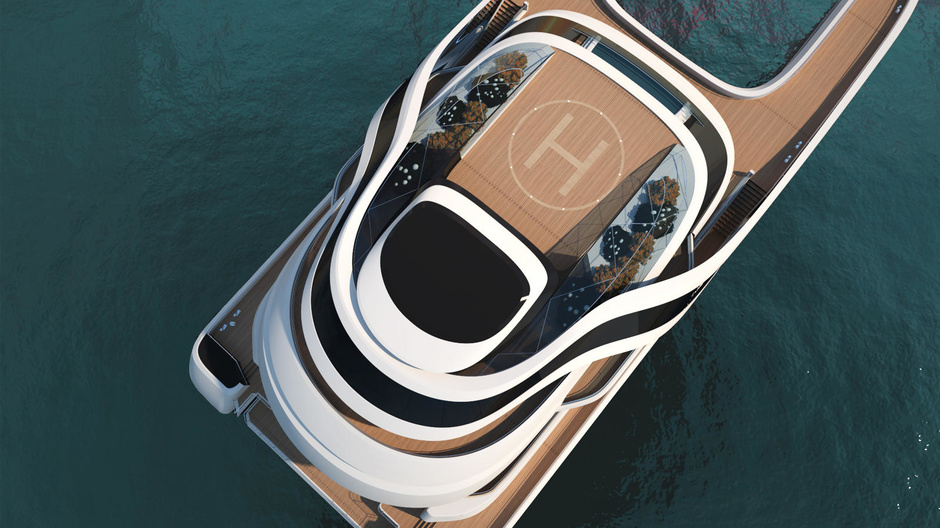 There are cabins for 10 passengers and 40 crew members on board. The large entertainment area will take up to 40 guests for a dinner party or up to 100 for a cocktail party.
Rén will be equipped with a hybrid diesel-electric propulsion system with the ability to sail on one electricity.