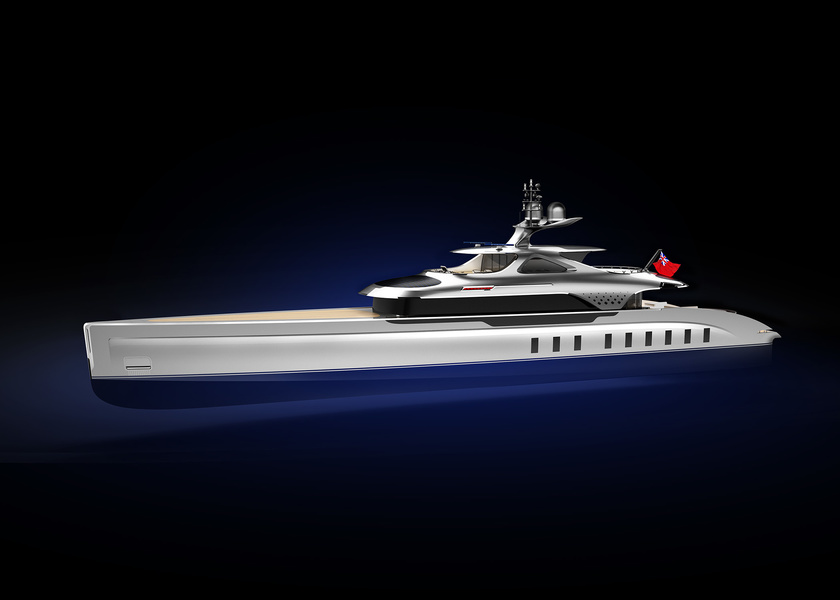 The shipyard Feadship in conjunction with the Monegasque bureau Dobroserdov Design developed a design for a 51m hybrid yacht with large outdoor areas on three decks. The STRATO concept was born from the conviction that the most enjoyable part of a yacht is not sitting in the salon over a drink or taking a dip in the Jacuzzi, but rather enjoying the breathtaking scenery and secluded areas.
The interiors are important, but enjoying the sea, its majesty and peace is only possible from the deck.
Dobroserdov Design calls this yacht the new generation «Open», which can be used both for parties in the Mediterranean and for family cruises around the world. Unlike her classmates, the yacht has increased stability to be less dependent on the weather and has a range of 4,500 miles. In contrast to her classmates, she has the stability to be less dependent on the weather and a range of 4500 miles. MTU, under which she can reach 20 knots of speed, but also two electric propulsion motors. Under them she is able to run for a long time almost silently at a speed of about 10 knots. Fuel consumption is only 110l/h, very low for a 51m yacht.

This is a boat for the modern customer who prioritizes style, modern technology and chooses the best quality on the market. The functionality, spaciousness and capacity of the yacht are, according to the designers themselves, on a par with that of much larger boats. «The open design of this boat is a significant step up from the traditional» motor sneakers, which by and large are not much different from each other.
« Green technology» and openness to the world is exactly what is capable of attracting a new generation of customers today.
STRATO will make its world premiere at the Monaco Yacht Show 2012.