The Russian Bronenosec Sailing Team took third place in the first round of the RC44 Championship Cup series which ended on April 30 in Sotogrande.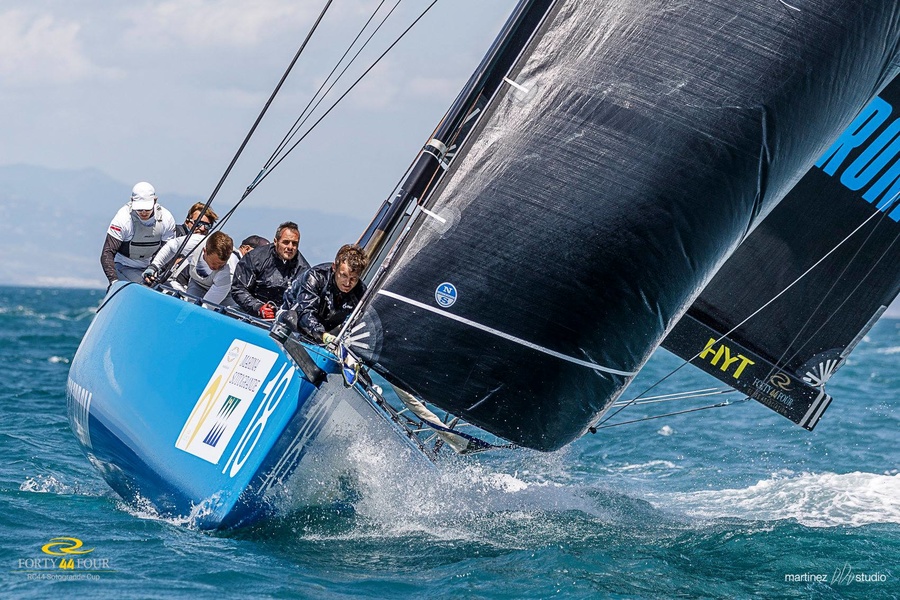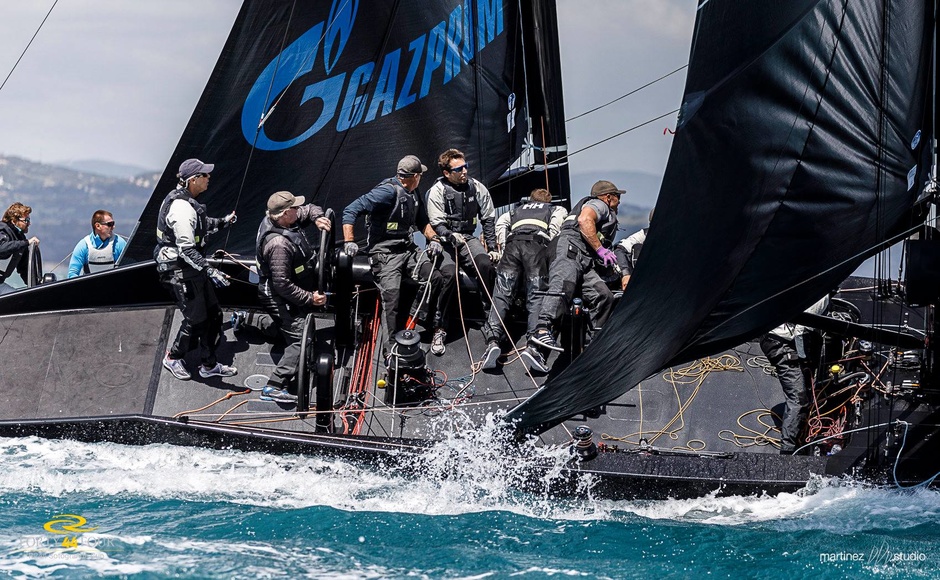 If not for the brocade at the finish line of the first race of the last day, the result «Bronenosec» could have been higher, the competition for the leadership was very tight, the team won as many points as the Peninsula Petroleum took silver and was separated from the leaders Team Aqua by only three points.
«"We should have done a giddy-up turn sooner," commented New Zealander Cameron Dun n, team tactician on the Battleship mistake. - We dropped from third to seventh place and on top of that broke the batten and bowsprit».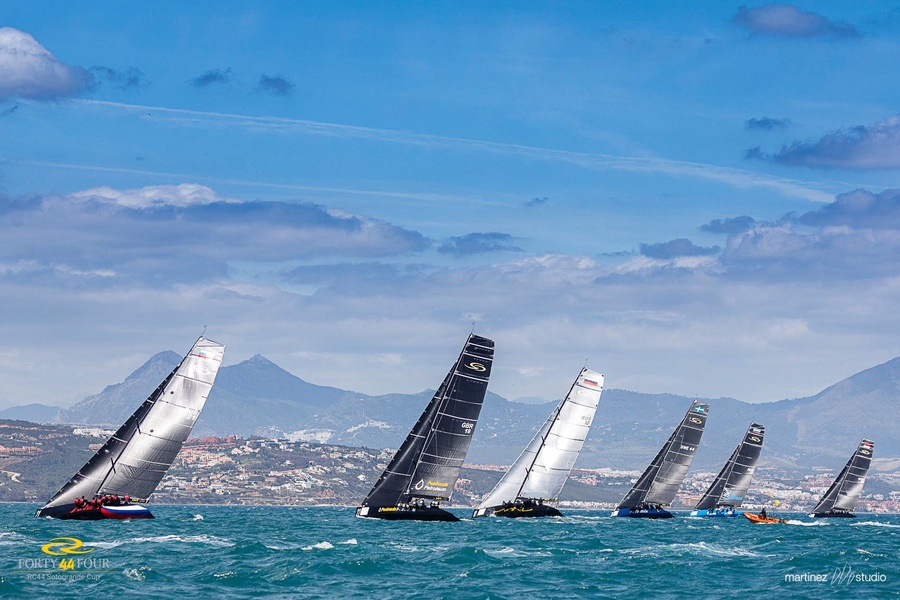 Nevertheless, the team was happy with the result: «Battleship» for the first time we had an almost entirely Russian crew, and Kirill Frolov made his debut as helmsman in Sotogrande.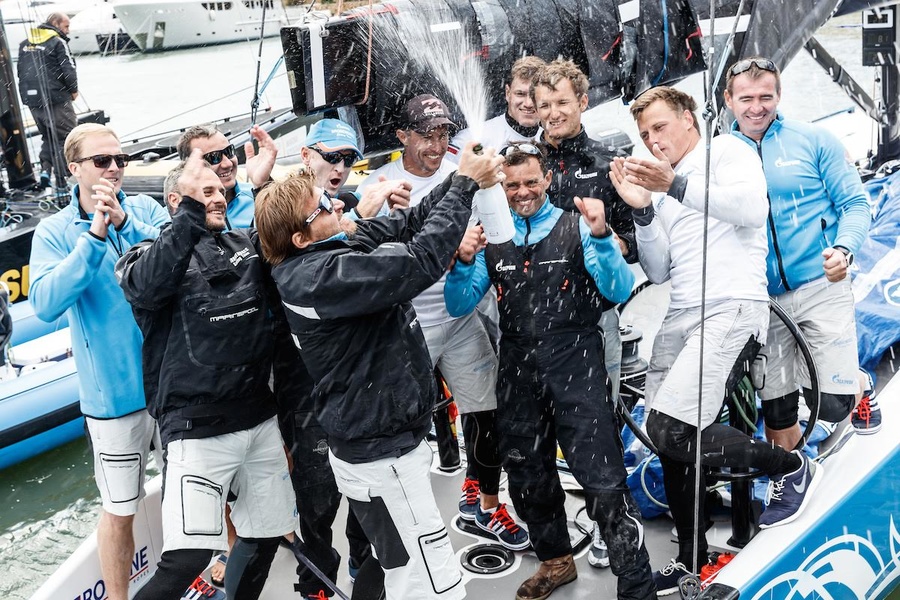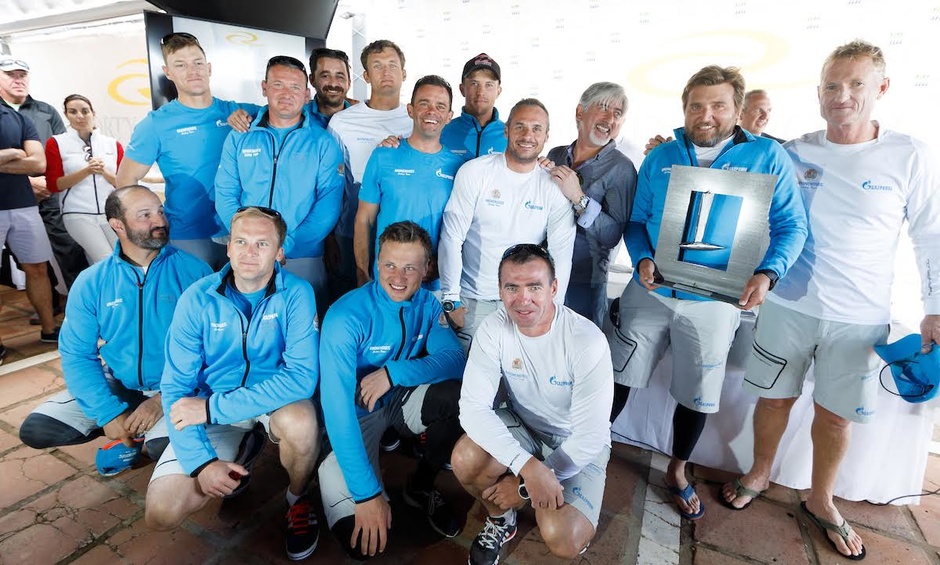 «It's a good result for our team, considering that not everyone in the crew has experience of racing in this class - said Frolov. - The medal of the first stage is a great motivation for the team, and now we feel much more confident before the next round in Porto Cervo».
«Increasing Russian athletes' participation in the largest series of modern yacht classes is a long-term strategy for the Bronenosec Sailing Team, - said Vladimir Lubomirov, Saint Petersburg Yacht Club Commander - and Sotogrande medal proves that we are on the right track!»
Not only for «Battleship» the final day of competition was not easy. For Team Aqua the second race of the day also ended with a bowsprit breakdown.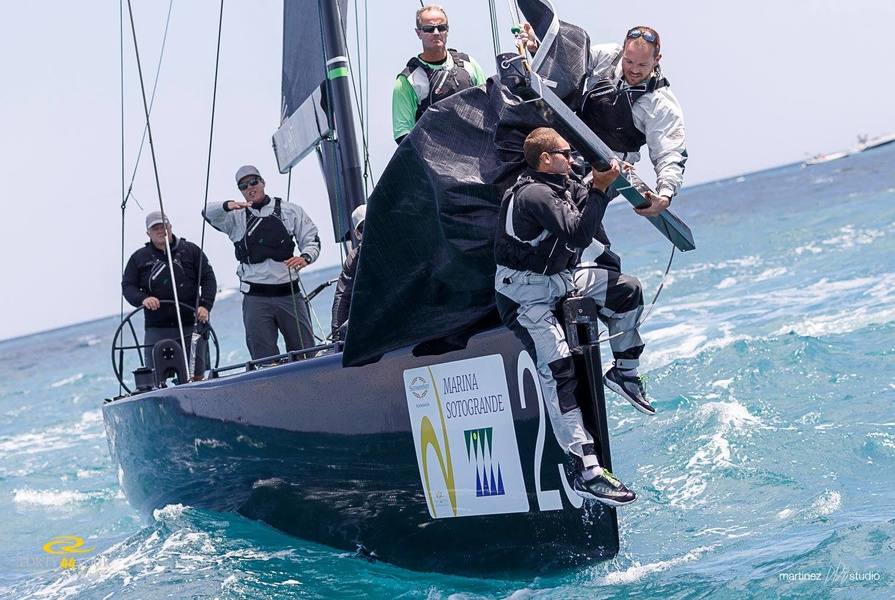 «We put in a spinnaker and everything was going great. The stern rose on a decent sized wave, the boat buried its bow in the water and at the same time, there was a strong gust of white water all the way up to the rudders. It was very unusual. I was all soaked. Shortly after that the bowsprit made a nasty crunch»," recalls Team Aqua owner Chris Bake.
The team managed to reanimate the spinnaker and it took them half the race to get the carbon fibre pieces out of the water. The rest of the race they did under the jib. By the next race the team had attached the spinnaker directly to the bow and by the final race of the day the crew managed to replace the broken bowsprit with a complete one.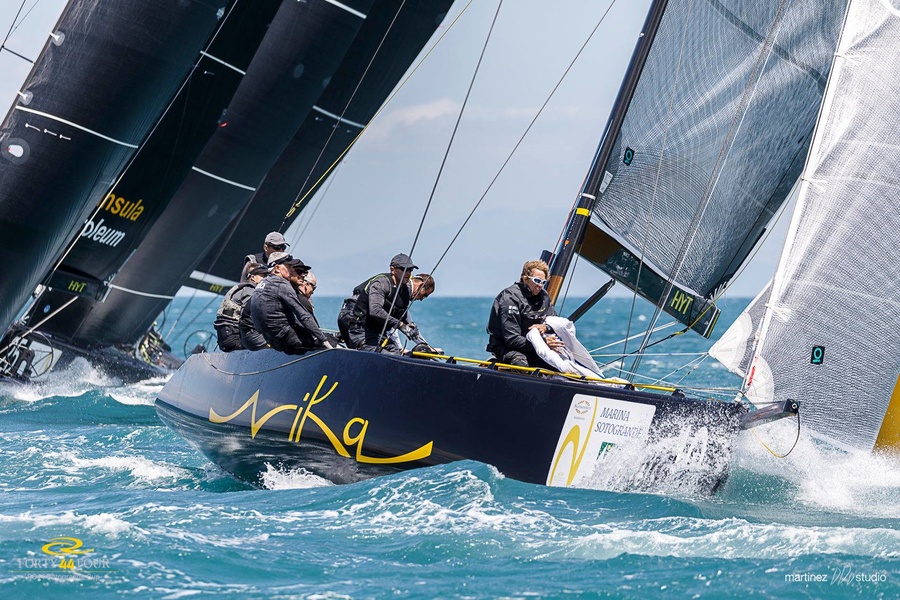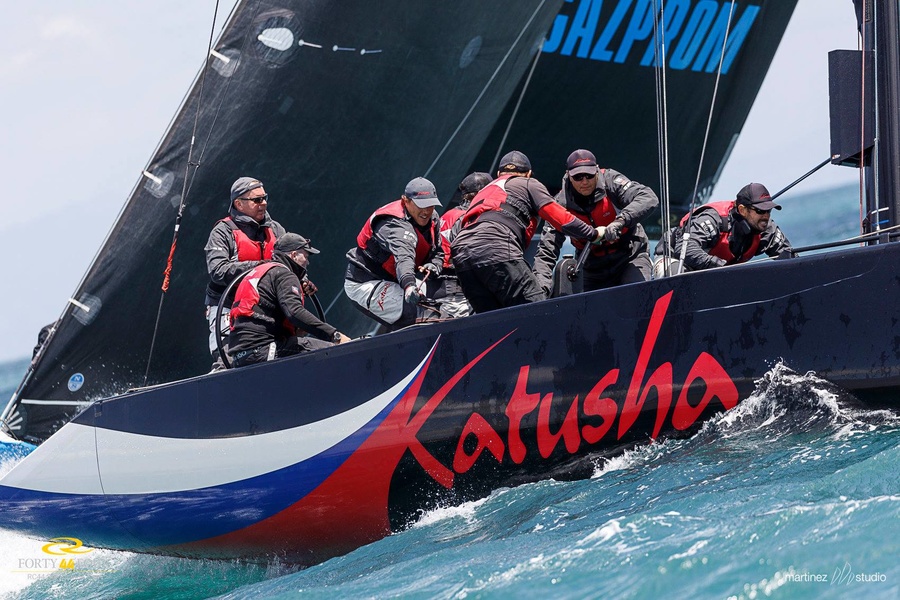 Three Russian teams, «Armadillo», Team Nika and «Katyusha», participated in the RC44 Championship Cup. Team Nika started the regatta very well and was in first place after the first day of racing, however by the end of the race they dropped to fourth place due to two penalty points. « Katyusha» in fifth place, she loses five points to Vladimir Prosikhin's team.