Wally has announced the sale of the 44-metre sailing cruiser Wally 145. The boat is being built at the new Persico Marine yard, with which Wally has recently concluded a strategic partnership agreement. She is under construction in Massa Carrara, Italy.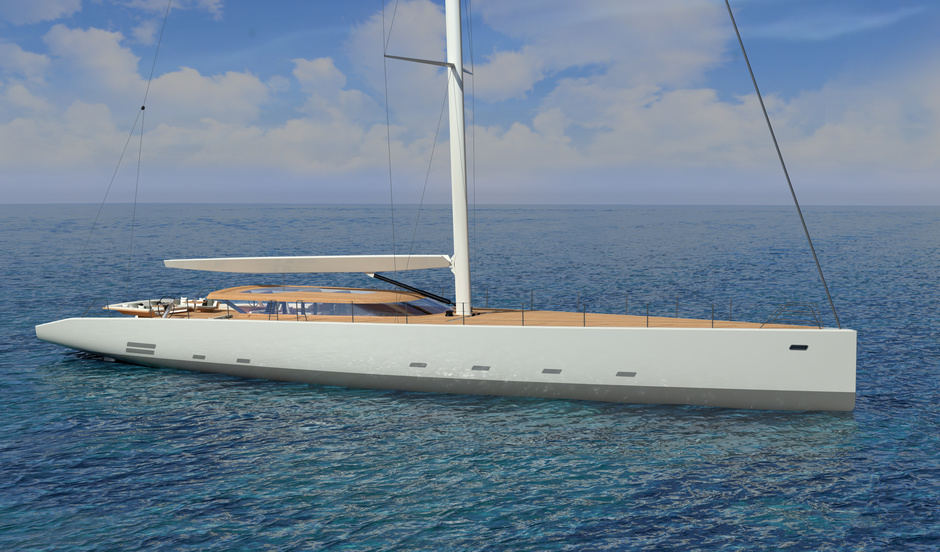 The owner of the Wally 145 has a lot of experience in yachting. He wanted a responsive, well-balanced cruiser for family cruising but also fast enough to race around buoys.
Originally a longer yacht was planned, but as the design evolved it became, contrary to the norm, more compact and simpler.
The designers aimed to minimize weight while maintaining all the features of the yacht, the rich interior and the three separate open-air lounging areas.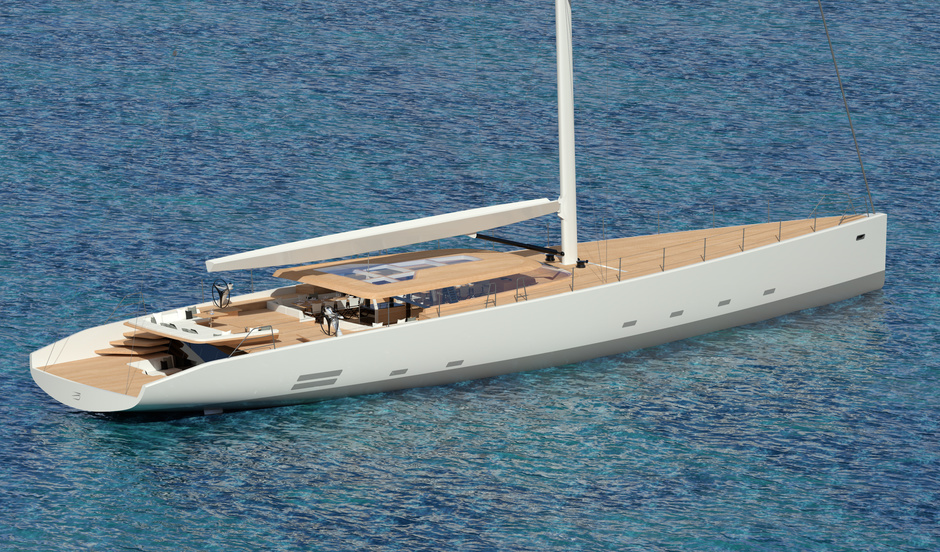 The ratio of sail area to displacement is much higher on the Wally 145 than other megayachts of this length, making her fast even in light winds of 6 knots. At the same time she is stable and seaworthy in high winds thanks to her hull form and bulbous keel.
The Wally 145 combines a huge interior volume with a small displacement. She weighs in at 171 tons, 100 tons less than any other mega-yacht of the same length.
She is equipped with hybrid propulsion. The bow and stern thrusters paired with electric thrusters allow all operations on the yacht to be run silently without using the diesel engine, including the dynamic positioning system and all standard manoeuvres. Powered by a diesel, the Wally 145 can reach a respectable 15 knots.
The interiors of the Wally 145 have been designed by Droulers Architects and Studio Mario Sculli.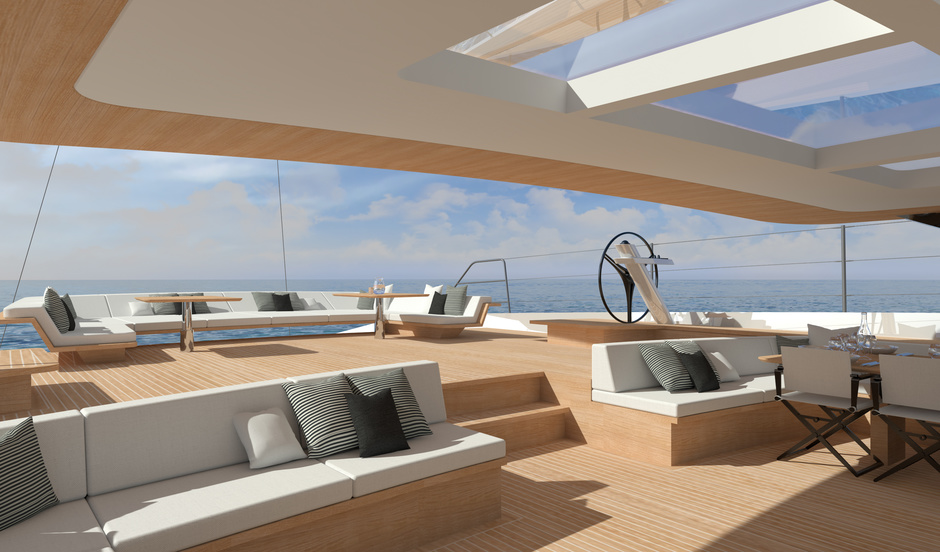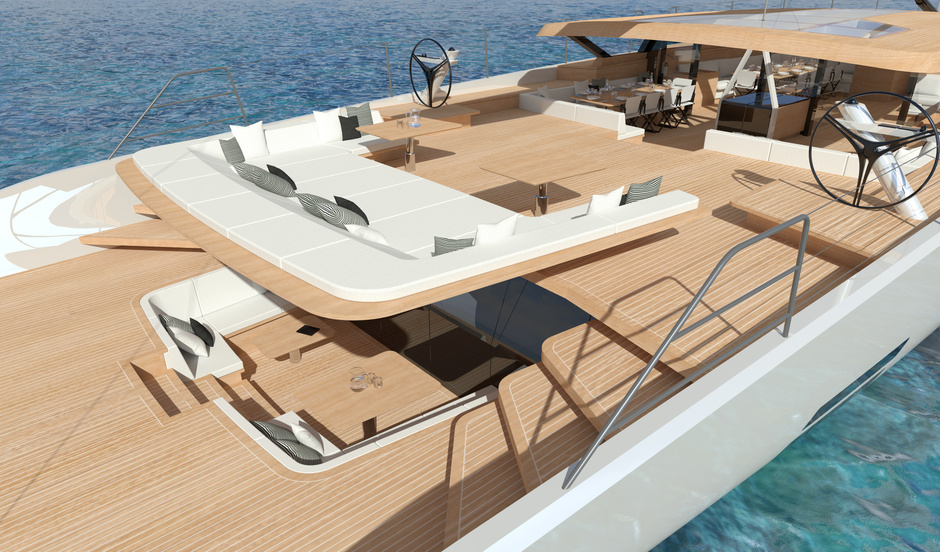 The main saloon and two cockpits, one sheltered and one uncovered, are on one level.
The innovation of the Wally 145 is that there is also a third cockpit on the lower deck that has been reserved for the owner's private use.
The owners' quarters are generous, with two queen-size beds, two separate baths for master and mistress, two dressing rooms, and a study.
For guests there are two cabins with two single beds and one folding bed in each. The crew area is located in the bow of the boat and includes a galley and four cabins with two bunks each and a bathroom.
Wally 145 will sail to owner in May 2019.