The first two days of America's Cup qualifying have concluded in Bermuda. Oracle Team USA leads with four wins out of five (and five points - plus one for second place in the America's Cup World Series) after 12 matches.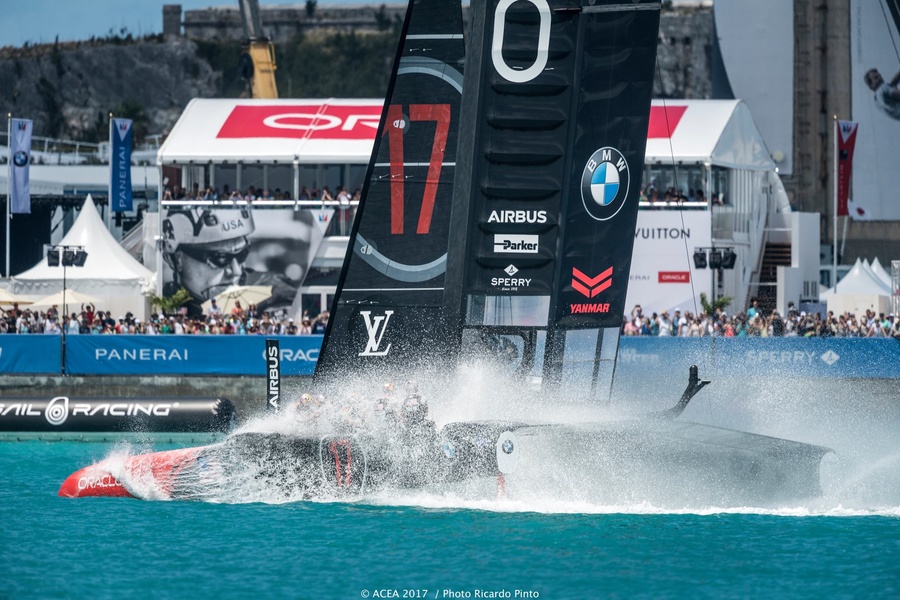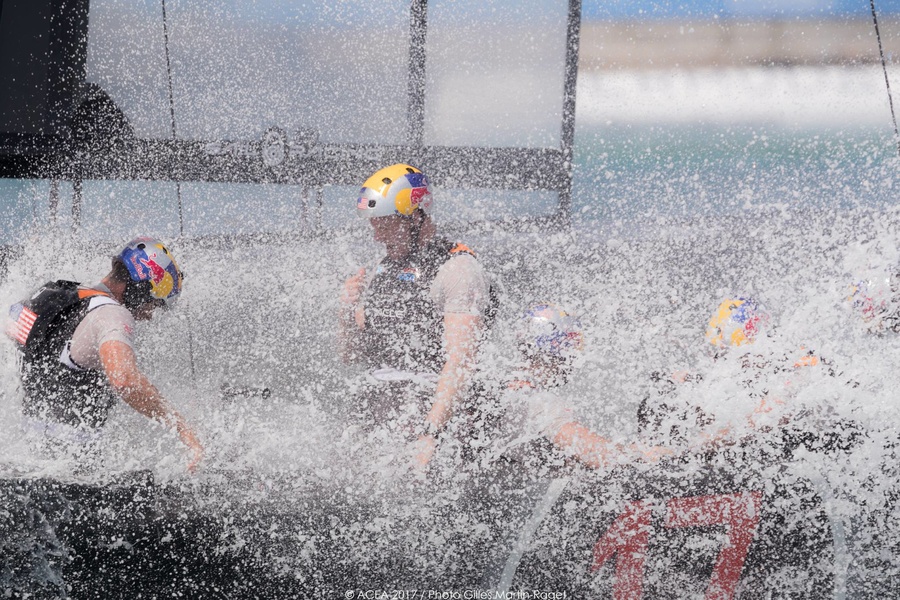 The Americans lost only to Artemis Racing, led by Nathan Outteridge.
The Swedes did what neither Land Rover BAR's Ben Ainslie nor Emirates Team New Zealand's Peter Burling had managed before them. In the duel with Oracle, Outeridge's team seized the lead at the start and held it throughout the match, winning by a 39-second margin.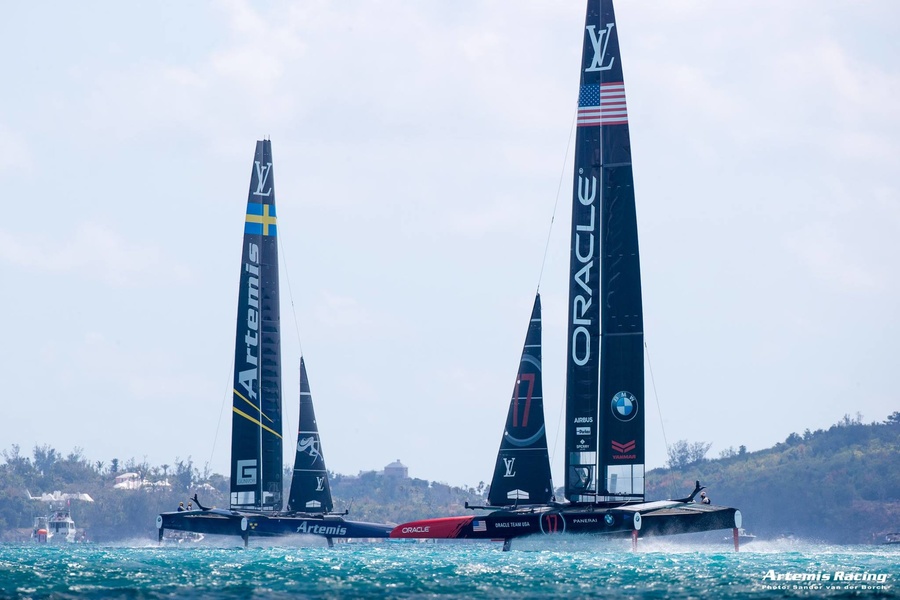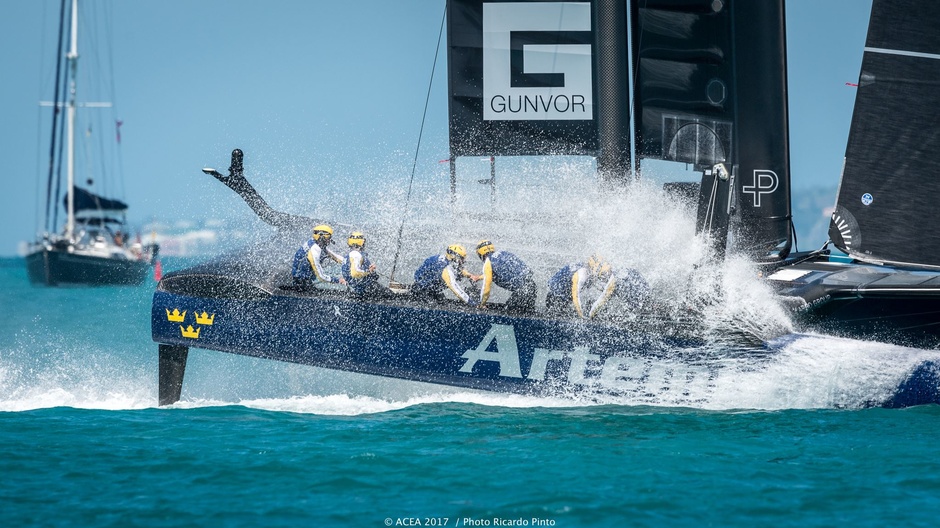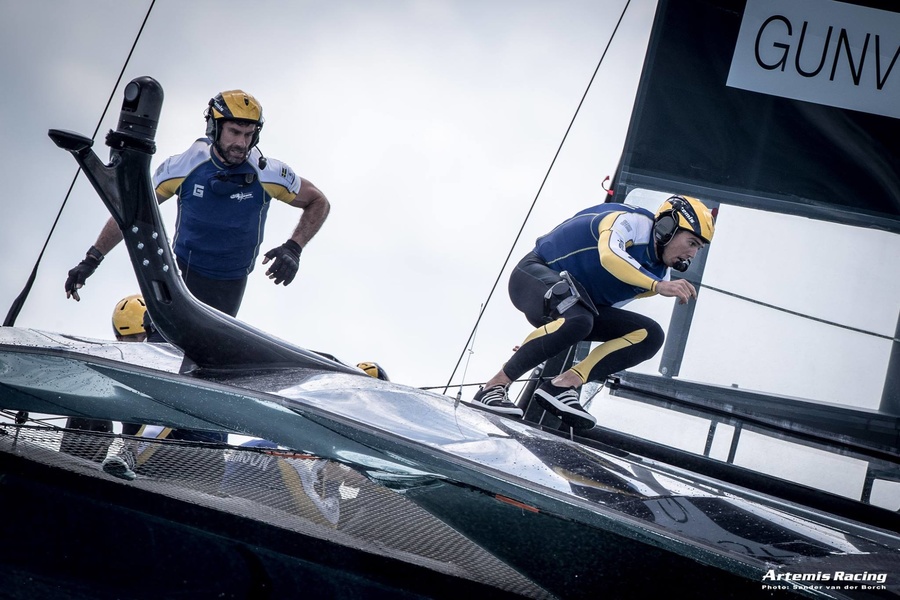 Artemis' result after two days of competition is mixed - two wins and two losses, fourth place. After a successful performance in the training days leading up to the America's Cup «» , the Swedes are considered one of the favourites of the regatta.
For Land Rover BAR, the start of the qualifying series was frankly not good.
The British had only one win against three defeats. The second place in the overall ranking they hold only due to the victory in the world series of Louis Vuitton, which gives two extra points.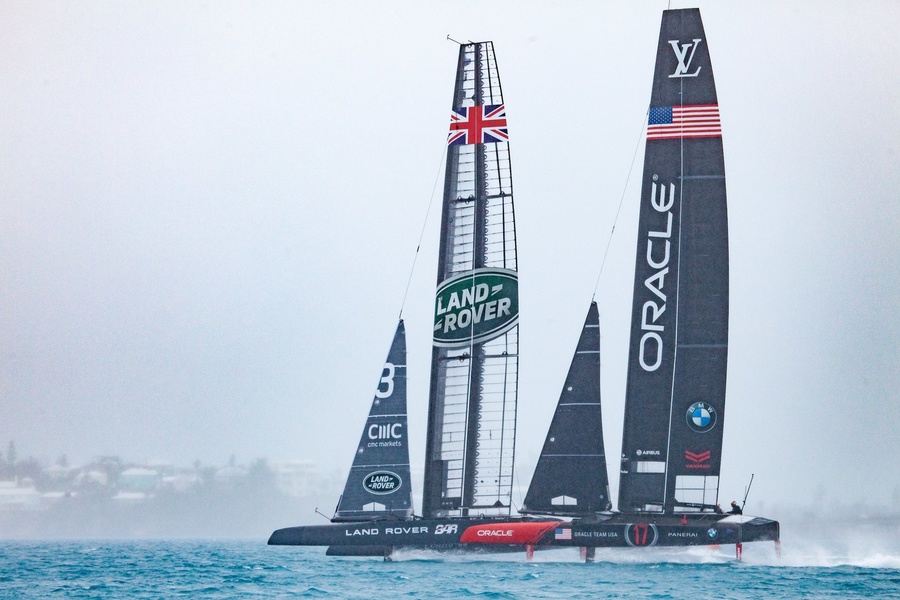 In the duel against Oracle Cup holders Ben Ainslie's team led at the start but nose-dived and lost the lead, and in the match against SoftBank Team Japan Dean Barker earned a collision penalty at the start. The result was a hole in the hull that was hastily patched up overnight.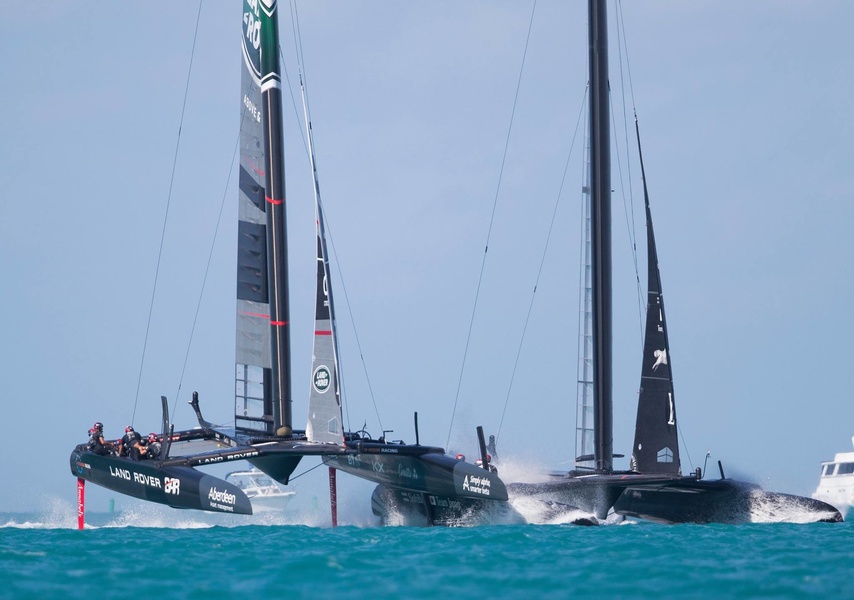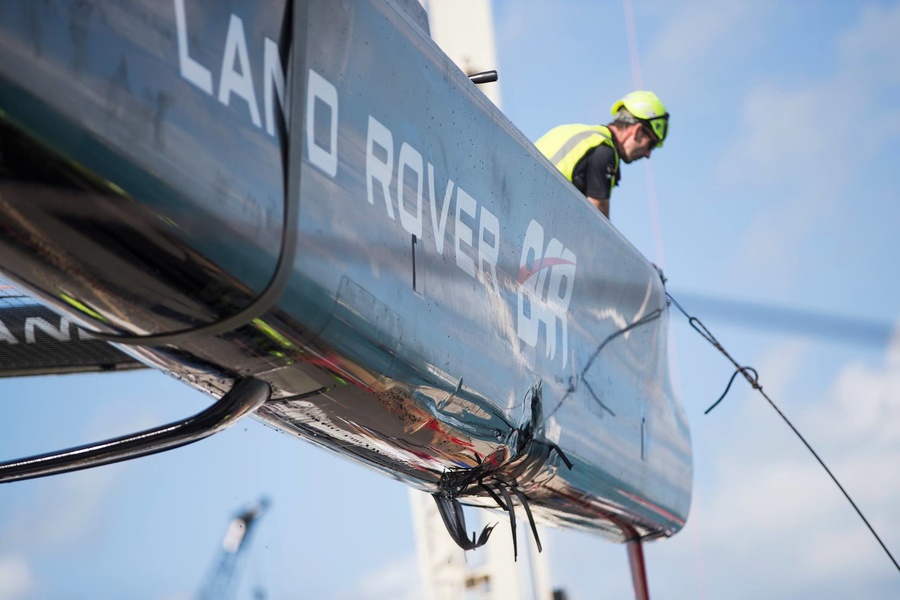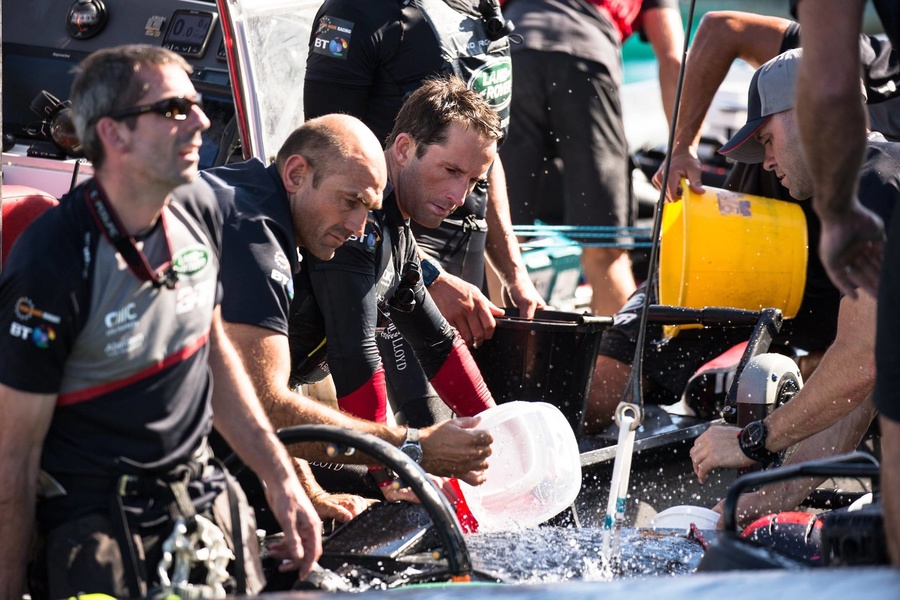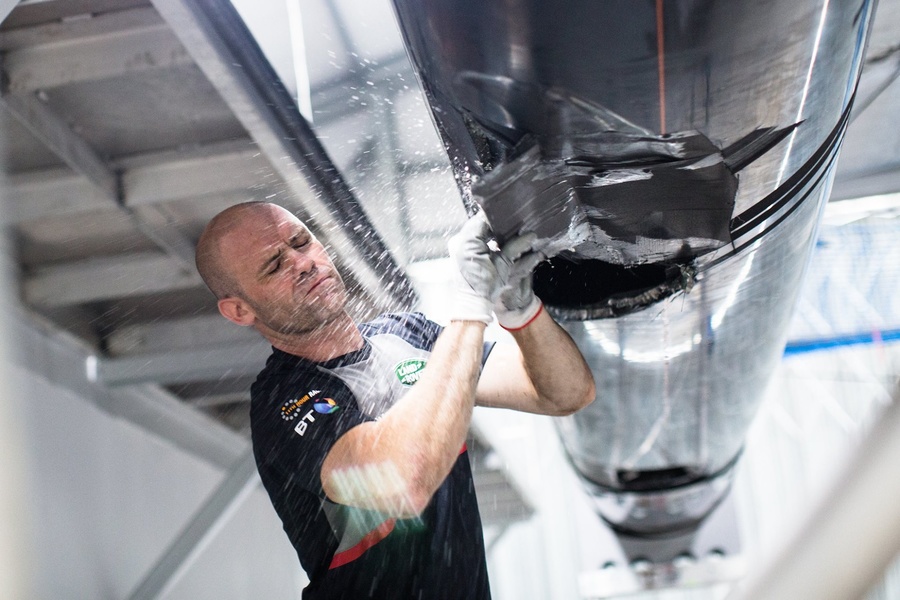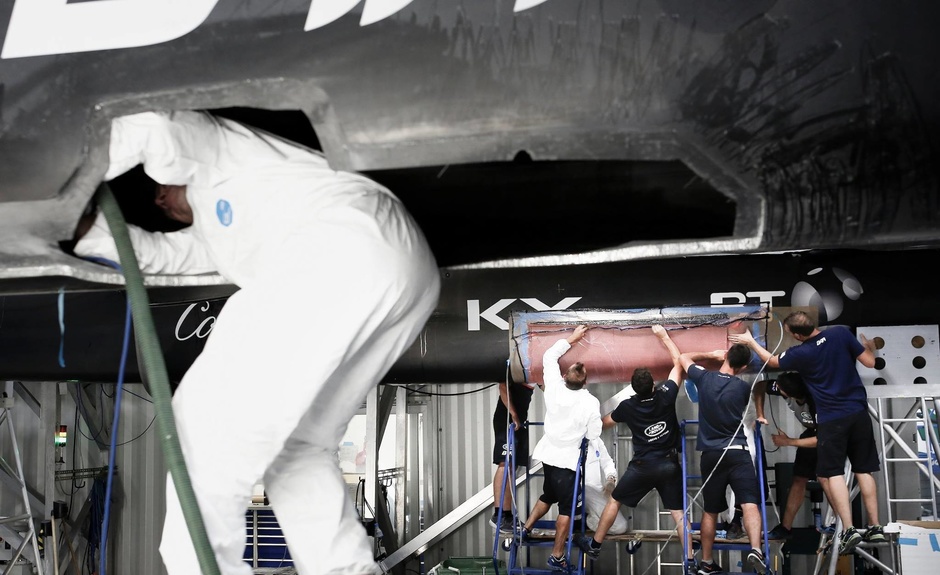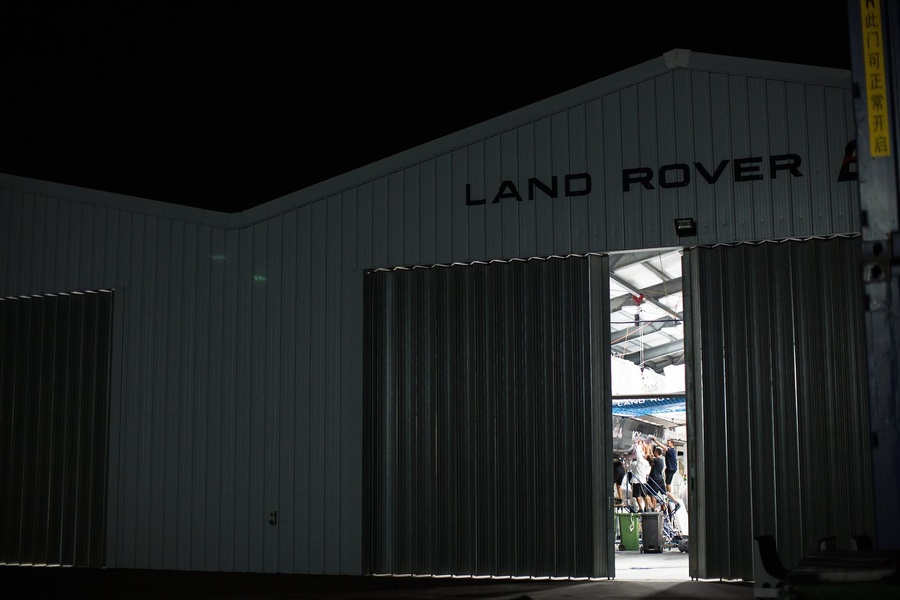 This isn't the first collision the British team have been found guilty of: last week, during practice matches, BAR crashed into the stern of Emirates Team New Zealand.
The Brits failed to win a single duel on day two, and the reason is not a patched up boat, but numerous mistakes, admits Ben Ainslie.
The team have very little time left to rectify the situation, with Team NZ coming on the heels of them with equal points at the end of the two days. The New Zealanders with their unusual bicycle winches managed to win all the battles, except for the battle with Oracle, which they, like Land Rover BAR, started successfully, but made a tactical mistake, allowing the Americans to take a more advantageous side of the course.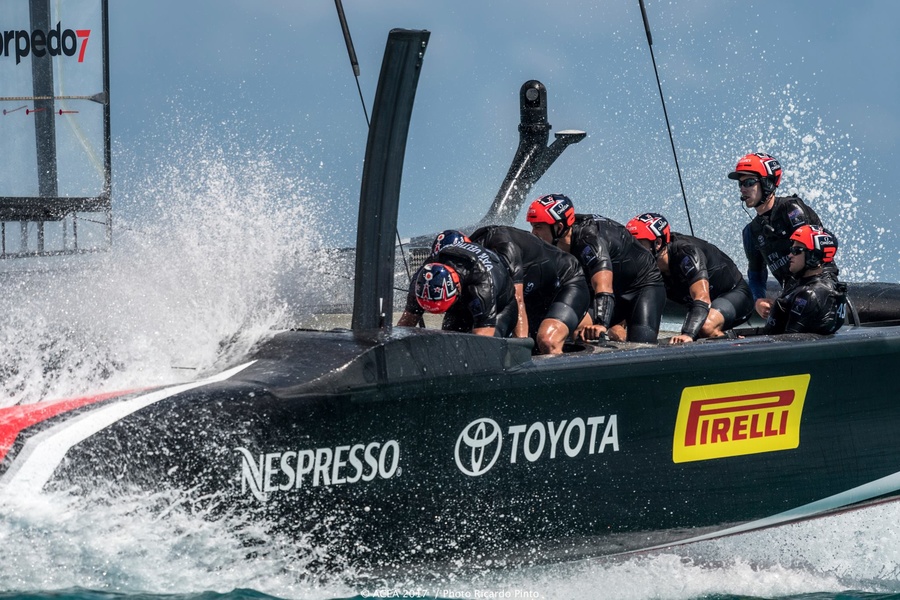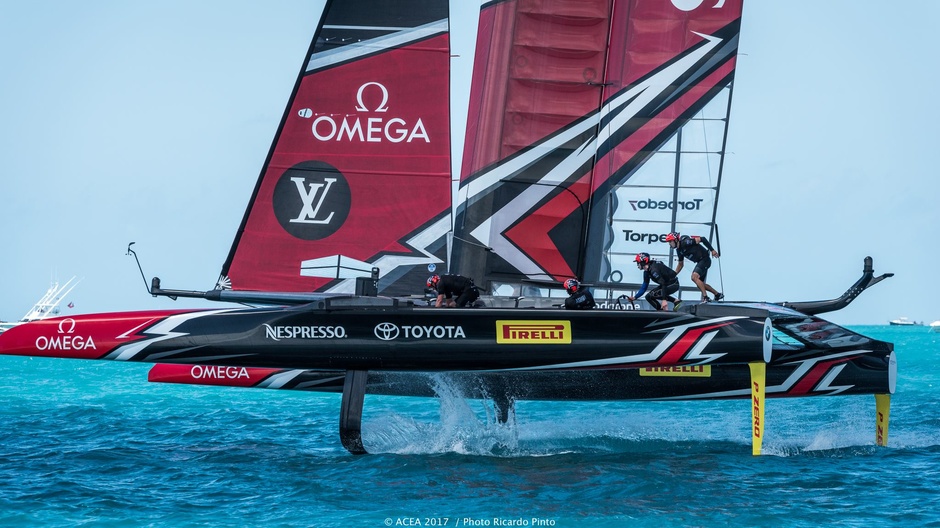 Incidentally, the Cup holders have not previously participated in qualifying matches, but this year the rules have changed, giving Oracle the opportunity to chase in two rounds of the qualifying stage.
At the end of the second round, which ends on June 3, Oracle will be out of the competition until the finals. At the end of the two rounds, one of the lowest scoring teams will leave the regatta.