The second round of the America's Cup qualifier «» opened with a match between Artemis and Emirates Team New Zealand. The Swedes were hungry for revenge after their victory against the Kiwis the day before turned into a defeat by the judges.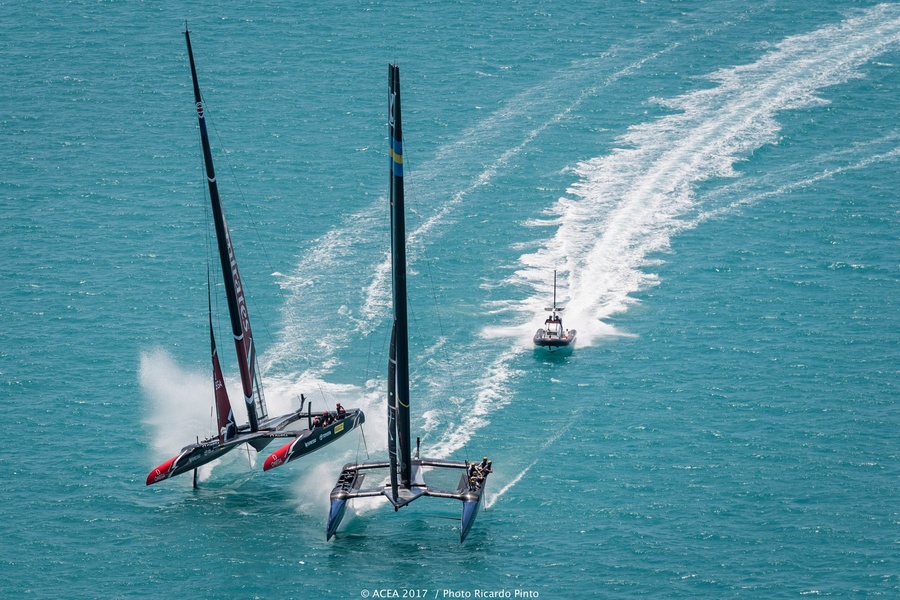 The Artemis took the lead from the start and increased it to 20 seconds on the approach of the second mark after a mistake by the New Zealanders, whose boat made a nose dive. But the Kiwis were able to recover quickly and by the 3rd mark reduced the distance between them and their rivals to 3 seconds.
On the approach to the fifth mark the situation was very similar to the one that led to the defeat of Artemis the day before. The two boats were approaching the mark quickly on opposite tacks.
ETNZ managed to earn the right to pass the mark on the starboard side, thus leaving Artemis at a disadvantage. The Swedes, according to the rules, should have yielded to their opponent's boat, but didn't do so right away. Peter Børling, the skipper of New Zealand, lodged an immediate protest. The contestants penalised Artemis and it resulted in another defeat with a minute and 31 seconds left. For ETNZ, it's their fifth win out of a possible six, which puts them in line with leaders Oracle.
In the second match, the «America's Cup holders» Oracle Team USA battled with Groupama Team France, with the battle starting as early as the starting line. The Americans managed to take a 7 second lead over the French at the start.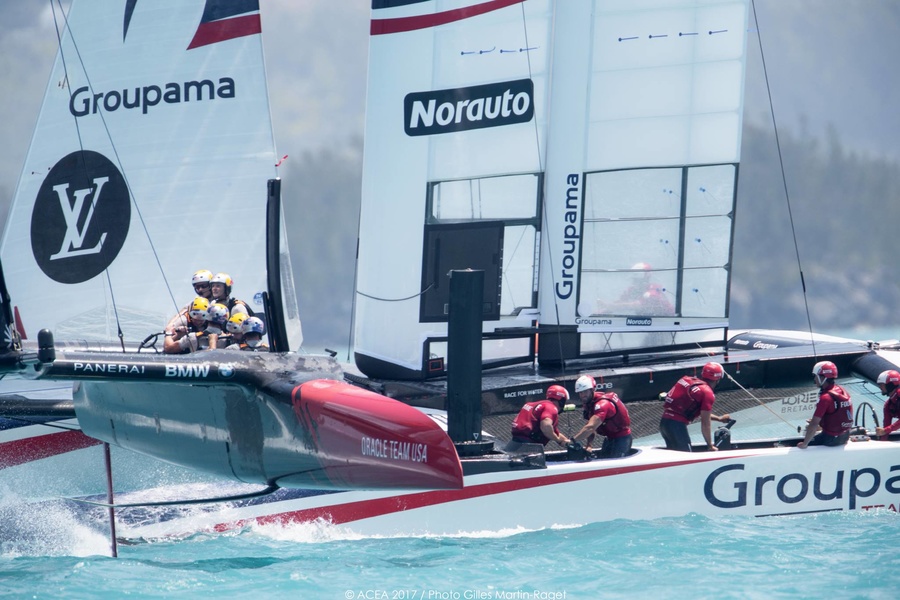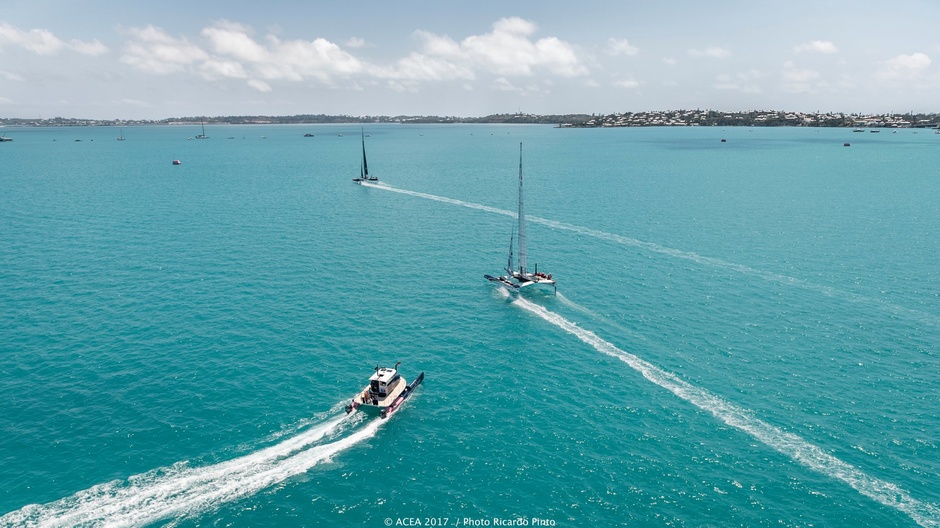 Jimmy Spithill's team only strengthened their position afterwards, especially as France was penalized for crossing the course mark. The Oracle team had a problem, too: a section of the sailplane came loose on the way to the finish line and the Americans had to repair it during the match.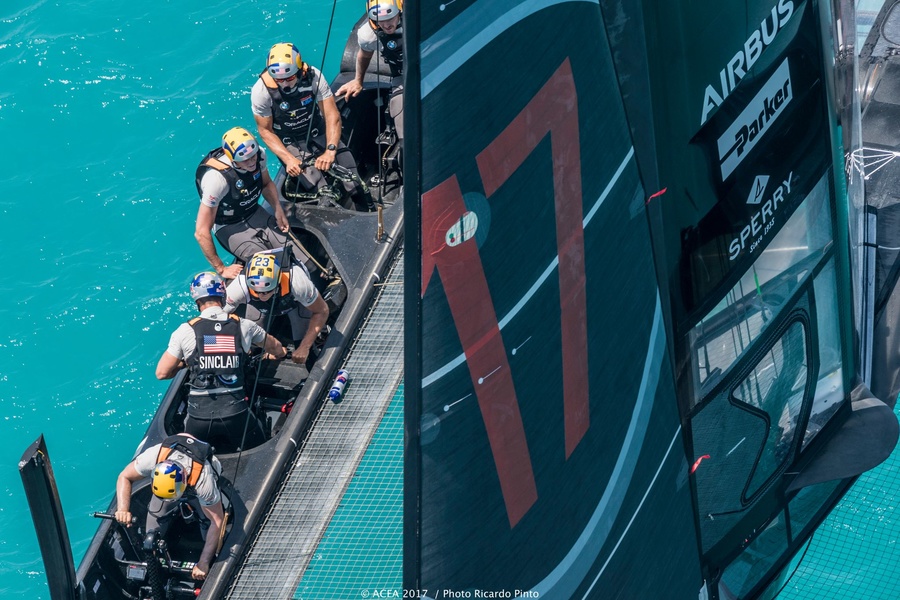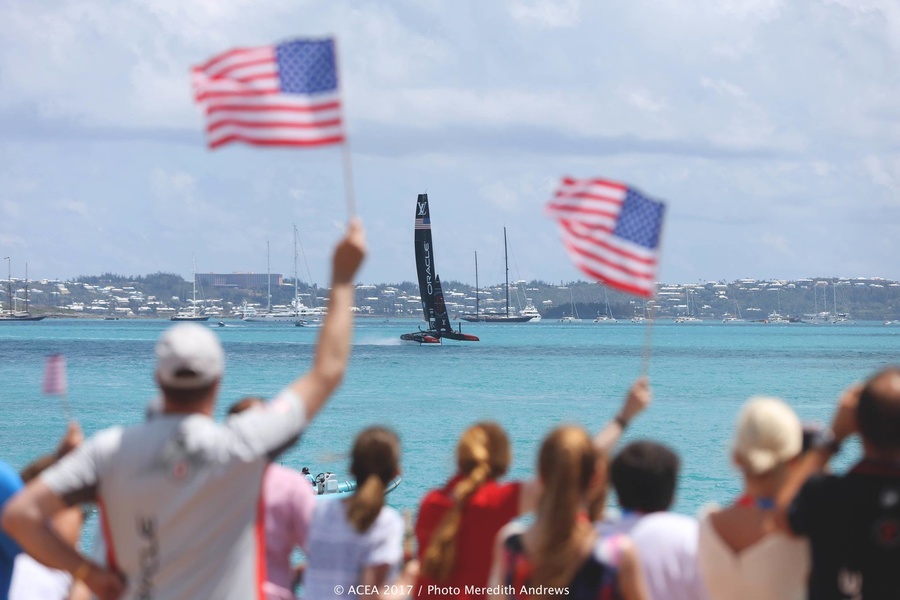 In the last match of the day, luck finally turned to Land Rover BAR, which had won just one qualifying series race before yesterday.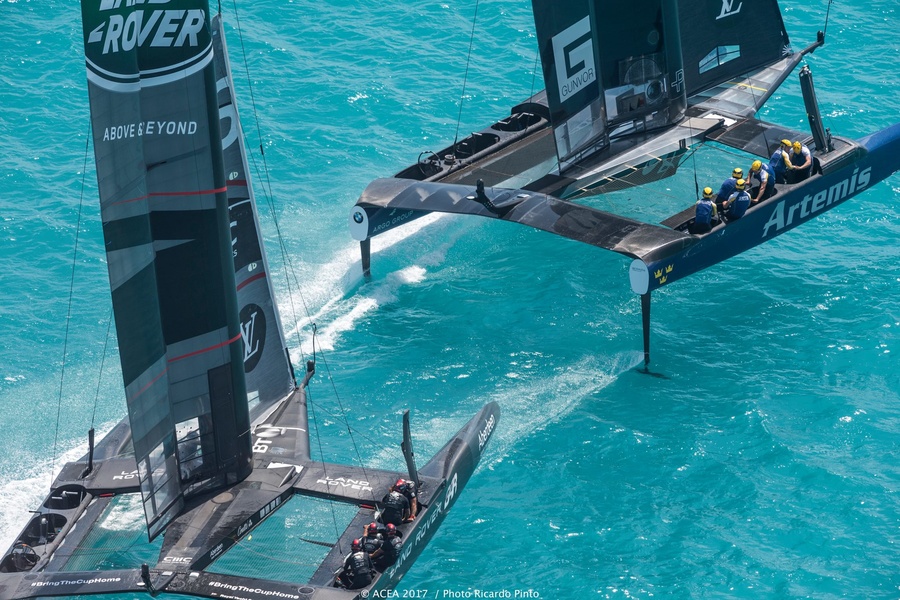 In the battle against Sweden's Artemis, the Brits managed to win, increasing their gap from last place to two points. As a reminder, the Cup contender with the fewest points in qualifying races will leave the competition.