«Due to winds weaker than 6 knots, the America's Cup qualifying races» scheduled for Wednesday were postponed to Thursday. Although conditions on June 1st were far from ideal as well with no more than 9 knots of wind, it was nonetheless an entertaining race with close gaps between the boats and very tight battles, especially in the Great Britain v France match where there were leader changes in each division of the course.
In the first match of the day, SoftBank Team Japan earned a much needed win over Groupama Team France. The Japanese team got off to a better start and increased their lead in the first leg when the French catamaran slightly buried its nose in the waves. Under Dean Barker's leadership, the Japanese were able to stay fouling for longer in low wind conditions, which gave them the win.
The America's Cup Race Committee «» decided to shorten the race route in the weak winds, so the victory for SoftBank Team Japan came even earlier than expected. The team beat their opponents by more than five minutes. A very convincing victory!
In the race against Oracle Cup holders Team USA, Japan also took the lead, but on the fifth stretch they made a bad tactical decision and let the Americans ahead.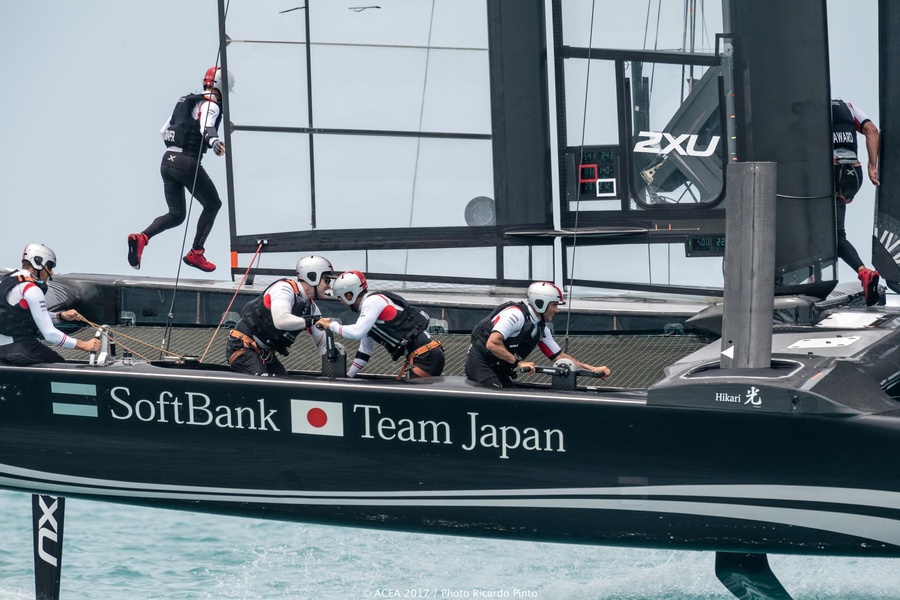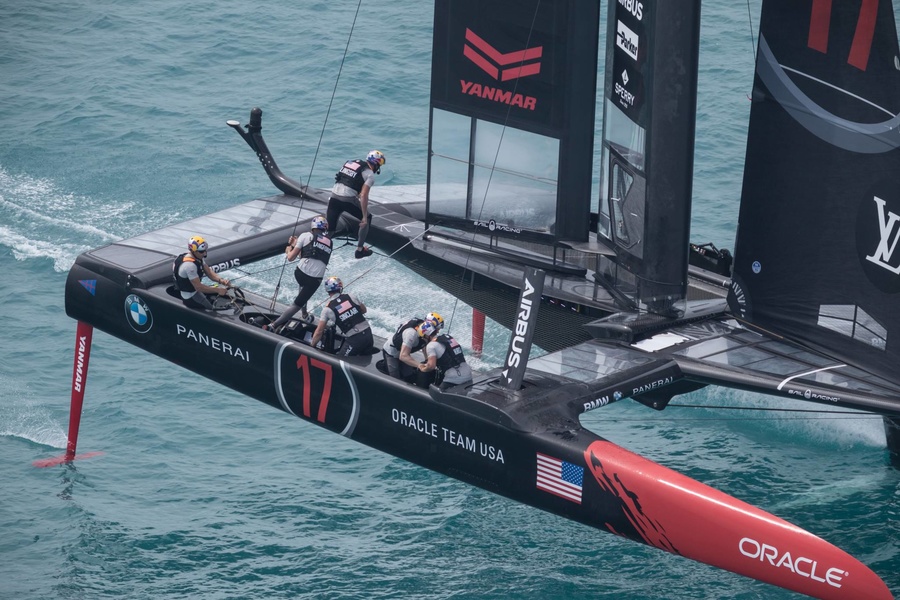 The result was a penultimate place in the overall standings, with a one-point advantage over Groupama Team France, and an even stronger chance of Oracle Team USA winning the qualifying series that gives them an extra point in the Cup finals.
After defeating Artemis Racing on Tuesday, the British Land Rover BAR were unable to extend their winning streak on Thursday. In the battle against Emirates Team New Zealand, they began to lose as early as the first stretch mark. In the second leg of the race, Ben Ainslie 's team were unable to keep the boat on the foils during the flip of the sail. The catamaran touched water and it was the point of no return for Land Rover BAR.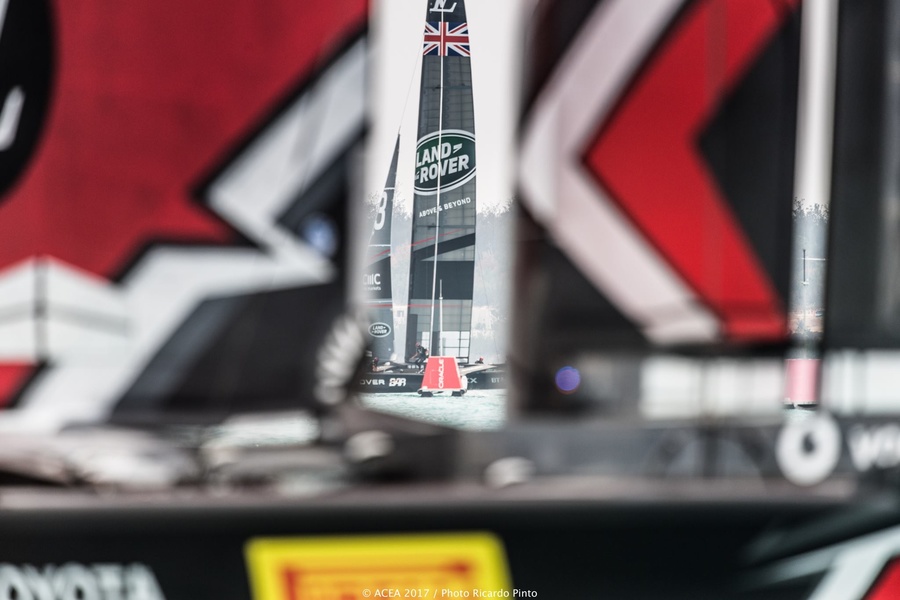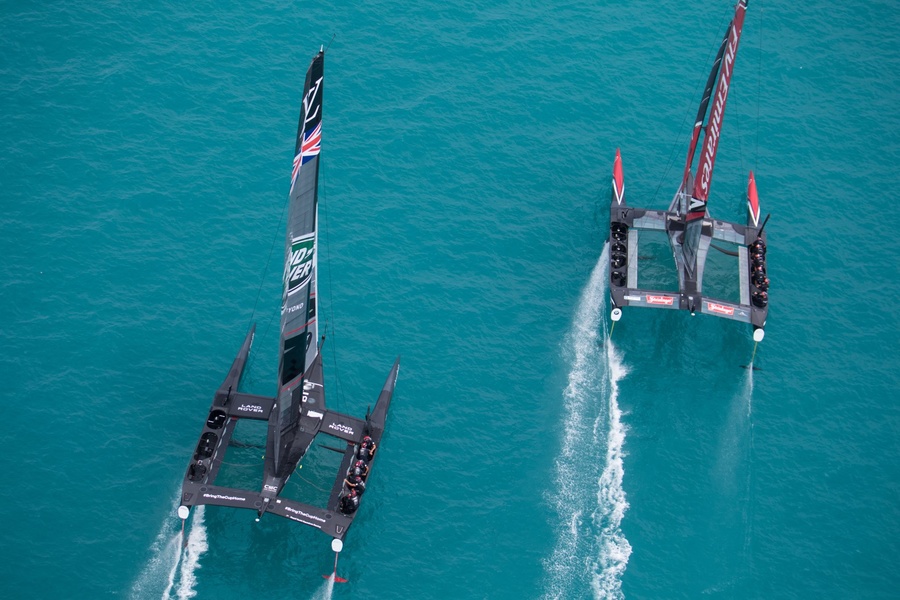 By the fourth leg the gap between the teams was a whopping 6 minutes and 25 seconds. ETNZ finished when the Brits were still going the distance and Ben Ainslie would not lead his team to the finish line, admitting defeat early on.
At the post-race press conference, he noted that for the first time in his career, he was forced to withdraw from the race of his own free will.
The tensest race of the day was the final race between Land Rover BAR and Groupama Team France. The teams were neck and neck in the race, the leaders were constantly changing and until the last moment the fate of the match was not decided.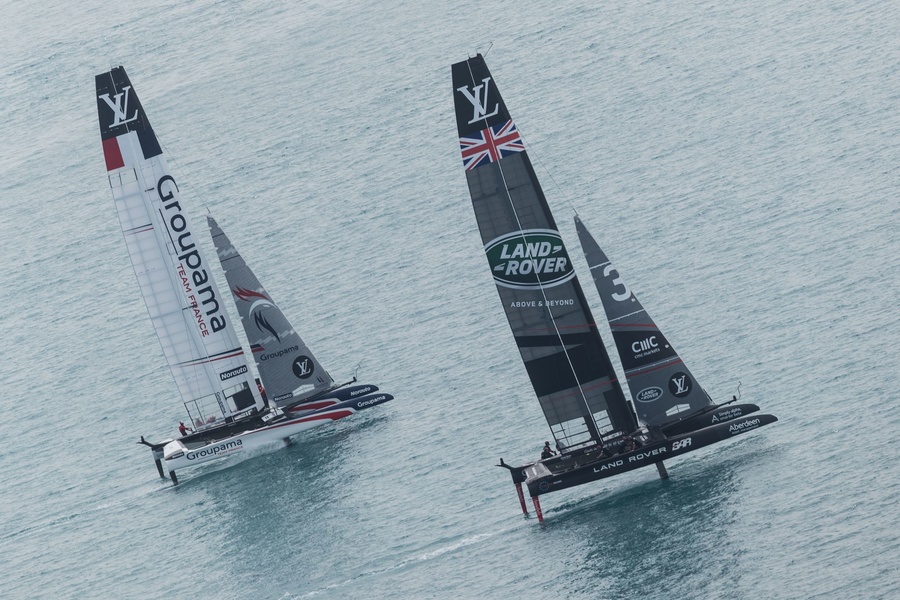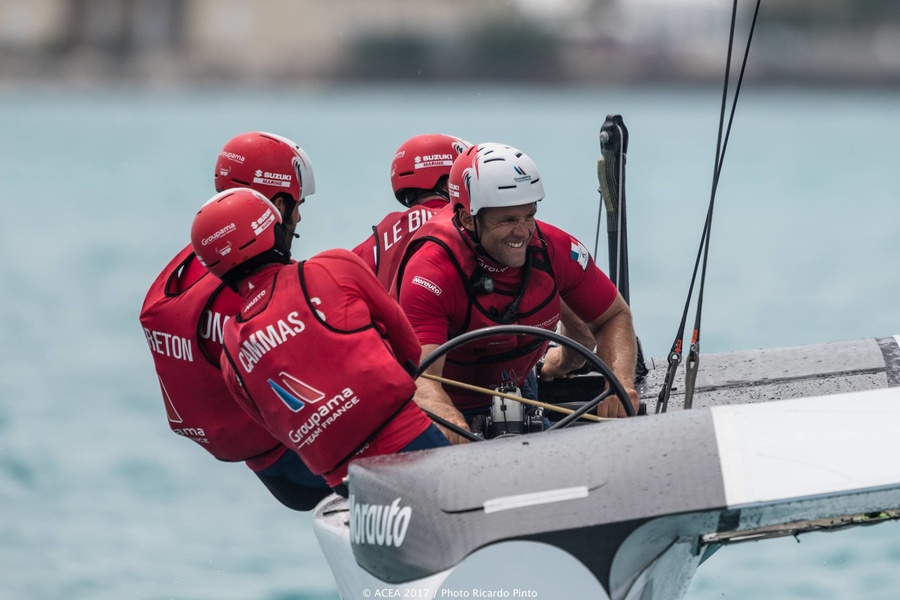 In the end, the British managed to win with a minimal advantage, thanks to which they have a total of 5 points, enough to pass to the next stage of the competition.