A 32-year-old man in a homemade inflatable boat held together with duct tape attempted to paddle across Gastineau Strait near Juneau, Alaska. His dog was on board with him.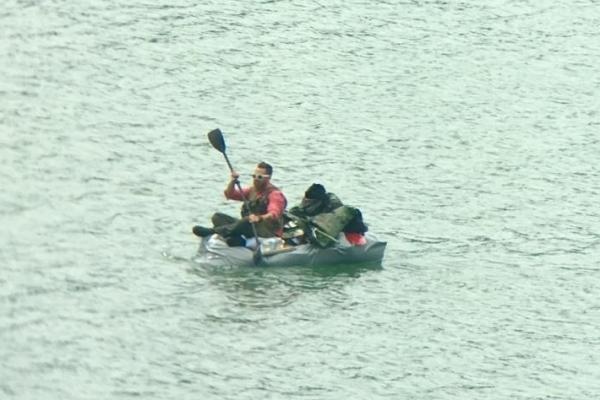 The man was not wearing a life jacket. After a while, the boat began to sink. Fortunately, it was spotted by Coast Guard Lieutenant Joseph Schlosser, who contacted the rescue station and directed the 25-foot RB-S boat, which was on a training exercise at sea at the time, to the drowning man.
The man and his dog were picked up and taken to Douglas Harbor in Juneau. The boat was towed to shore.