Russian team Gazprom Team Russia took the 11th line of the standings after the first-ever World Championship in M32 catamaran class, which ended in Marstrand this weekend. During three days 13 races took place, in four of which Victor Serezhkin's team managed to come in the top three.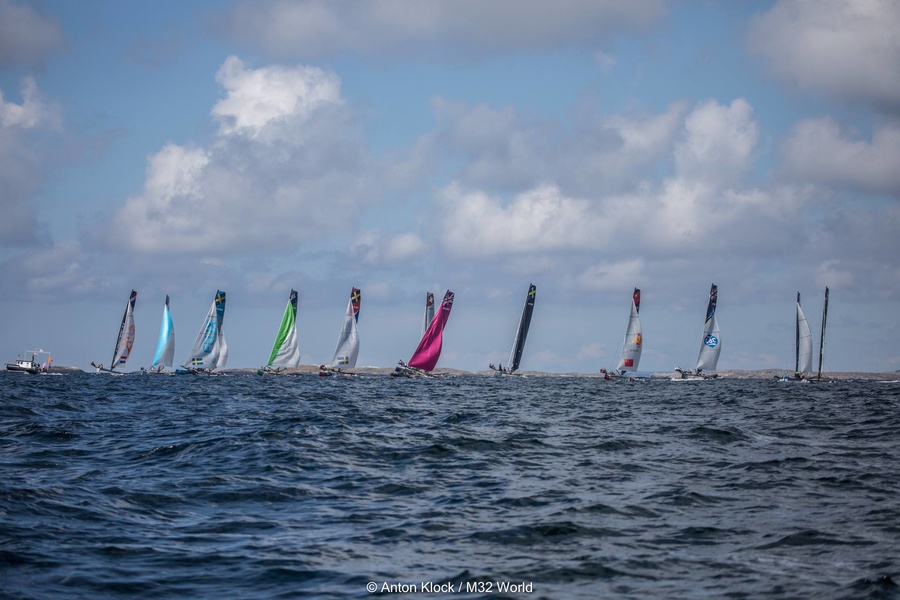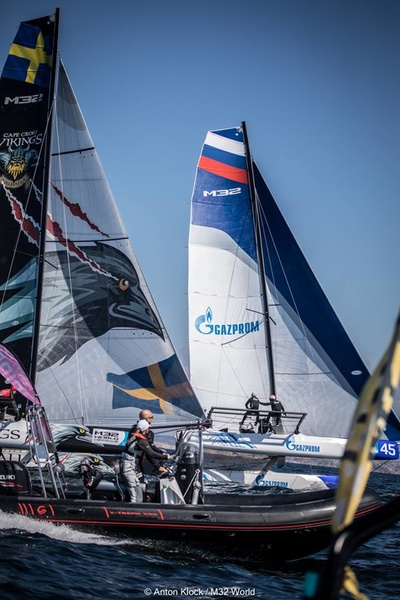 In general, the range of results was very wide. After a difficult start on the first day, Gazprom Team Russia already managed to level out the result on the next day and even rose to the top three of the day's standings. However, a number of unsuccessful arrivals on the penultimate day of the race prevented the Russian team to consolidate its position in the leading group. On the final day the races were cancelled due to strong winds with rain.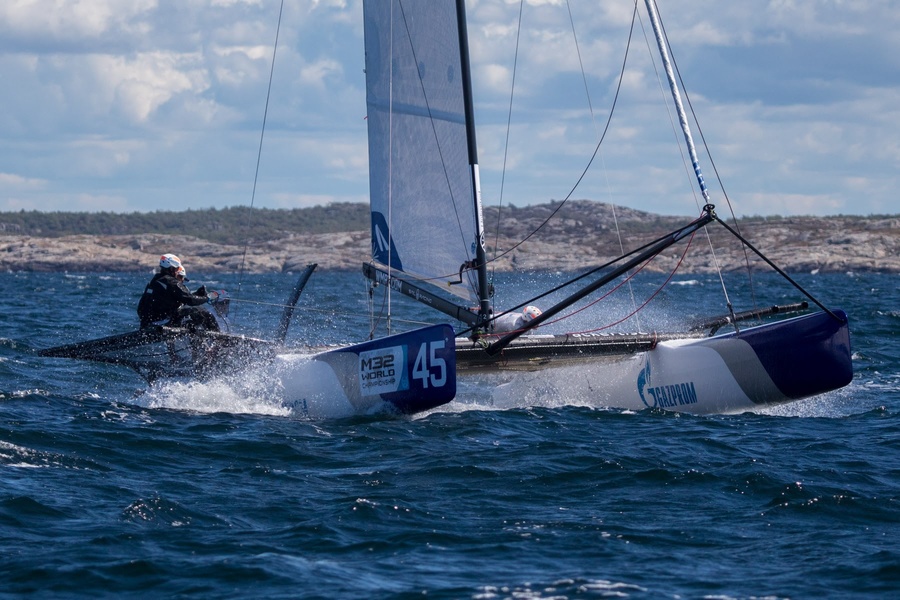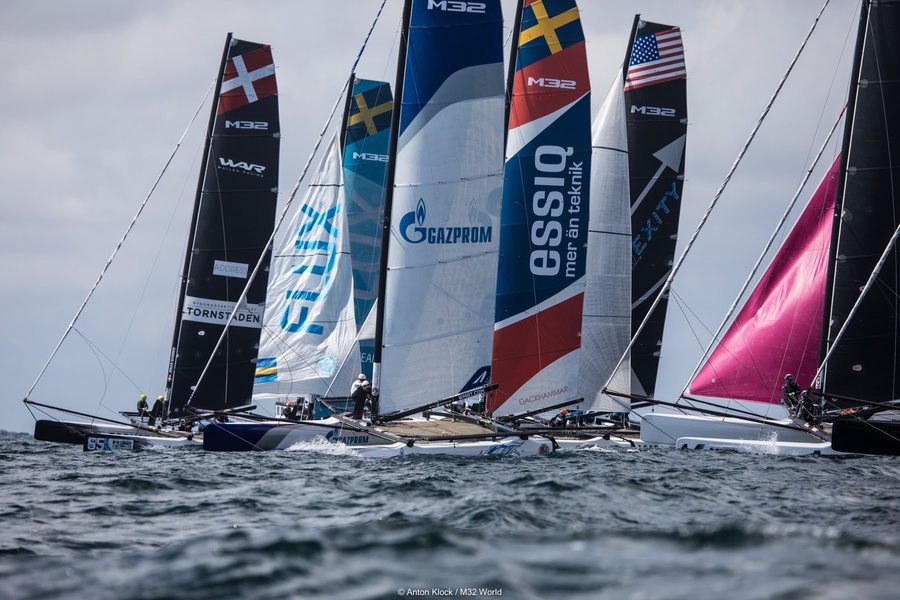 «Our performance and overall result is determined by several factors - commented the Russian team helmsman Victor Serezhkin - first of all, we do not know this race car well enough, and during the regatta we tried different settings to expand our knowledge. Often it influenced our results. Secondly, of course, the level of the competitors is very high, and the slightest mistake immediately gives the competitors a big advantage».
In the video below, the moment when Grave Digger by James Prendergast, who took 10th place in the end, makes a mistake by running over the sign and catching it:

World M32 class champions Phil Robertson's ChinaOne Ningbo team beat their nearest rivals by a margin of 9 points. The battle for silver and bronze was fierce. In the end the Danish Jonas Warrer, the Beijing Olympics gold medallist in the 49er class team finished second, three points ahead of CFA Sport Racing's Chris Steele. The New Zealander is just two points behind Don Wilson on Convexity.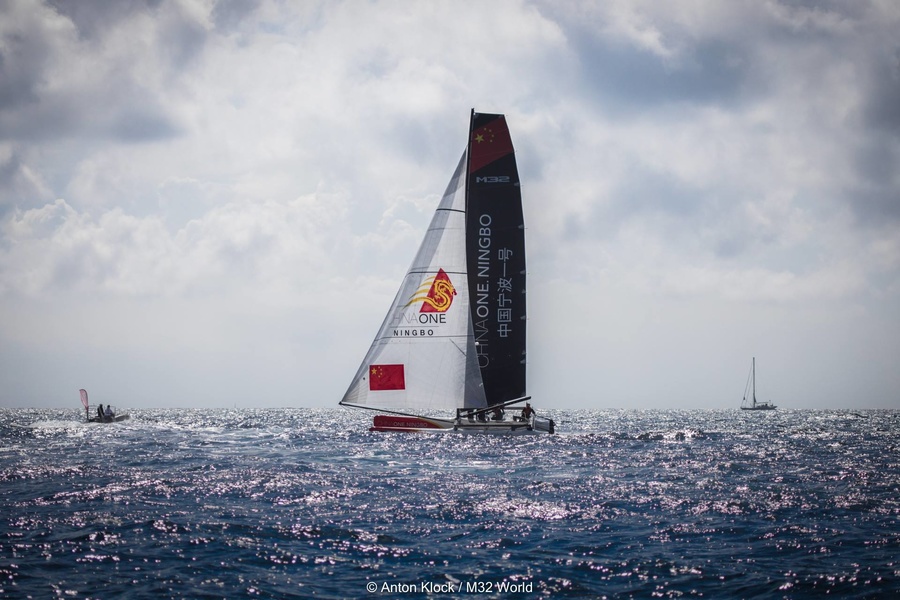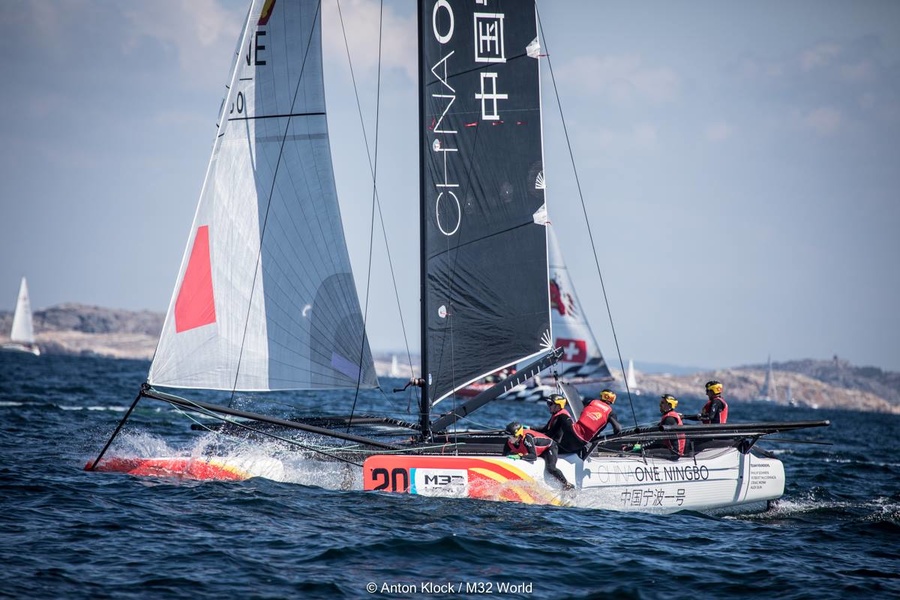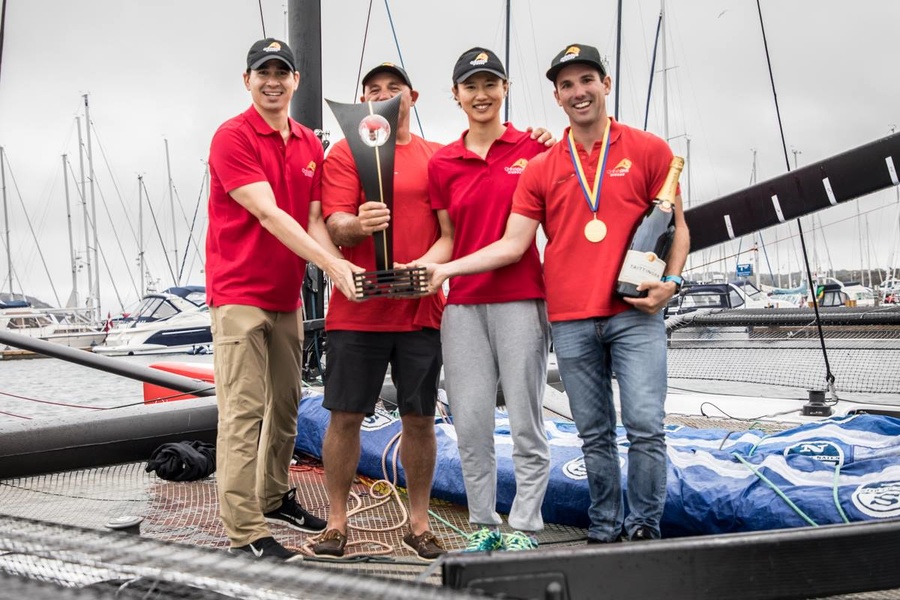 «The boat is great. Simple, easy to set up, monotype class where everyone is equal, as it should be. It's man vs man here. I think this is exactly what boaters want. If you're a purist and want real competitive sailing, that's exactly what we've been doing for the last week. I'm looking forward to doing it again»," said Phil Robertson, describing his feelings about the new class.
The M32 catamaran races start in St. Petersburg on July 28. Qualifying stage of World Match Racing Tour will be held on July 28-30 on the water area of the Gulf of Finland, in Saint-Petersburg Yacht Club, while the main stage of the series - Match Cup Russia - will be held on August 1-6 near the Peter and Paul Fortress.