Races of qualifying stage of M32 Match Cup Russia catamaran races have opened on the Neva River water area near St. Petersburg Yacht Club. Seven crews from five countries including three Russian teams are to participate.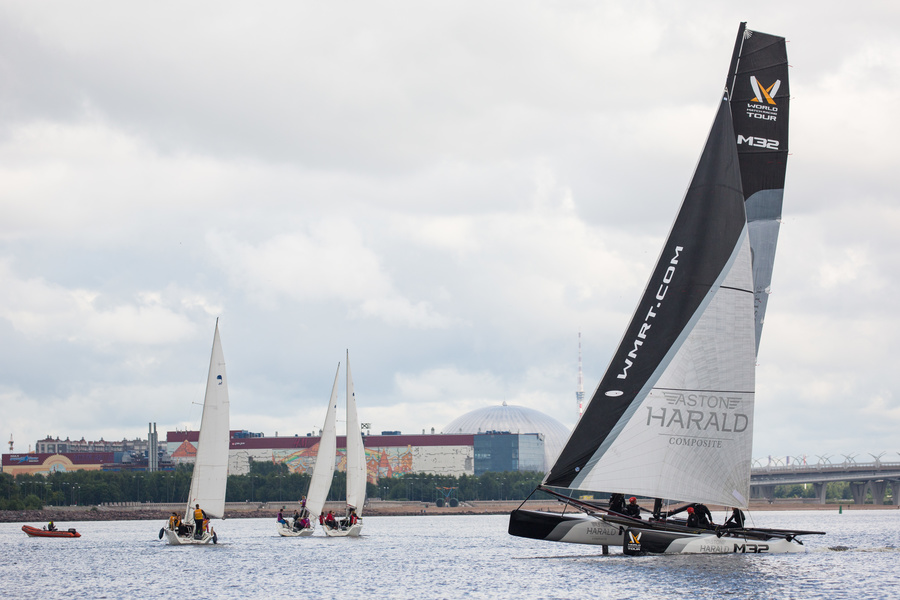 Athletes from the USA, the Netherlands, Sweden and Poland have arrived to compete for a place in the main draw of World Match Racing Tour - Match Cup Russia. In particular, Peter-Jan Postma from the Netherlands, a three-time Olympic champion, European champion in Finn class. At Marstrand in Sweden, he reached the final, where he lost only to eventual winner Phil Robertson of New Zealand.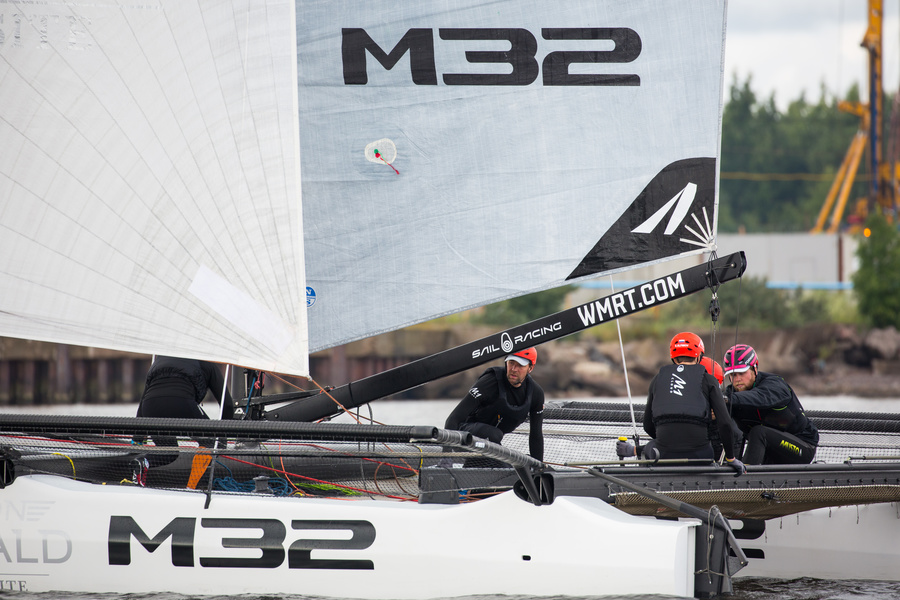 Poland will be represented by an experienced «matchmaker», winner of Sopot Match Race 2016 Lukasz Wozinski. From the USA comes a young athlete who made his debut this season as a M32 catamaran helmsman at the WMRT stage in Miami, national champion in «420» class - Marcus Edegran. Under the Swedish flag is Kim Kling.
Russia will be represented by strong teams at the St. Petersburg Yacht Club.
First of all the crew of European champion on match races, International Master of Sport Evgeny Neuogodnikov with double Olympic Games participant Maxim Sheremetiev. Ex-members of the national team Vitaly Russu and Denis Shary joined the Moscow crew of Evgeny Elfimov. The young athlete Ekaterina Kochkina came from Chelyabinsk. All Russian athletes had preliminary training sessions at the future competition area under the guidance of M32 class coaches who were unanimous in their assessment of high chances of Russian athletes in the upcoming competitions.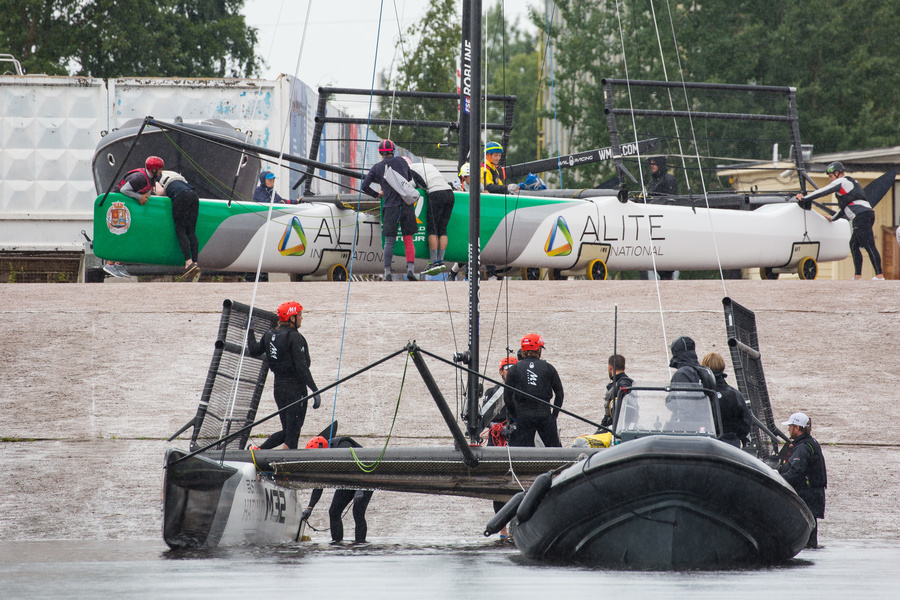 The competition will continue until July 30 and the best crews will get tickets to the main stage of the World Tour's grid - Match Cup Russia, which will start on August 1 here, in the water area of Saint-Petersburg Yacht Club. According to the competition programme, the races of Match Cup Russia will be held in several stages. Qualifying races will take place in St. Petersburg Yacht Club on August 1-3 and decisive matches will be held near Peter and Paul Fortress on August 4-6.