Gazprom Team Russia secured entry into the main grid of Match Cup Russia - the Russian stage of international match-racing competitions in M32 flying catamaran class (World Match Racing Tour).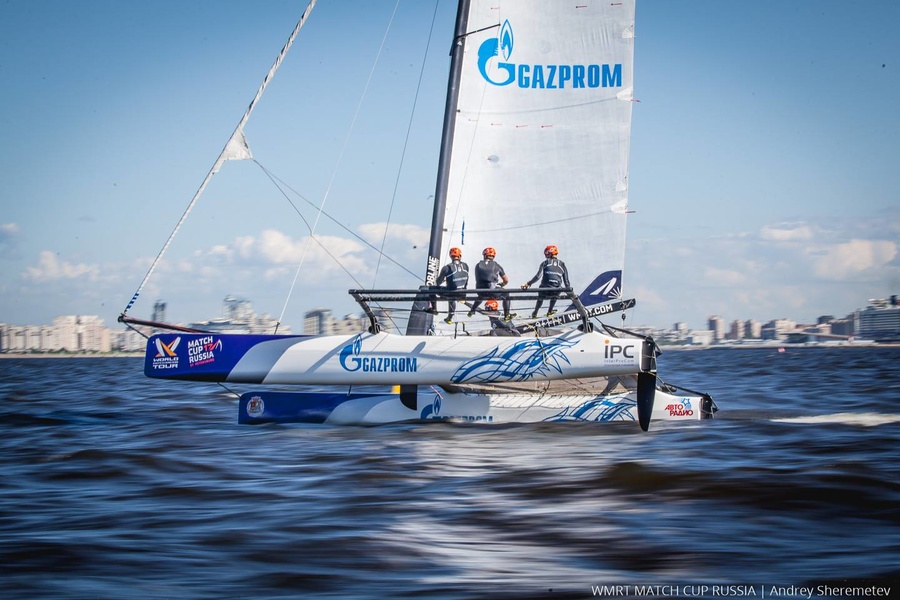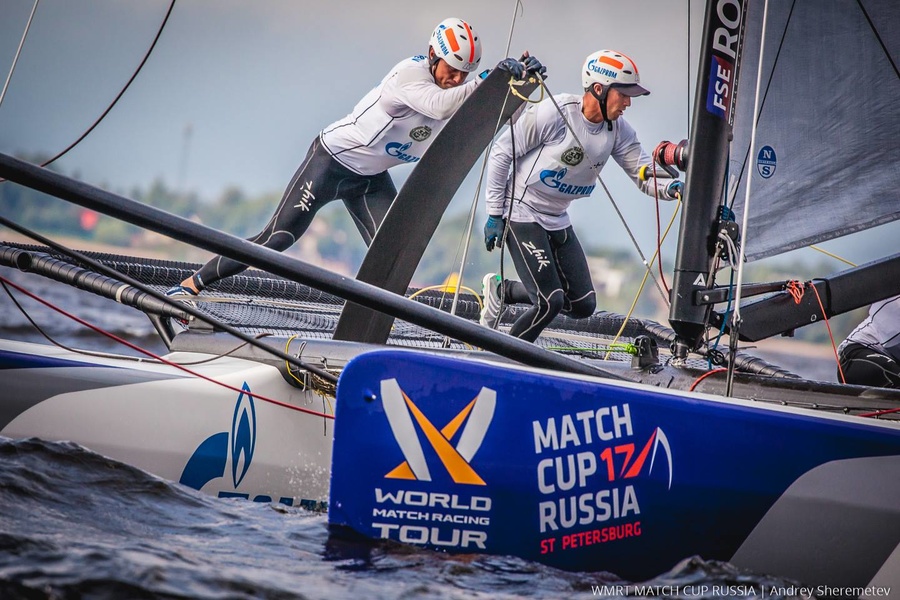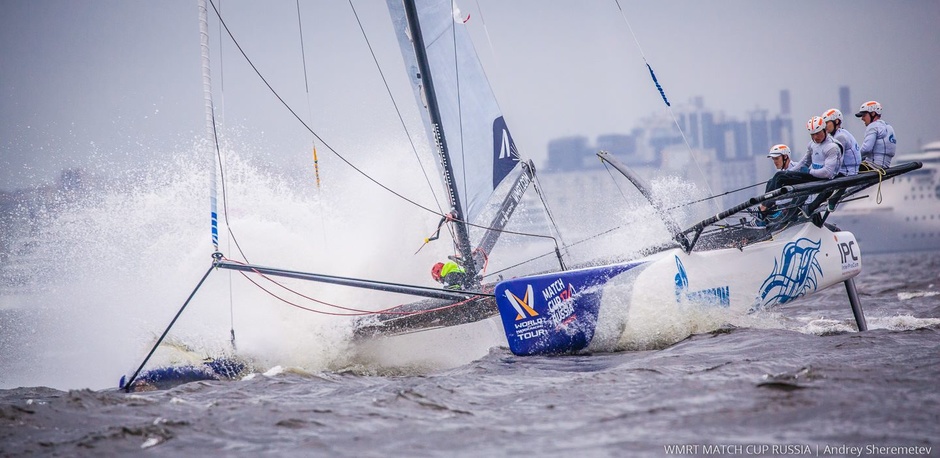 «During two days of qualifying matches Viktor Serezhkin's team came second three times and finally came in fourth place in their group, which the organizers themselves call a death group»: The Russians had to battle with reigning World Match Racing Tour champion Phil Robertson of New Zealand and strong Dutchman Peter-Jan Postma, who unexpectedly came out on top in the group, overtaking both Robertson and young Australian Matt Gervoud, who broke into the lead.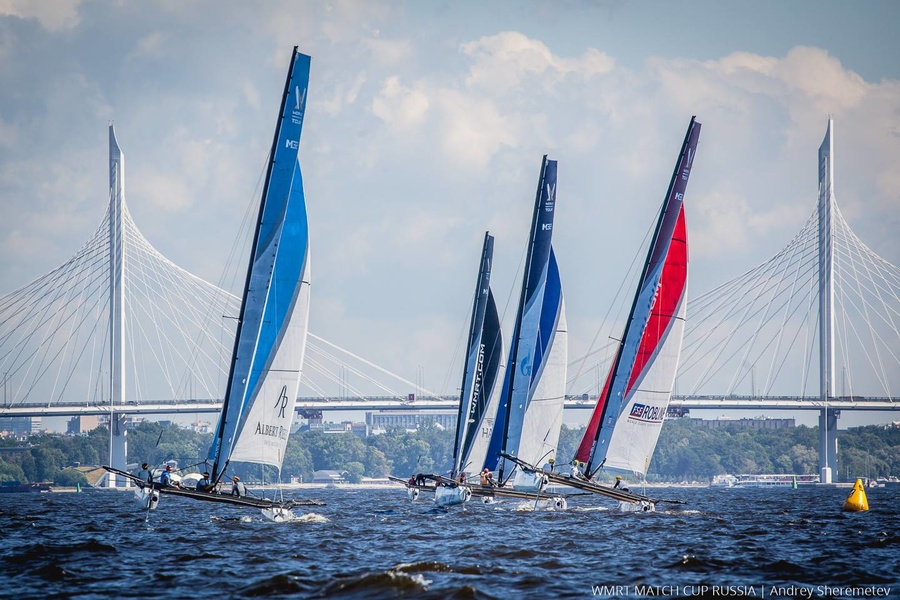 «The second day of competition we had much better results than the first one, we came second twice, but all the same we made many unfortunate mistakes - commented on the result of his team helmsman Victor Serezhkin, - for example, after the start we were leaders three times, but we did not win».
Gazprom Team Russia is the only one of three Russian teams that made it to the main draw of Match Cup Russia.
The other two - «Tavatui» of Ekaterinburg's Evgeny Neugodnikov and «M1 Cloud» of Moscow's Evgeny Yelfimov - were the last in their groups. According to competition rules, they - along with Lukasz Woszczynski's Delphia Sailing Team, also placed last in their group - fought today for the only remaining place in the main draw. First, there was a duel between Neufilnikov vs Elfimov. The winner of the match - Ekaterinburg player - fought with Woszczynski, but unfortunately for Russian fans, lost.

The first rival of Gazprom Team Russia in the main grid will be Gothenburg racing of Swede Mans Holmberg, but for now the race was interrupted due to strong wind, which has already overturned today catamaran of Evgeny Neugodnikov (on the video above).
The St. Petersburg team competes in the World Match Racing Tour with an all-Russian line-up.