The official opening of the 8th sailing season took place on Sunday 19 May in the yacht club «PIRogovo».
The racing was attended by 19 crews on yachts «EM-KA», 4 representatives of class «Finn», and also 23 pupils of Children's Sailing School «PIRogovo» on yachts «Optimist», «Rocket» with big and small sails, «Cadet». Overall, more than 80 yachtsmen from 9 Russian cities sailed in the water area.
In the morning the president of All-Russian Sailing Federation Vladimir Silkin congratulated all meeting participants and wished them a busy and successful sailing season. Vladimir Silkin presented three students of the Children's Sailing School «PIRogovo» (Ilya Strelchena, Pyotr Terentyev and Ksenia Pakhomova) with certificates of receiving the first adult category.
At the end of the ceremony, 150 balloons flew up and the flag of the Russian Federation flew.
The flag was hoisted by Natalia and Alexei Mikhnenko, pupils of Children's School «PIRogovo». Together with Natalia and Alexei, their brother and sister also attend the school. Both sisters have been racing not only children's yachts for many years, but also participate in regattas on yachts «EM-Ka».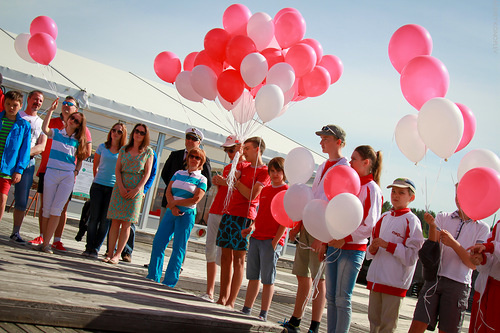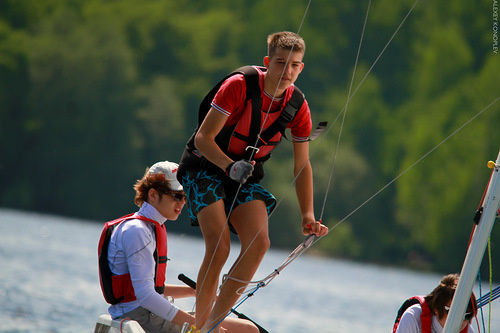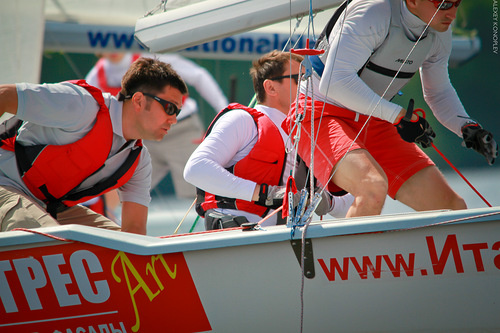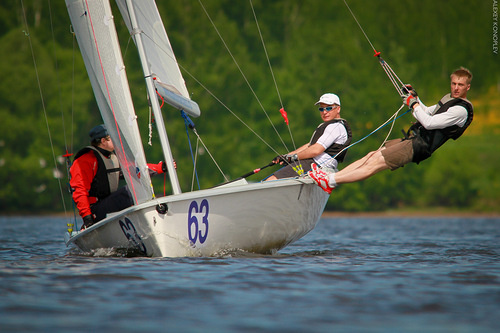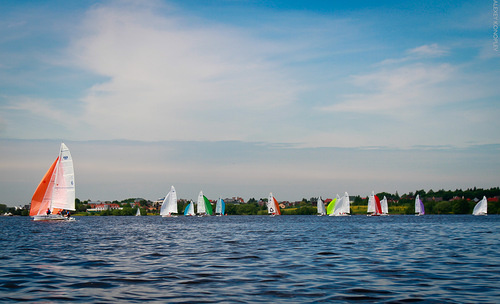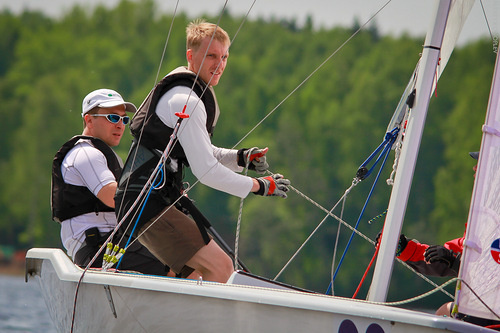 Sunday presented yachtsmen with beautiful weather: clear sunny day with good «training wind». Judges gave the start of four races for the yachts «EM-KA» and «Finn».
In the first race obvious leaders were already defined: crews RUS 70 Kirill Podolsky, RUS 11 Nikolay Vodyanitsky, RUS 73 Andrei Samoilov, RUS 2 Alexander Ezhkov, RUS 63 Vladimir Lipavsky, RUS 67 Oleg Evdokimenko. The rest of the fleet in a tight group came out on the top and bottom laps.
In the second race, some of the boats got off on false starts, but this did not affect the balance of power in the fleet. Before the third race the wind changed direction, the judging board moved the first mark and held two more races.
Full results of the regatta can be seen on the website.