Dutch shipyard Heesen unveiled its latest project - the 83m Maximus - at the Middle East Boat Show in Helsinki, Finland. Monaco its latest project, the 83m Maximus. If built, it will be the largest boat to have been launched so far.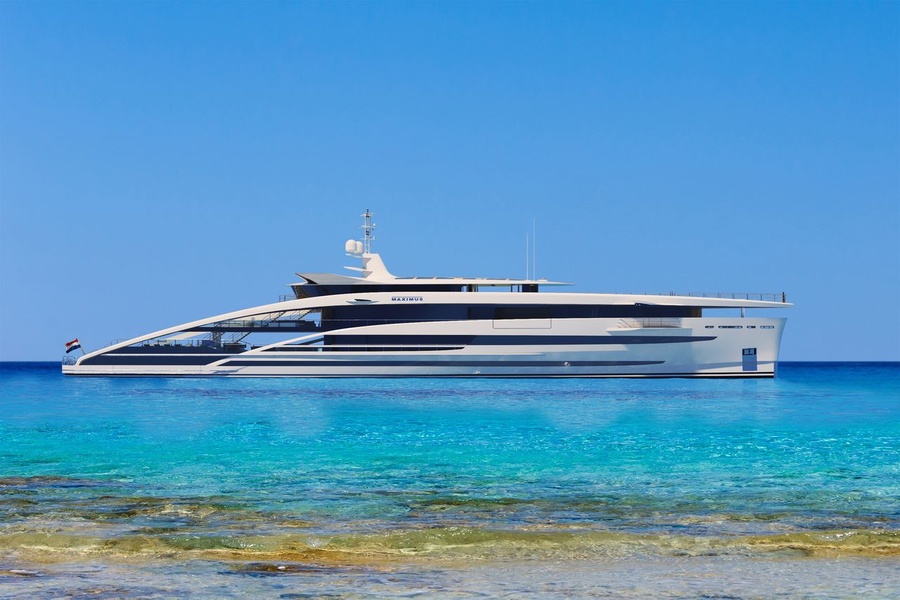 The prospect of a new flagship was revealed when the shipyard expanded its drydock at Heesen and unequivocally stated: «We'll be building more».
The steel hull, designed by Clifford Denn, has a near-vertical bow to maximise interior and exterior space along the entire length of the vessel.
A first look at this truly exceptional design features windward side panels on the aft deck and a two-stage waterfall basin that extends over 3 decks.
«Compared to other boats of its size, Maximus has a prodigious pool and very spacious exterior decks, while having the same interior volume as other 83-metre yachts»," the designer explains.
For the owner there is an entire upper deck that, in addition to the impressive master suite, includes a sundeck with a private plunge pool. Below the superstructure there is an open-air dining area with a bar and an impressive view of the sea.
The manufacturer reveals very few details about the boat, but intrigues by the fact that the three guest cabins on the lower deck could easily be combined into a giant suite.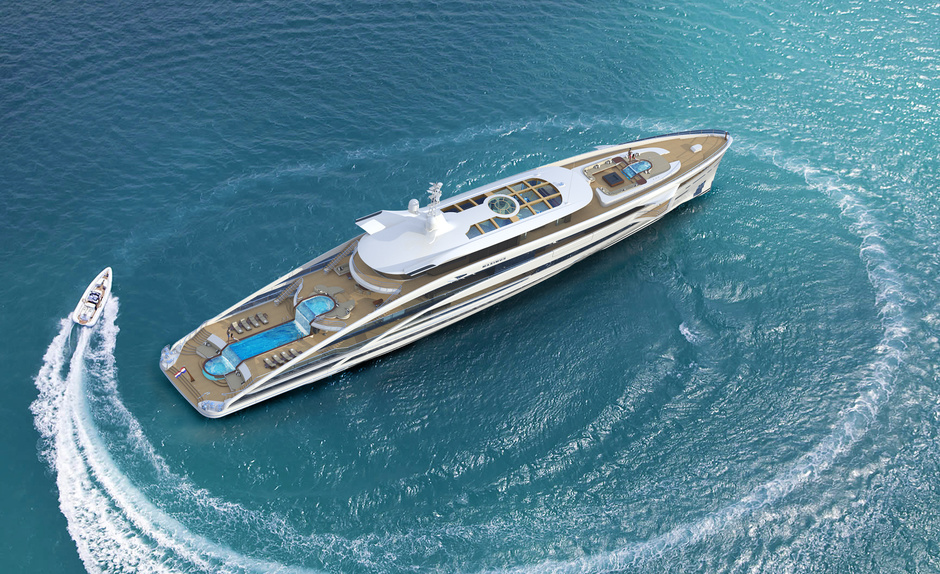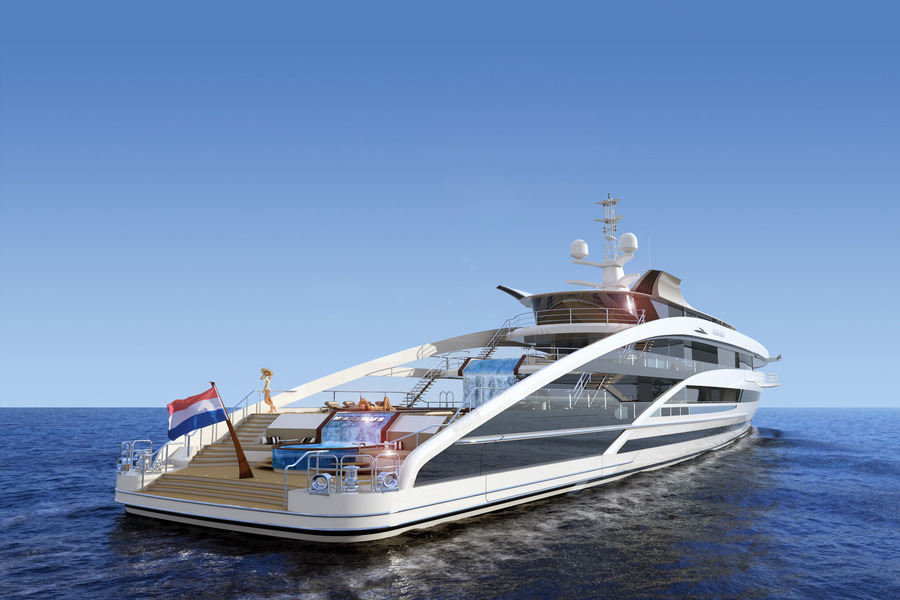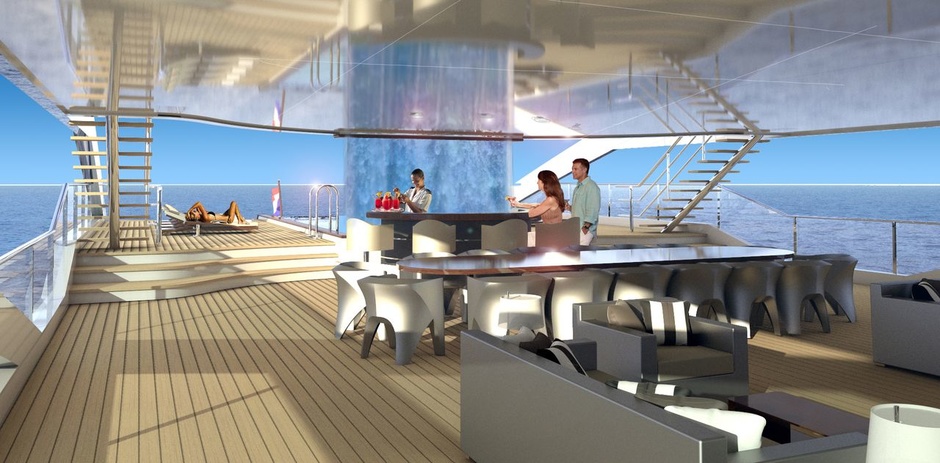 Heesen is currently working on the construction of 12 boats at a time; these projects already provide the yard with capacity until 2021. At the Monaco Yacht Show the yard has unveiled two more projects: the 66m Aventi, designed in collaboration with Winch Design, and the sketch of a mysterious 78m aluminium boat.