The Russian company Luxury Engineering has automated the 32.98-metre superyacht Benetti Varvara and won with this project an international competition organised by the global association CEDIA (Custom Electronic Design and Installation Association).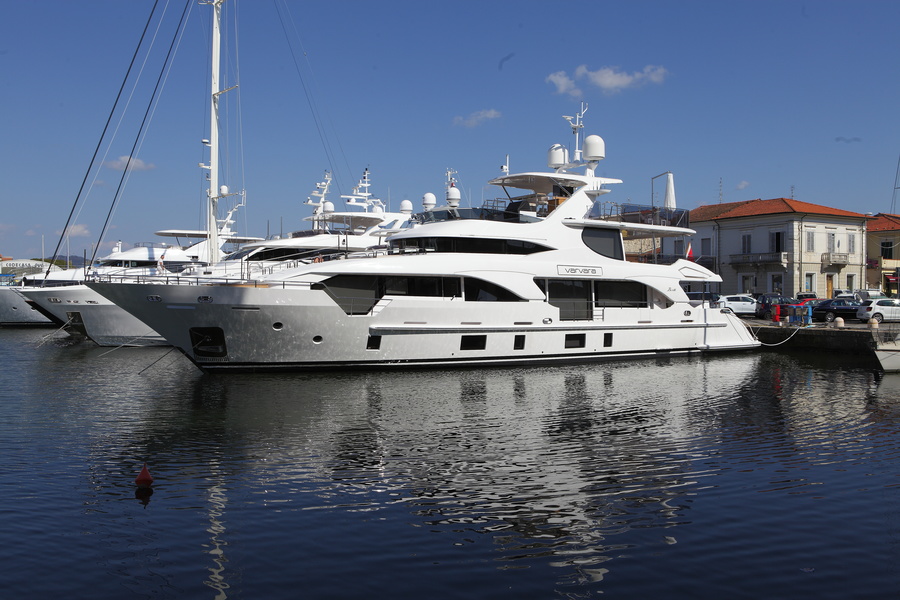 It is the first time in the history of the competition when a national company was recognized as the winner. In the struggle for first place, Luxury Engineering has managed to beat out the generally acknowledged leader in the industry, a company from Dubai, UAE.
The purpose of the project Luxury Engineering was to simplify management of multimedia equipment on the yacht. The company developed a simple and accessible interface for the client and put it on an iPad.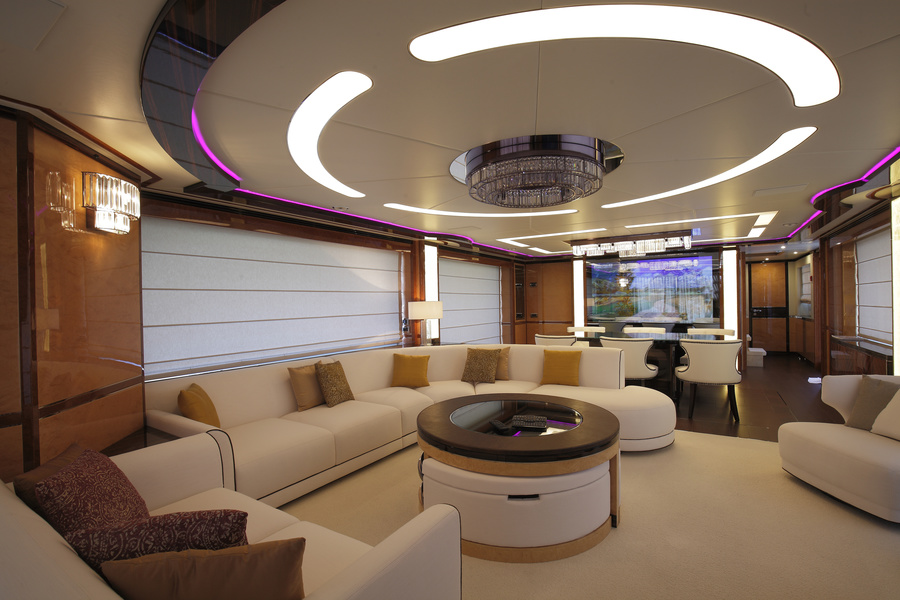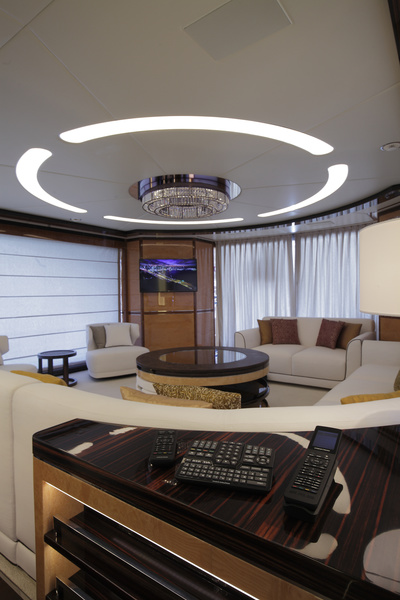 Via iPad and portable Crestron consoles it was possible to control two zones equipped with DolbyDigital multichannel sound system with karaoke function in each, six zones of satellite TV, Apple TV, media server and ten zones of audio with AirPlay function.
The client wanted the automation equipment to be as inconspicuous and compact as possible, so only built-in hardware was used, and signal sources and switching equipment were stored in the server racks of the technical area.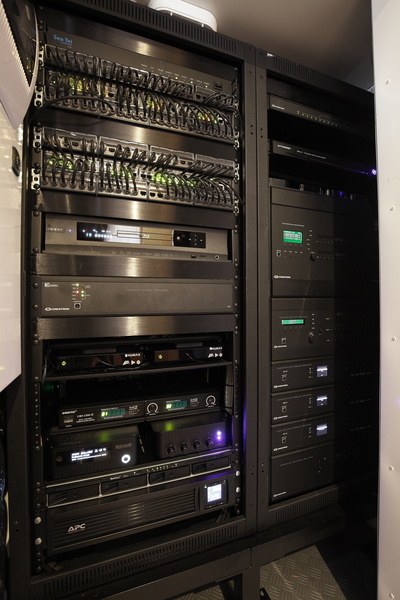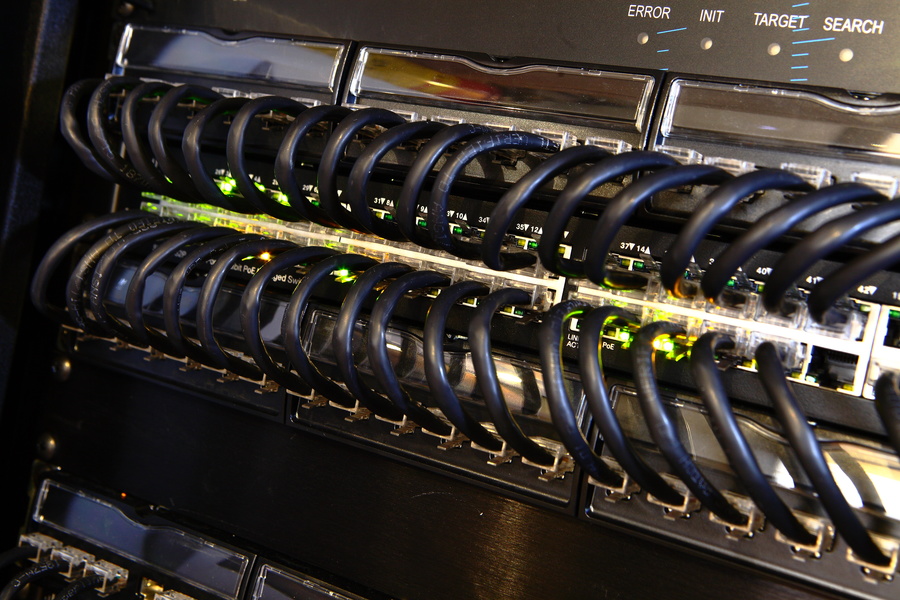 As a result each individual area of the yacht can listen to or watch its own audio or video content and the same content can be streamed to specific cabins or across all decks.
With AirPlay, guests on the yacht can stream their own music in both their own cabin and in common areas. Using the iPad panel and Crestron consoles they can also control RGB lighting in the cabins.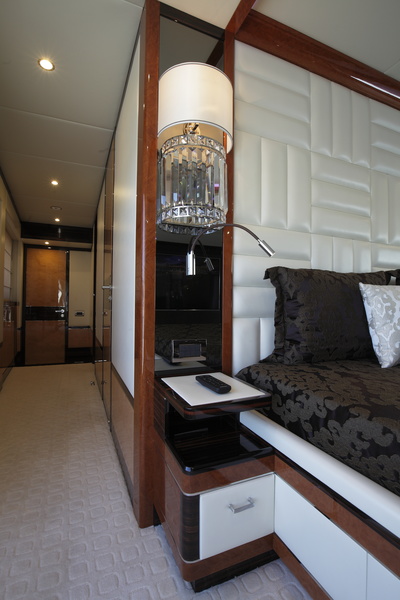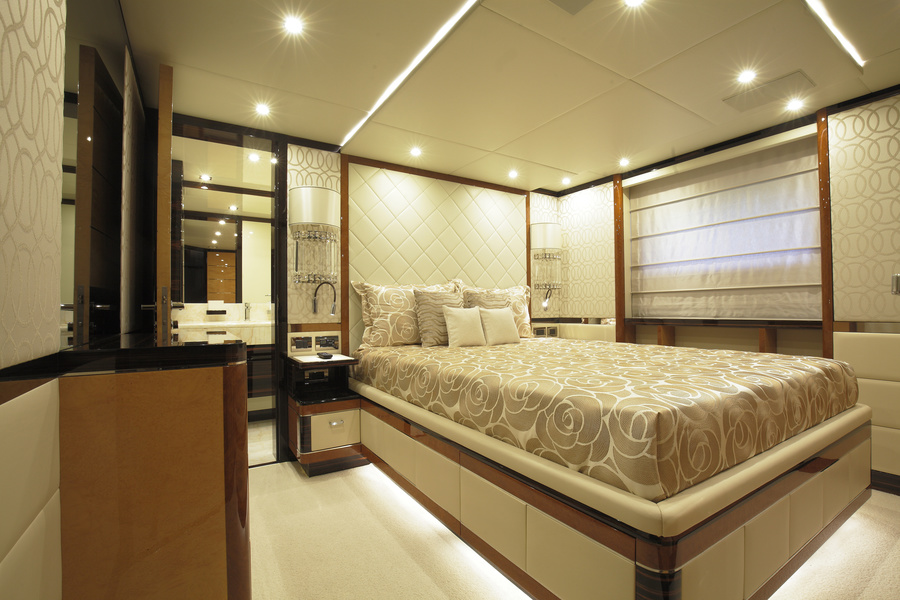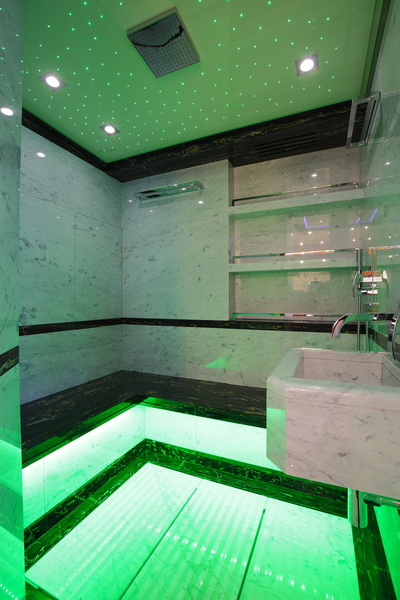 The automation of the multimedia system allows for the customization of the superyacht at the touch of a button.
Here one can both relax with lounge music, watch the favorite films and sing karaoke, and hold business meetings accompanied by presentations, which are displayed on panels and the sound is transmitted through microphones and can be heard anywhere on the yacht.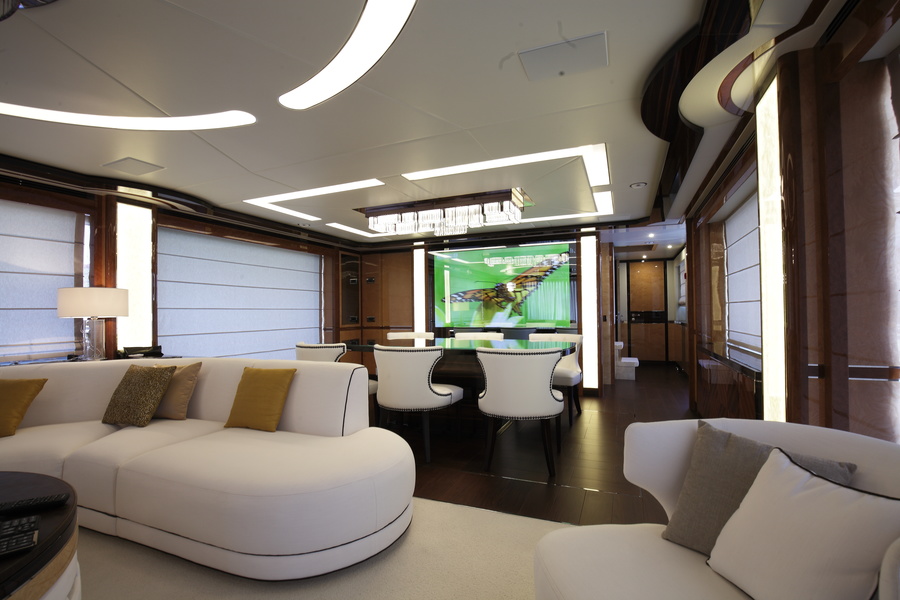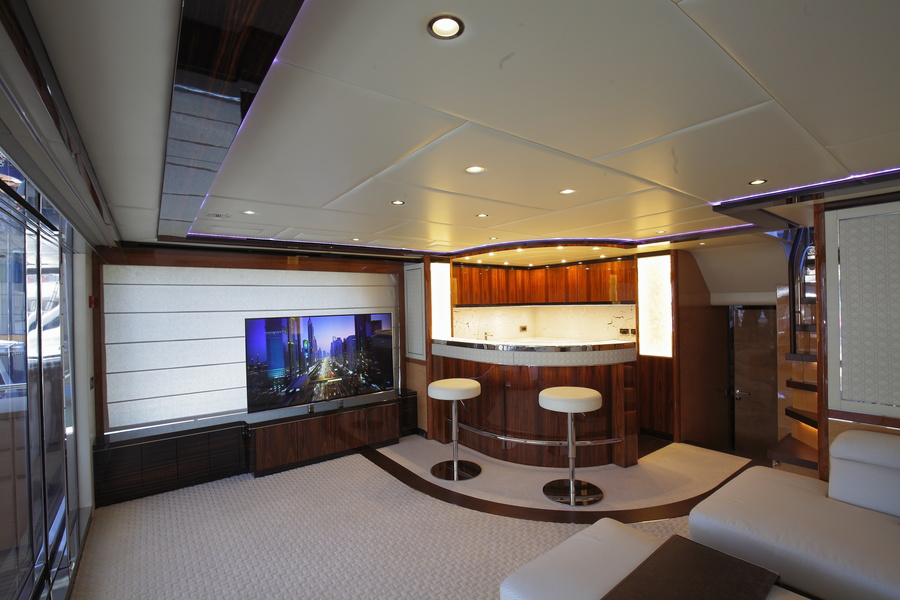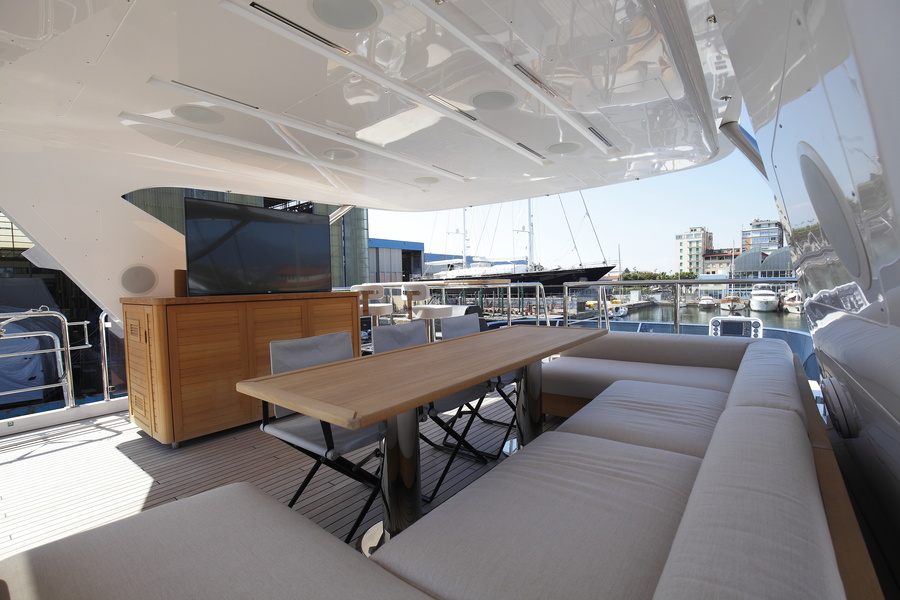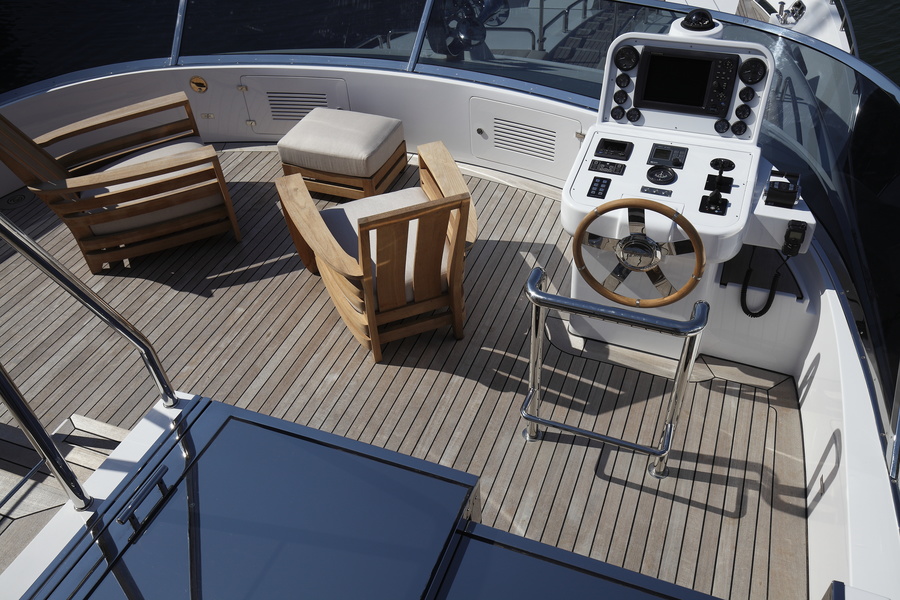 The 32.98-meter Benetti Varvara was launched in 2016. She accommodates 10 passengers and 4 crew members. The GRP yacht in a displacement hull can accelerate to 13.5 knots. Her exterior design was created by Stefano Riggini and the interiors by a Russian designer and architect By Boris Kolomeychenko. The boat is based in Viareggio.