In Lukhovitsy District, Moscow Region, construction of a new lock is coming to an end as part of modernization of the hydroscheme «Beloomut». Now the modern hydraulic facility is being tested: it has been filled with water and in the near future the first sluicing will be carried out. It is planned that in spring boats running between Moscow and Ryazan will go through it.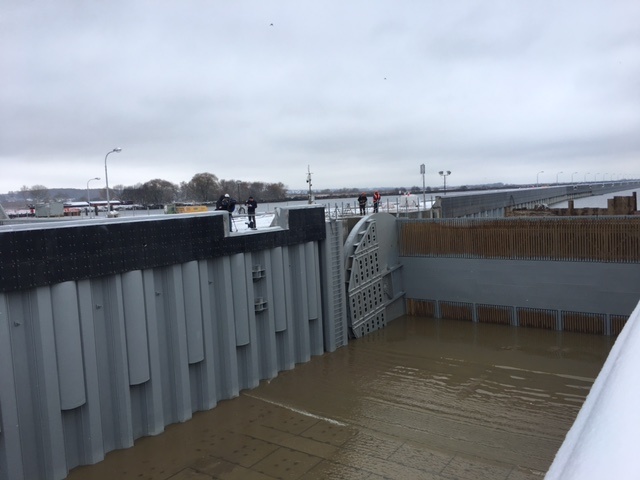 The new lock has become a timely replacement of the old wooden structure, which is a part of the hydroscheme «Beloomut», which appeared in the early 1900s and is in pre-emergency state.
Construction began in May 2016 and its scale is nothing short of impressive. The facility is a reinforced concrete single chamber structure 276 metres long, 18 metres wide and 6.8 metres deep. The watertight floor consists of almost 100 1 x 1 metre thick reinforced concrete struts. And two 155-tonne segment gates, 11 meters in diameter, allow you to control the water level in the chamber.
To prevent boats from damaging the structure, it was covered with a special protective layer of high-molecular polyethylene.
Moreover, the new lock is equipped with a fully automated control system.
Now, to open the gate, one does not have to rotate the winch of the electromechanical drive of the 1960s, which was installed in the previous construction. It will be enough to use control panel.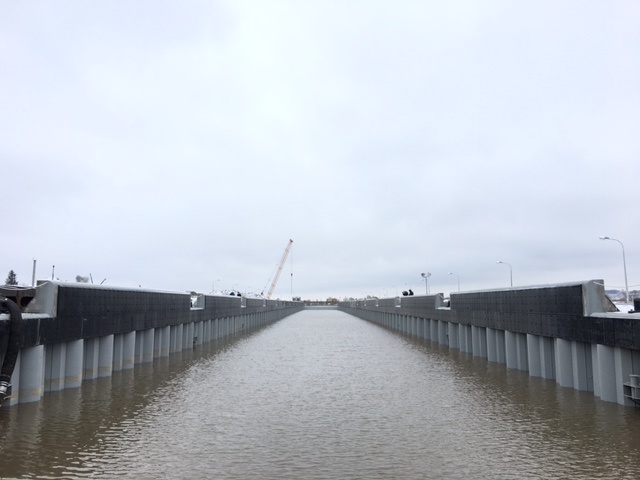 «The Moskva Canal is upgrading its infrastructure, which is unparalleled in the world. In 2015, we carried out reconstruction of the Kuzminsk hydroscheme, today we are working at Beloomut. The work is on schedule. The hydroscheme will be built in time - by 2019», - said German Yelyanyushkin, head of FGBU «Moscow Canal».
As a result of the conversion of the hydroscheme «Beloomut» water level will rise by 76 cm and larger vessels will be able to pass through it.