The most massive yacht race in Moscow and one of the largest in the country in terms of the number of participants - «Sweet Regatta»- takes place from 17 to 21 June.
There will be about 200 yachts on water simultaneously. The venue: the water area of the Khimki Reservoir at the base of the CSK VMF. The participants are children, young men and women from 9 to 21 years old from all federal districts of Russia as well as from some CIS countries. Within five days 12-14 races will be held in each class. Competitors race in five classes: «Optimist», «Cadet», «Zoom-8», «Ray-Radial» and «Laser-Radial».
Sweet Regatta has been held since 1997. The participants of the very first races are already members of the national sailing team and represent Russia at international competitions, among them Ekaterina Skudina, Maxim and Mikhail Sheremetev, Alisa Kirilyuk and others.
«Today the strongest sailing nations are England, Italy, France, USA, New Zealand, Australia, Spain," said President of WFSU George Shaiduko adding that they share all the medals of the summer Olympics. - The future will depend on the revival of grassroots sailing in the country.».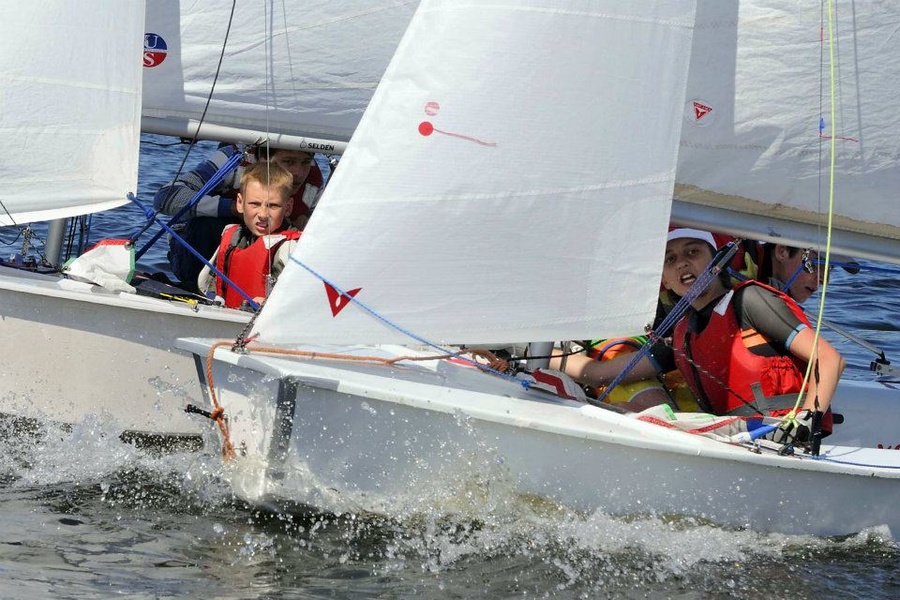 And one of the strongest Russian yachtswomen Ekaterina Skudina (the participant of the first International youth regattas on sailing on the basis of CSK Navy) in due time has deduced such statistical formula:
« In the future all regatta participants will remain among the amateurs, average results will show one third of them, one percent will get to the sport of higher achievements, but I am sure that among these guys there are future champions».