Each of Team AkzoNobel 's Dutch team members has been fitted with biometric sensors that will be on the sailors 24 hours a day throughout the 2017/18 Volvo Ocean Race. This innovative product from German company SAP is designed to help the crew better prepare for the race, monitor their health during the course and achieve better performance.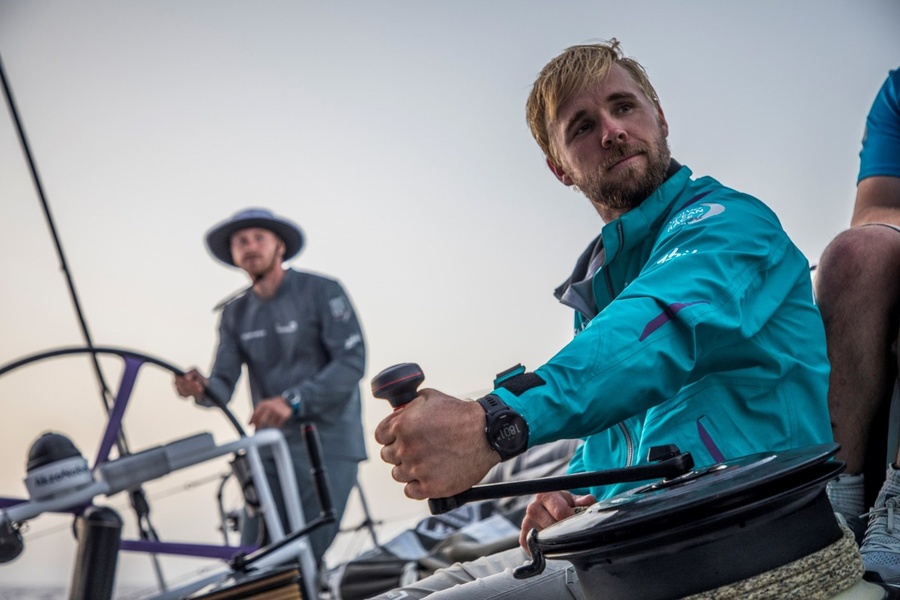 Being exposed to eight consecutive months of harsh conditions in a round-the-world race, the crew members are constantly under great physical, mental and psychological strain.
The SAP Leonardo system from a leading enterprise software firm will gather biometric data from the athletes, and provide valuable information on their fatigue, response to the weather and stress levels.
The collected metrics will allow the skipper to make more informed decisions based on each athlete's condition.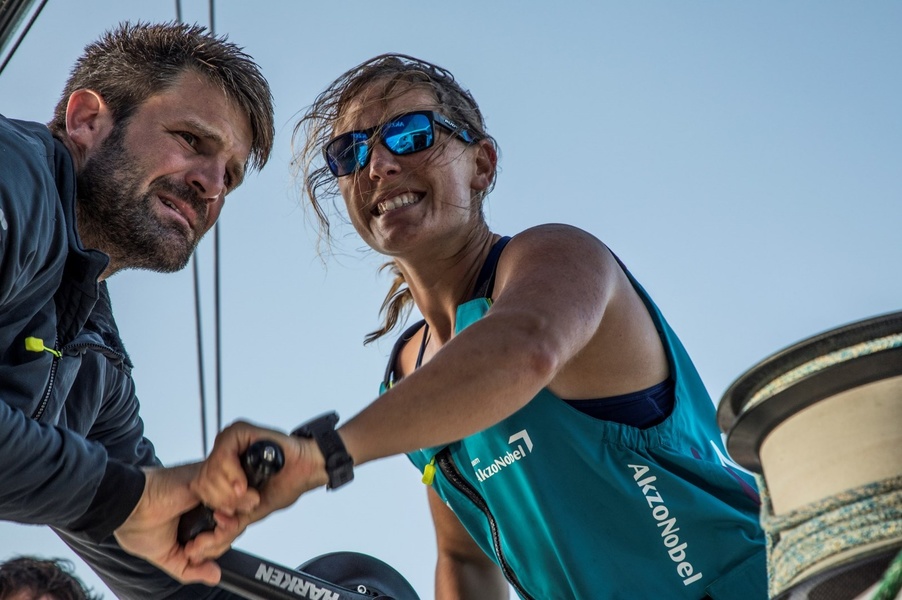 The innovative system is used for the first time in professional sailing. It has been approved by the race organizers and is available to all competing teams.
Upon arrival in each of the 12 ports along the Volvo Ocean Race route, data from the instruments will be collected and analysed using special software. The results will be used to prepare the team for the next leg of the race and subsequently for other competitions.
«Up until now, aspects such as weather and the ideal route have been at the center of attention. The technology provided by SAP gives us the tools to get better results from the crew," said Simeon Tienpont , Team AkzoNobel skipper. "These technological innovations will help push the limits of our sport and revolutionize it.».

Such measures aboard the blue and purple once again underline the extremely serious attitude of Simeon Tienpont to his team. Even his scandalous suspension a few hours before the start of the first port race, according to his first assumption, was due to «a small budget overrun resulting from security issues».