The Dutch shipyard Oceanco Once again, the Dutch shipyard has stunned its fans with a unique solution when it unveiled a 92-metre Lumen project covered in real diamonds at the Fort Lauderdale International Boat Show.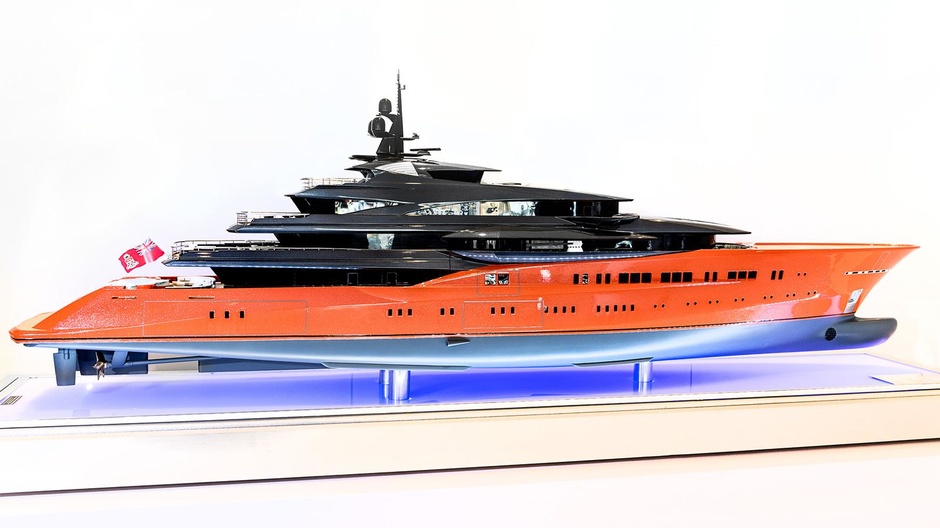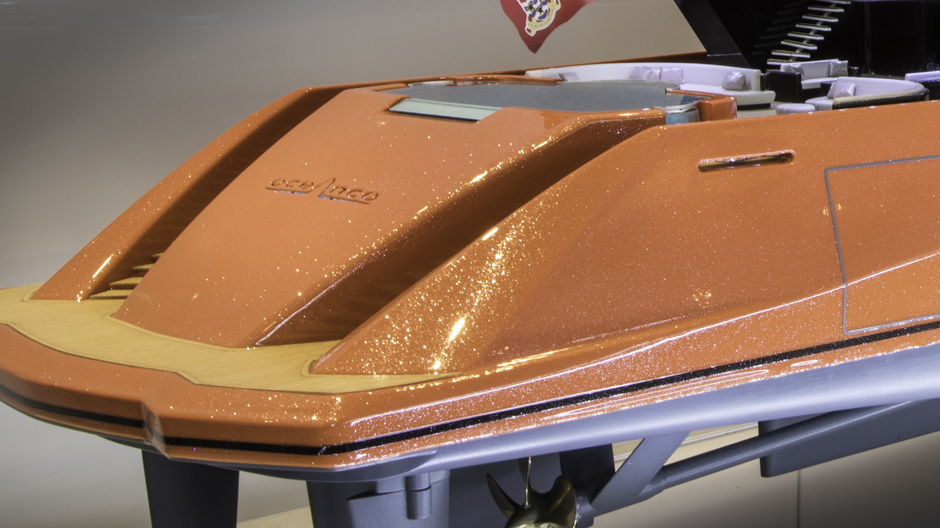 A concept designed by Adriel Rollins back in 2011 has been given a major facelift.
For the final finish of the hull and superstructure the yard plans to use Sun King coating, which consists of natural diamonds.
This unique coating Sun King was created by Jean Boulle Luxury (a world leader in the diamond industry) and AkzoNobel(a world producer of paints and a title sponsor of one of the teams Volvo Ocean Race 2017/18.
Such a shimmering surface already adorns exclusive aircraft and supercars, including the Rolls-Royce Ghost Elegance and Bentley Azure, and now the technology is conquering the yacht market.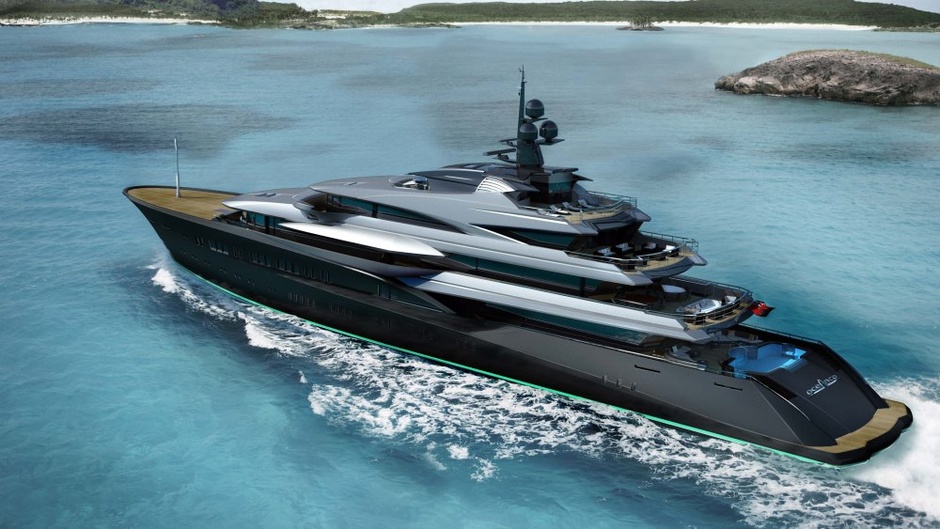 Lumen is designed to accommodate 36 guests. The yacht will have a helipad forward, Jacuzzi on the sun deck and a large spa pool aft.
The main feature of the interior is the steel lift that runs between all five decks and is surrounded by a floating spiral staircase.
To heighten the impression of a glossy hull, reflective materials, glass and LED lighting will be generously used onboard.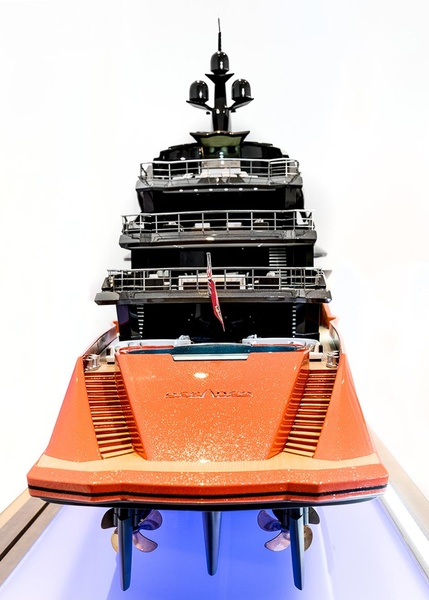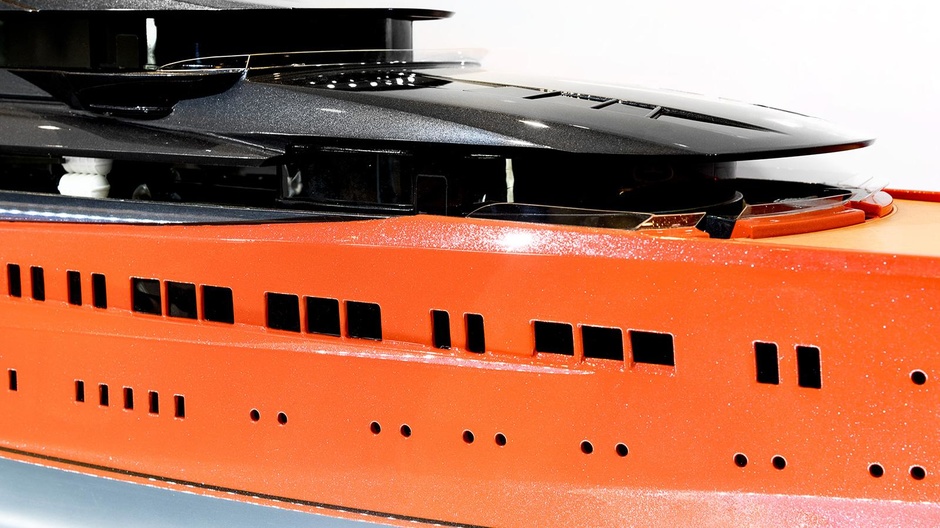 Oceanco has recently released several spectacular boats from its docks. Of particular note is the 110m superyacht Jubileethat won 2 awards at the Monaco Yacht Show and the 106m superyacht Black Pearl106m M, which has been awarded two prizes at the Monaco Yacht Show and is fitted with state of the art technology. The yard has also recently presented a project of a yacht under a glass dome Cosmos and a 120m concept Amara.
The Dutch yard is currently working on the 360ft Y718 which will be delivered next year.