Prince Al-Waleed bin Talal, owner of the 86-metre Kingdom 5KR superyacht once owned by Donald Trump as Trump Princess, has been detained in a large-scale anti-corruption crackdown in Saudi Arabia.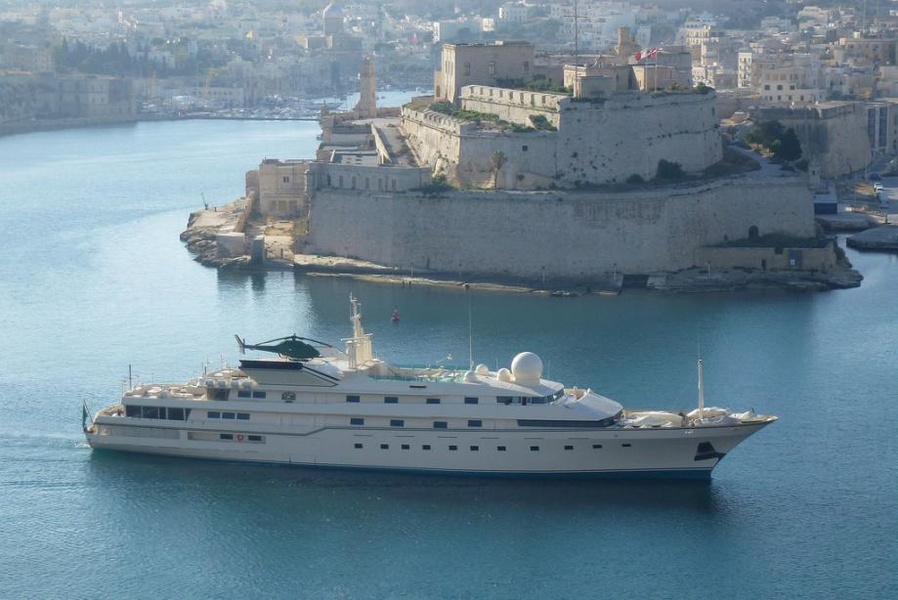 The 62-year-old prince is a powerful businessman, founder
of Royal Holdings
, co-owner of
Four Seasons Hotels
and an investor in major companies such as
Apple
,
Time Warner
and
Twitter
. He was one of 11 members of the royal family who, along with dozens of senior officials, were recently arrested by
Saudi Arabia's
anti-corruption committee.
The detainees are being held at the five-star Ritz-Carlton Hotel, which has been urgently cleared of guests.
Al-Waleed bought the yacht in 1991 from current US President Donald Trump for $20 million. At first glance, the incomprehensible name the prince gave the boat combines his lucky number, 5, as well as the initial letters of his children's names «K» and «R».
Trump in turn purchased the yacht in 1987 from its first owner, Saudi businessman Adnan Khashoggi, and renamed it Trump Princess.
The boat, which came off the slipway at the Italian shipyard Benetti Originally named Nabila, this was one of the largest yachts in the world at the time of her launch in 1980.
In her early years, she starred in the James Bond movie «Never Say Never» under the fictional name «Flying Saucer» («Flying Saucer»). And also inspired Queen's band to create the track «Ship Khashoggi's».
Over the 37 years of her existence this 86 M Superyacht has been refitted and maintained in immaculate condition. The American tycoon first invested $8.5 million in her and her current owner sent her to the Dutch refit yard in 1993 Amels. No changes were made to the original exterior design by Jon Bannenberg.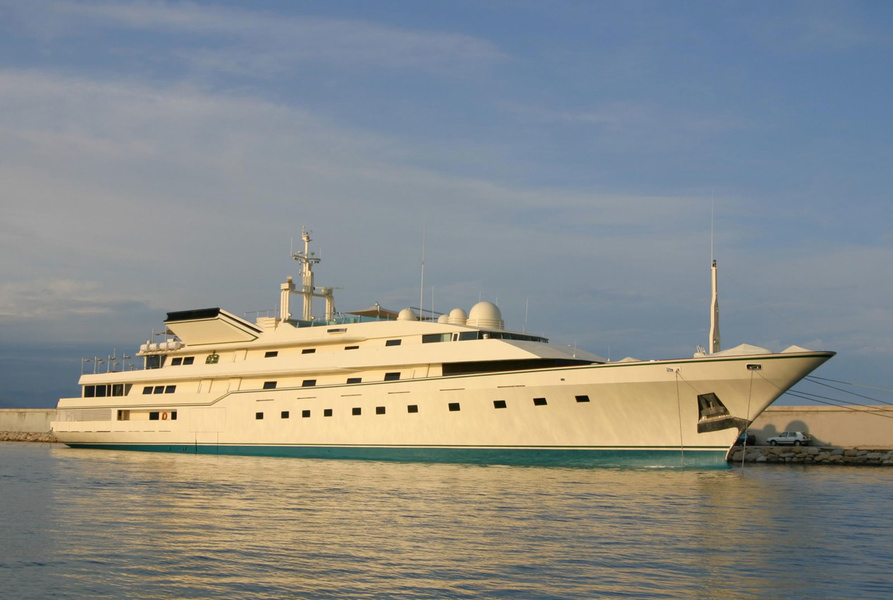 The same episode of the British TV show Antiques Roadshow that put the ex-Trump Princess in the running for £200 will be broadcast soon on BBC One.