Rolls-Royce has unveiled a tandem of two fresh designs at the international Superyacht Forum in Amsterdam (GSF): «The 62m liquefied natural gas (LNG)-powered 62m luxury boat» Crystal Blue and the 42m remote-controlled Blue Shadow support vessel.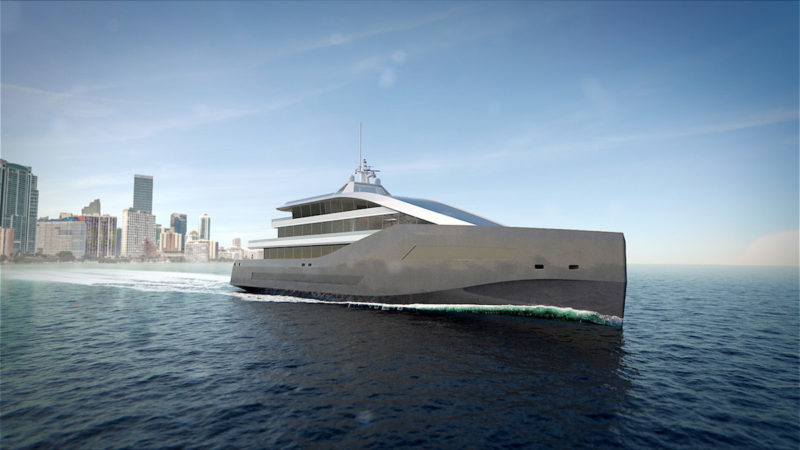 The design of Crystal Blue is strikingly reverent for the benefit of the passengers.
To offer guests the best views and maximum open space, the helipad has been eliminated and the bridge has been moved to the lower deck.
The crew will operate the vessel with sophisticated sensors, cameras and monitors, while an auxiliary vessel will be used for helicopter storage.
But that's not all.
The designers have made it possible for the yacht to remain at a given point without the use of anchor and to maintain an optimal angle to the sun, providing a perfectly uniform tan for holidaymakers on deck.
To achieve this onboard, technology will be used on rig support vessels, which are required to maintain their position within a couple of metres of oil rigs. It includes a system of intelligent dynamic vessel positioning that automatically controls TT1100 series azimuthal and bow thrusters.
Should the vessel come under attack from pirates, passengers and crew will be able to shelter in a bunker and remotely take over or transfer navigation to a shore-based navigational centre.
Crystal Blue will have a composite or aluminium hull. The boat will be able to accommodate 12 passengers and 12 crew members.
The superyacht will be equipped with Rolls-Royce hybrid propulsion systems consisting of two 16V4000 M65-H LNG-fuelled generators and batteries providing 1MWh of power.
The use of liquefied natural gas will minimise emissions and also allow the yacht to enter the waters where boats with diesel engines are not allowed.
Crystal Blue will be able to reach speeds of up to 20 knots and travel up to 3,000 nautical miles on a single charge.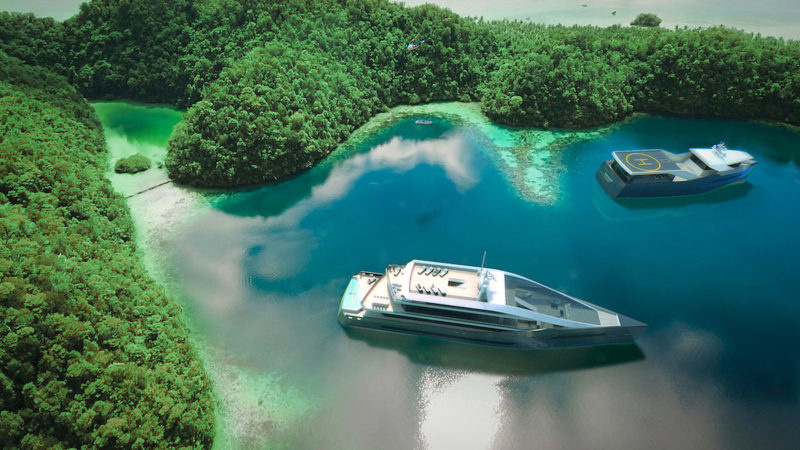 Rolls-Royce said that although LNG was significantly more environmentally friendly than diesel, its use was currently being hampered by the small number of filling stations. So the company has thought through its solution to this issue.
«This is where Blue Shadow» comes in," explained Henrik Alpo Sjöblom, Rolls-Royce Blue Ocean project manager.
Rolls-Royce is offering a similarly styled Blue Shadow support vessel that can be operated remotely to accompany the superyacht on extended cruises.
The 42-metre steel boat is not only designed to carry a helicopter, tenders, water toys and other equipment. Shadow is capable of providing an additional 4,400 nautical miles of autonomous travel with a supply of liquefied natural gas on board.