Spanish team MAPFRE has won the 2nd stage of the Volvo Ocean Race. The 7,000 mile route from Lisbon, Portugal to Cape Town, South Africa, was done in 19 days, 1 hour 10 minutes and 33 seconds by the red and white VO65.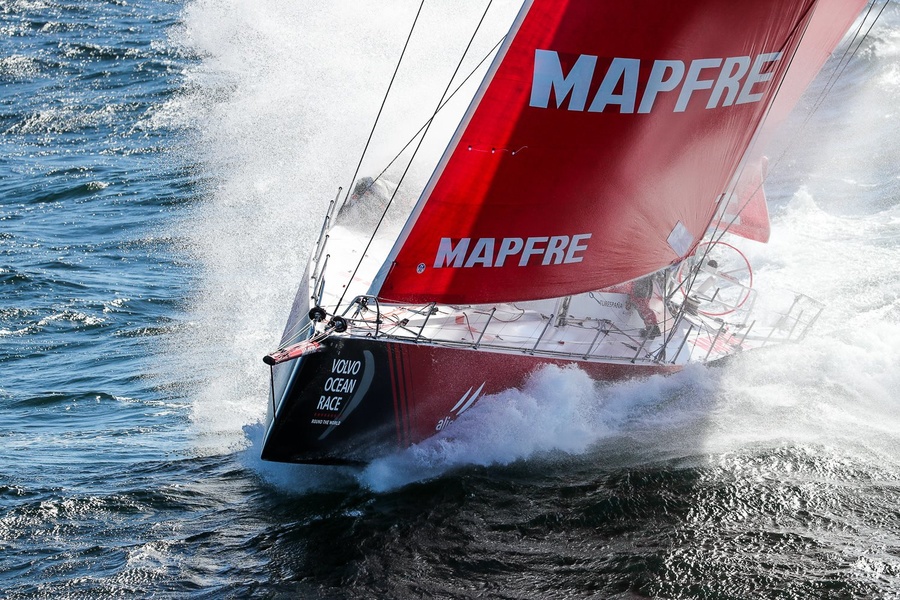 «It's amazing, we are very happy," said MAPFRE skipper Xabi Fernández. - We came here in one bunch, just ahead of the others, so we got everything we dreamed of. This is what we will see around the world: super-tight racing, everybody has good speed and the cost of every mistake is big. This time we were lucky to make the fewest mistakes, so we won».
For most of the first half of the stage MAPFRE followed Dongfeng south, but last weekend, after crossing the equatorial lull zone, 14 days after the stage started, MAPFRE navigator Juan Vila and skipper Xabi Fernández made a winning move - a quick turn to the southwest that Dongfeng had no time to react to. Within hours, the decision paid off and MAPFRE gained a tactical advantage that they managed to maintain until the very end.
However, some believe that «jamon doping contributed to the victory of the Spanish team»: the ration of each yachtsman on board of the red boat includes 400g of jamon Iberian for each watch.
MAPFRE earned 8 points with its victory. This is enough to lead the overall standings, regardless of the order in which the other competitors of the second phase arrive.