Fifty-five TV producers from twelve countries submitted their best sailing videos for the Mirabaud Sailing Video Awards.
The winner was Roman Brunisholz from Switzerland with his inspiring video «Optimism». The Special Jury Prize went to Vendee Globe veteran Kito de Pavant who, in just a minute and a half, captured the heartbreak of a mauling encounter with a whale on the high seas.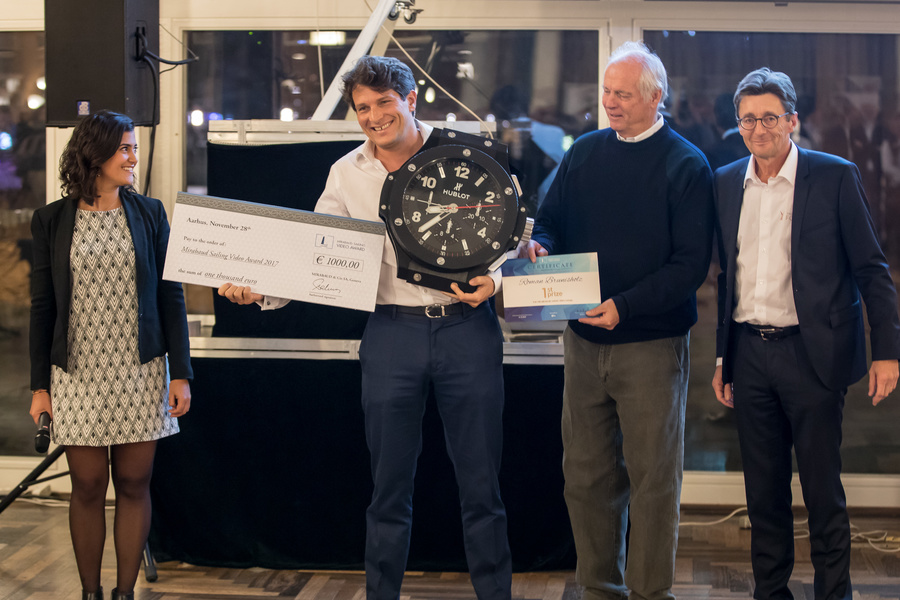 Brunicholz's video tells the story of a ten-year old girl who dreams of becoming a professional yachtswoman. During one of the Optimist boat races, she meets Alan Roura, who has just completed a solo circumnavigation of the Vendee Globe, becoming the youngest skipper in the history of the regatta. The star athlete cheers up the girl and helps her believe in herself.
« « Optimism» clearly shows how enthusiastic sailors inspire our young people," said Gary Jobson, Jury Member, World Sailing Vice President.
Surprised by his win, Brunischolz said he wanted to create something different from the usual competition entries that showcase iconic events from high-profile events such as «the America's Cup» or the Vendee Globe. Although it was difficult to fit the whole story into a one and a half minute clip, it was an interesting challenge for the TV personality.

Not only TV industry professionals are taking part in the contest. The international jury of the Mirabaud Sailing Video Award also awards a special prize to yachtsmen who upload their own videos shot during a race.
This year the prize went to 56-year-old French sailor Quito de Pavant thanks to his impressive video titled «Ocean is not big enough».
Pavant mounted footage from on-board cameras that captures the moment his boat runs into a whale at full speed, loses its keel and begins rapidly gaining water.
«I loved it because it's full of raw, vivid emotion," said Melissa Payne, vice president at IMG, the world's largest sports agency. "There's no need for words or dramatic music to illustrate the danger of the situation and the skippers' worst nightmare. You can feel all the pain and obvious frustration that can be seen on the face of Kito».