The story of two hawaians with dogs who drifted for six months has taken a new turn. In response to much speculation in the press about the dubiousness of the grieving travelers' testimony, the girls launched a crowdfunding campaign to fight these very media outlets, which «twisted the facts of their journey and rescue».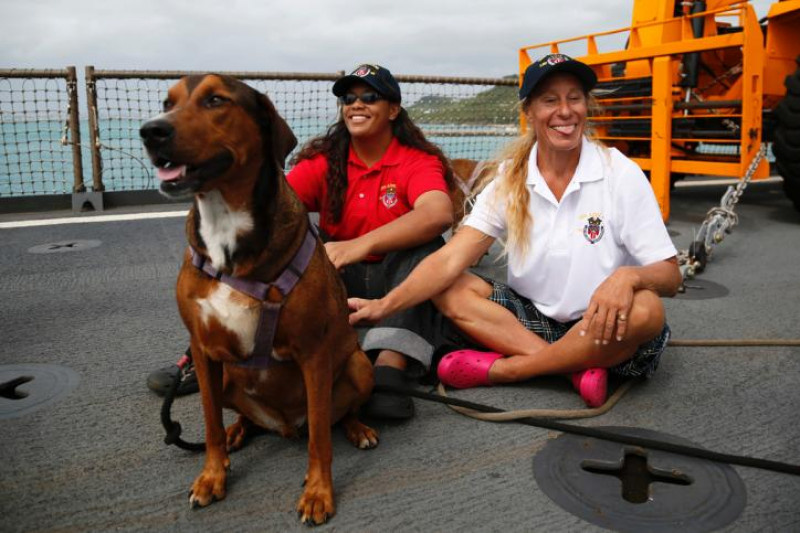 In their appeal to potential funders, Jennifer Appel and Tasha Fuyaba explain that the information the journalists have covered is far from complete and has been manipulated to make them look bad.
They claim that they have provided the media with many more facts that support their stories of six months of wandering in the Pacific.
For example, the girls cite GPS data and more than 90 videos shot on board that prove their planned trip wasn't a PR stunt.
They also cite data from meteorologists about storms off Hawaii's coast at the time. They explain that they didn't use the emergency beacon because they feared jail time or a big fine if their situation wasn't deemed an emergency (assuring that they were familiar with such cases). And they say that, as women, they feared the encounter with fishermen more than the trouble the ocean had in store for them.
In the end, the girls said, they did not drift at all.
Saying if they had no boat control, how would they have rounded Christmas Island, left «Dragon Triangle» and, after a failed attempt to return to Hawaii, traveled another 2,000 nautical miles, almost making it to Wake Island.
Outraged Hawaiians are calling for help to hold journalists accountable, citing that anyone could be the next victim of media provocation and slander.