The third day of qualifying races for the 2017 Star Sailors League Final, held yesterday in the Bahamas, was full of unpleasant situations for competitors. The first false start in the first race of the regatta and a fatal event on the top mark in the second event sadly affected the results of several crews at once, including the Russian one.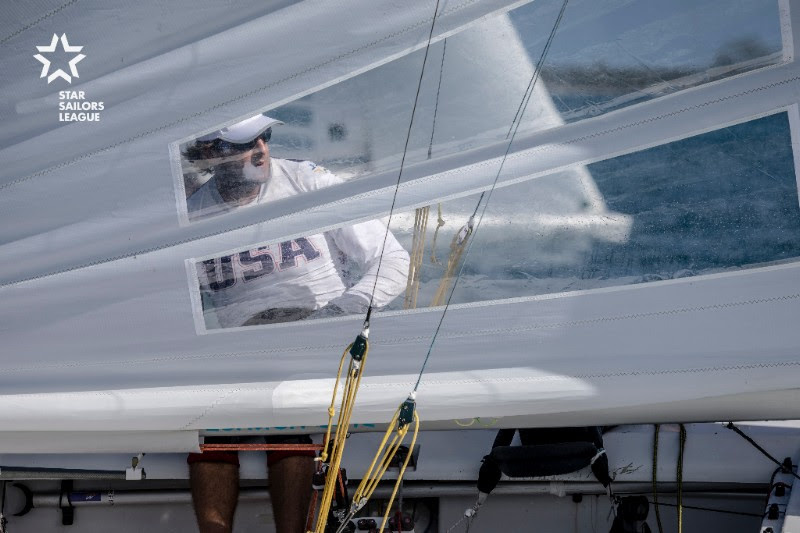 American heavyweights Mark Mendelblatt and Brian Fatih topped the standings yesterday, although moderate winds like the day before should have helped the lighter crews.
«It was a great day - I'm very pleased. We were able to be efficient in low winds," says a radiant Mendelblatt. - Brian moves well in the boat, he's very big, but that wasn't a hindrance, I'll even say more, it was Brian who was key to our results today».
Robert Scheidt, who had been leading the overall standings all along, dropped down to second place, and third was taken by Diego Negri, who pushed Paul Cayard down to fourth place.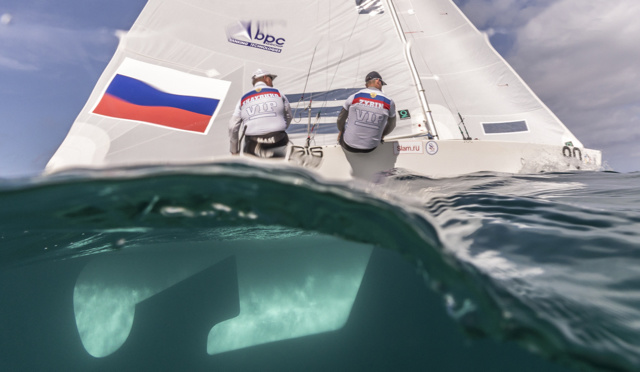 The Russian team, who came under the black flag in the first race as well as several others, was one of the best in the second start. Together with Francesco Bruni from Italy and Philipp Buhl from Germany our crew came out on top.
The Russian flag crew was firmly in the top 10 but their rivals' actions did not allow them to finish the race successfully.
The culprit of this unfortunate situation was the crew of Robert Scheidt and Henry Boening who caught the top mark and had to untwist, blocking the wind to the Russian boat.
«We were approaching the last top mark before the finish line on the port tack approximately 5-6th, - says the silver medalist, two-time World Champion George Shaiduko, - the American, going with us on the port tack, decided in the three-hull area not to go under the stern of the boat going on the right tack, and demanded to turn from the right tack.
We relented and did an overstag turn, then, as there was no room at the sign, we decided not to fall back, did a gybe turn and went round again.
At that moment shaidt going to starboard voice don't come to the mark and begin to turn to port tack and have no speed, but because of that shaidt of course cut the wind to us, we can't yield to the following boat on starboard tack, we both go to port, we protest against shaidt, he is penalized, but that doesn't make our life better because the whole fleet has already gone by».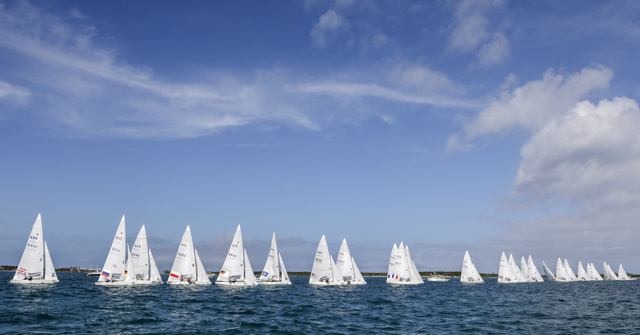 Today is the last day of qualifying. Racers still have a good opportunity to prove themselves in the three scheduled races and qualify for tomorrow's final, where the top 10 overall teams will battle it out for the top prize of $40,000.