The first stage of the residential apartments complex «of the Imperial Yacht Club» was commissioned in St. Petersburg in the western part of Krestovsky Island. Two buildings for 61 residences of 60 to 595 sq.m. are ready to accommodate tenants.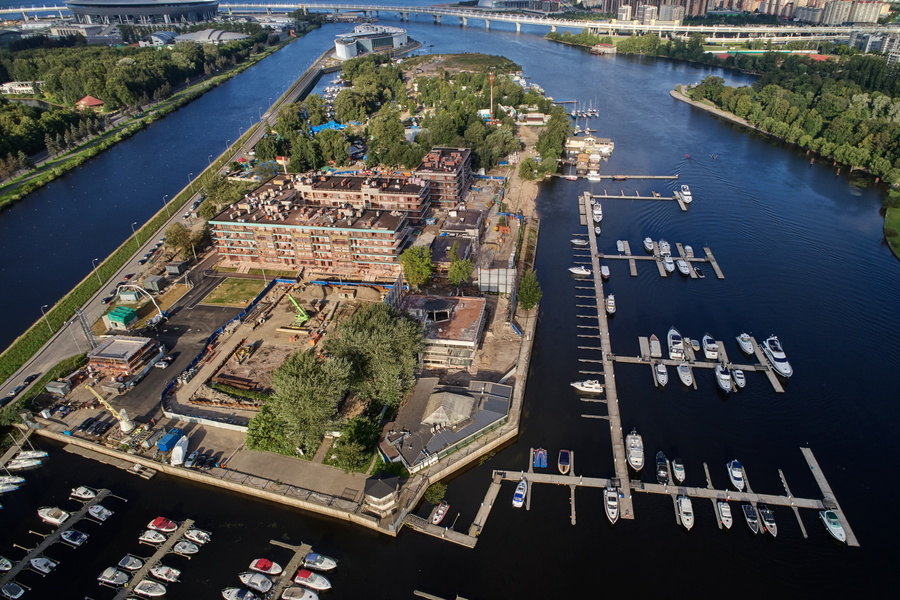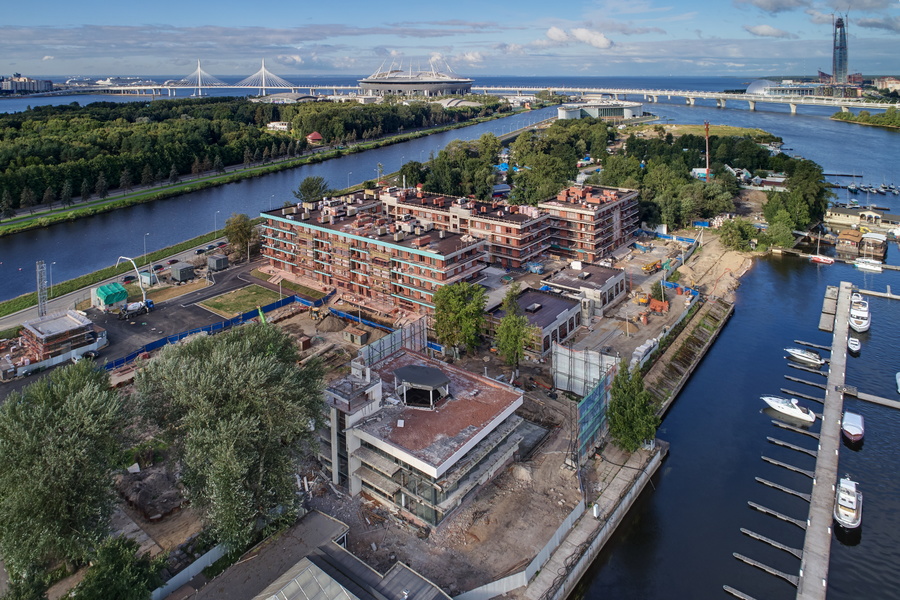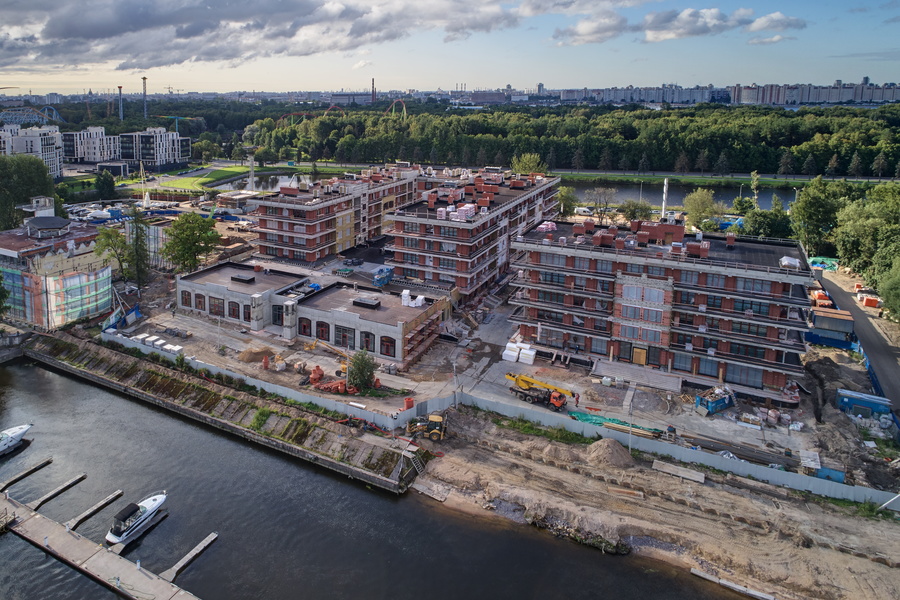 Residents of the buildings will become residents of the St. Petersburg Imperial Maritime Yacht Club, a modern marina from Burevestnik Group with 200 berths for vessels up to 35 meters. Yacht Club marina offers a wide range of services for the owners of yachts and boats and also has a crane yard.
The marina is open both for the residents of the apartments and for other Saint-Petersburg shipowners.
An underground parking lot is being constructed on the territory, 600-meter long quay will be repaired and improved, and a private park of 1,7 ha with walking paths, small architectural forms and fountains will be created.
»But the internal infrastructure of the complex will be available exclusively to the buyers and tenants of «Imperial Yacht Club. It will include a helipad, a wellness center, an indoor 20-meter swimming pool, whirlpools, a sauna complex, rest rooms, a spa and a fitness center.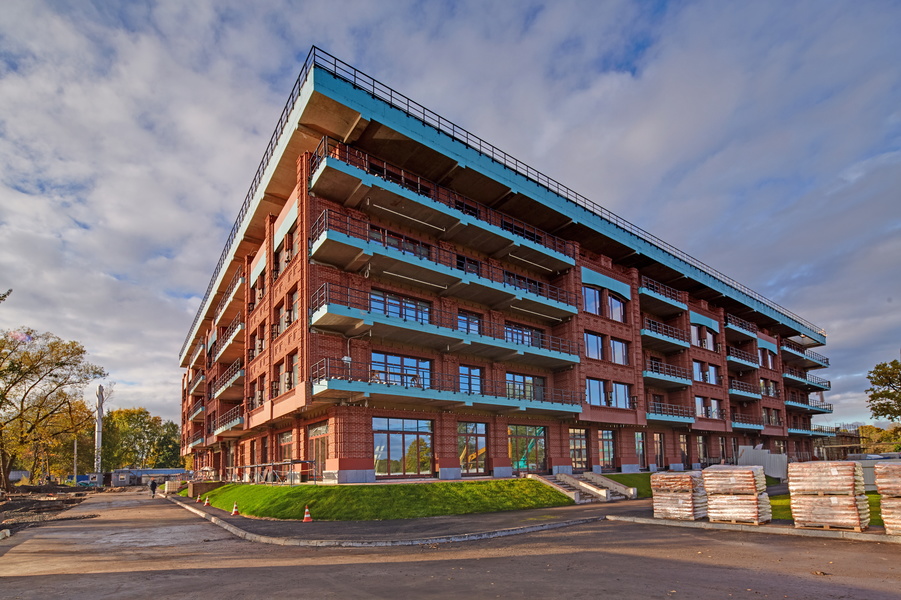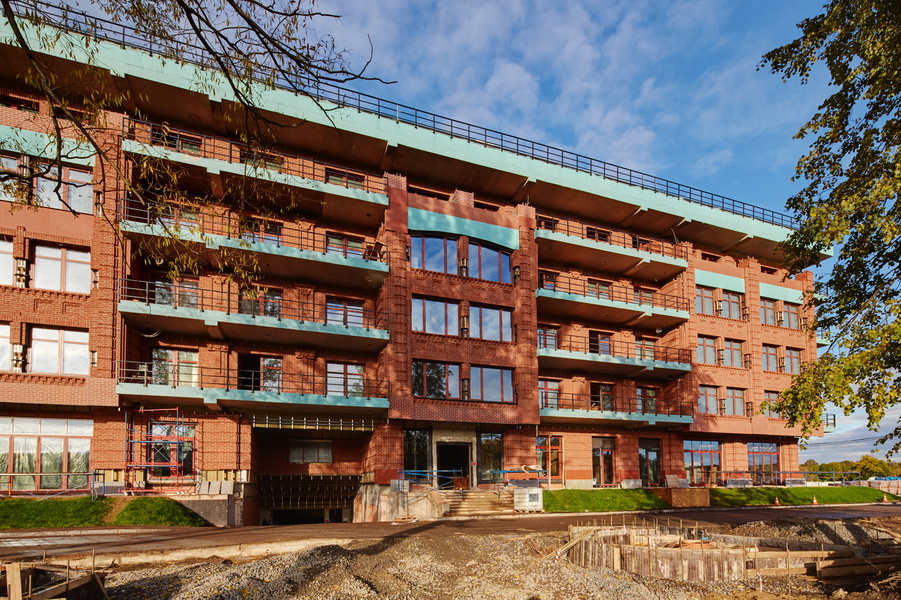 Reconstruction of «Imperial Yacht Club» has been underway since 2015. The investor of the project is the construction company «SPB-Granit», and project financing is provided by Gazprombank.
The second phase of reconstruction will include a major repair of Building No. 3, which will house the Yacht Club reception, a yacht sales salon, rooms for shipowners, a gourmet restaurant, other commercial premises, and apartments for rent.
All works are to be completed in time for the FIFA World Cup which will be held in summer 2018.