The largest racing trimaran, Spindrift 2, was launched yesterday afternoon. We wrote about it a week ago, when it was first presented to the general public.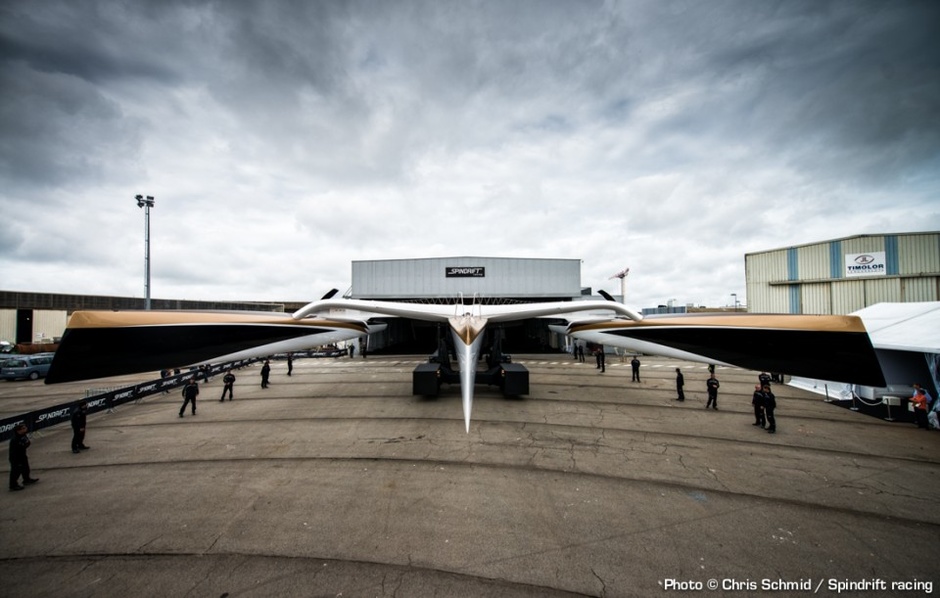 It took seven days to prepare the transport of the 40m 20-ton boat. To raise and lower the Spindrift 2 a crane with lifting capacity of 300 tons was required. Already on the water the 44.6-meter mast was installed.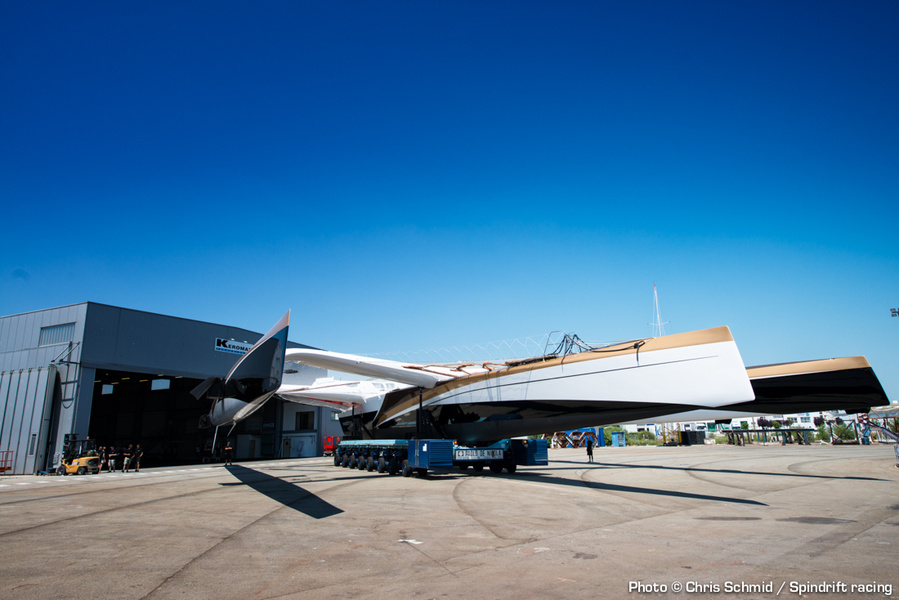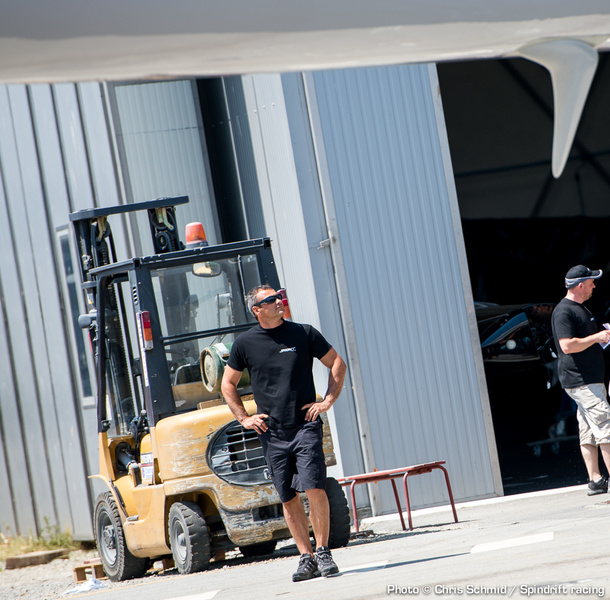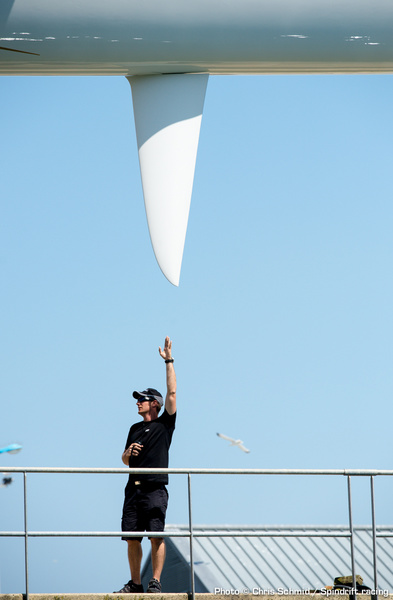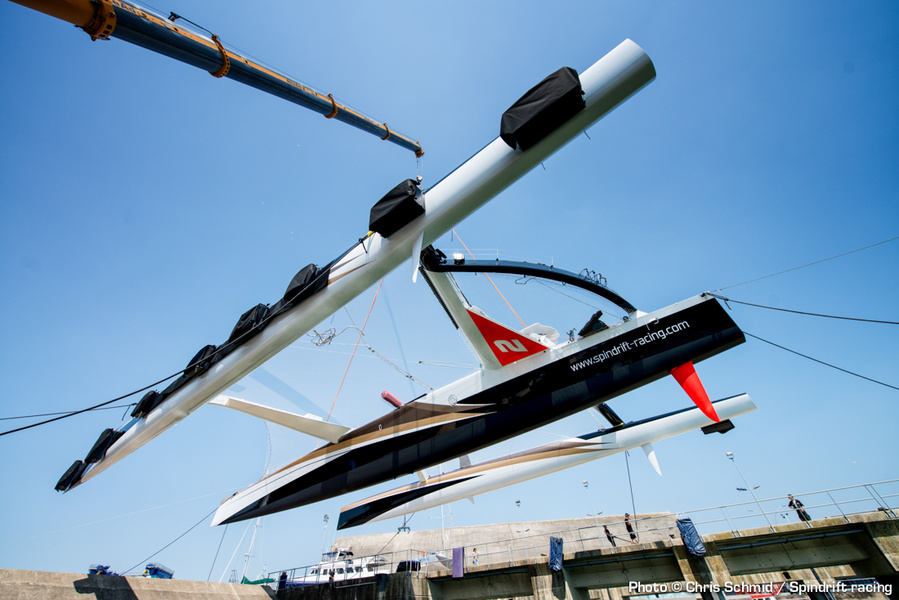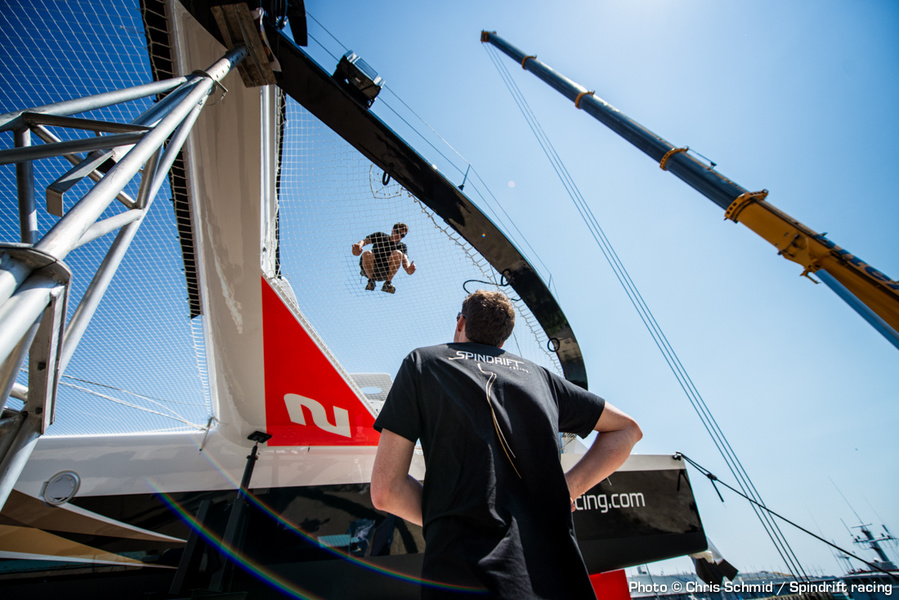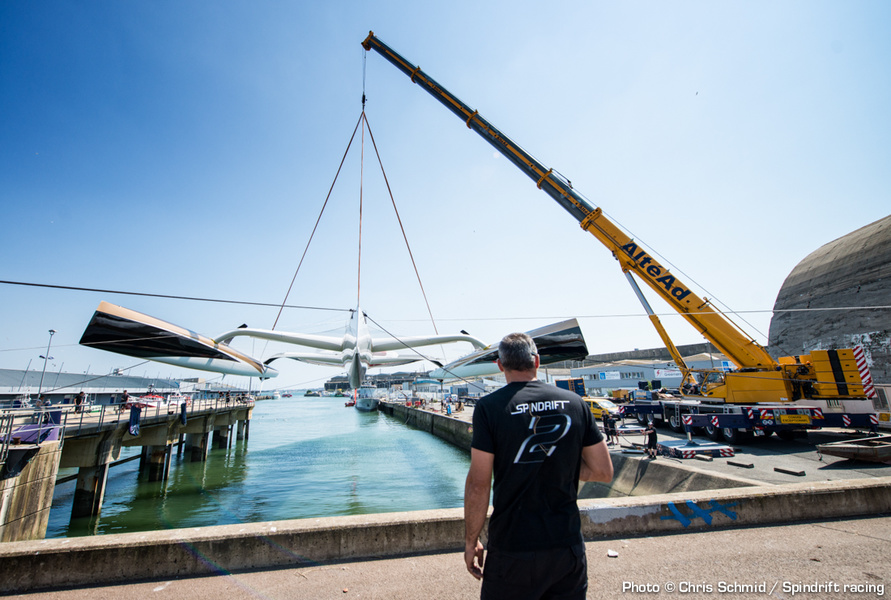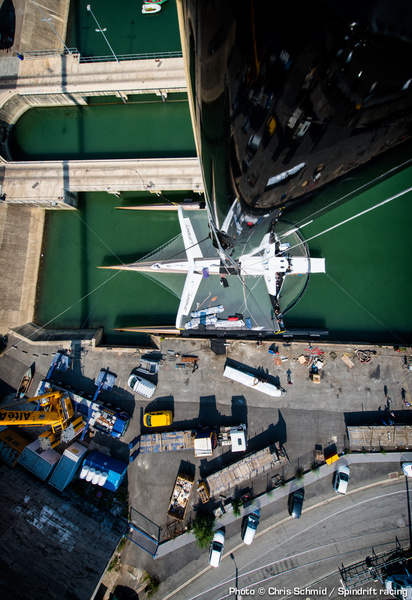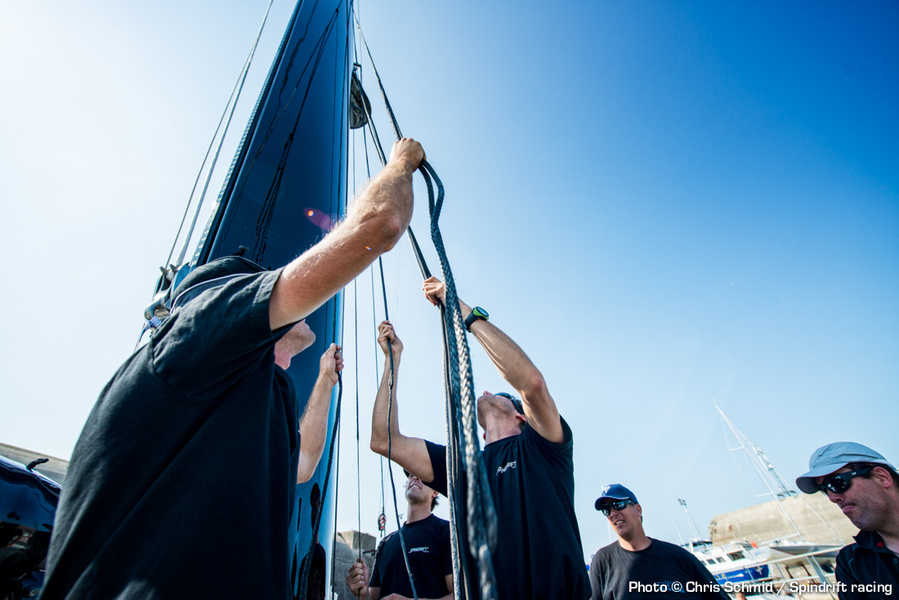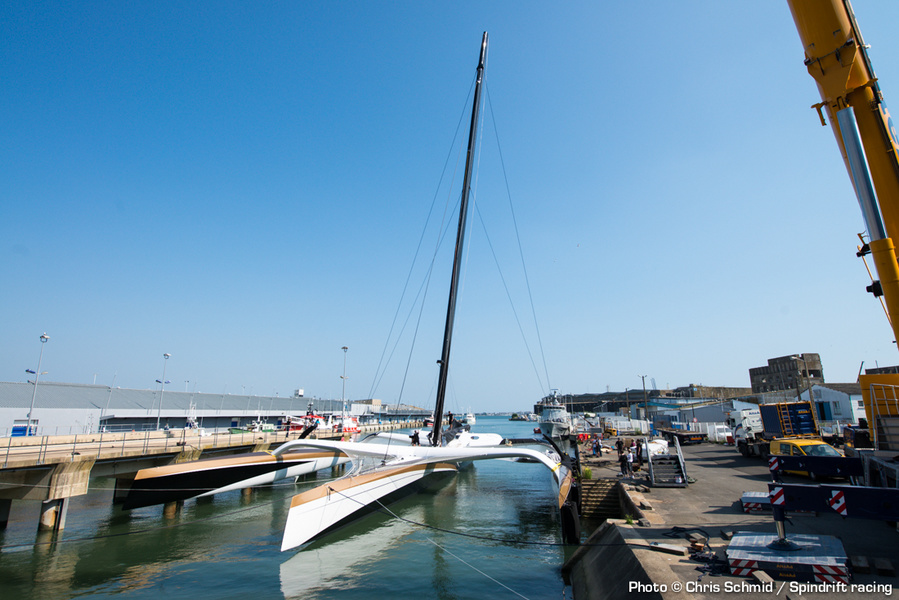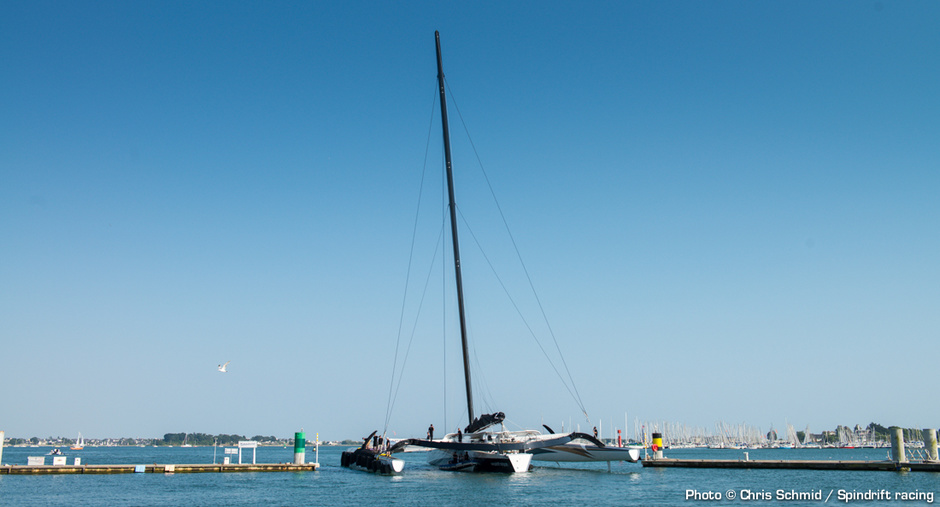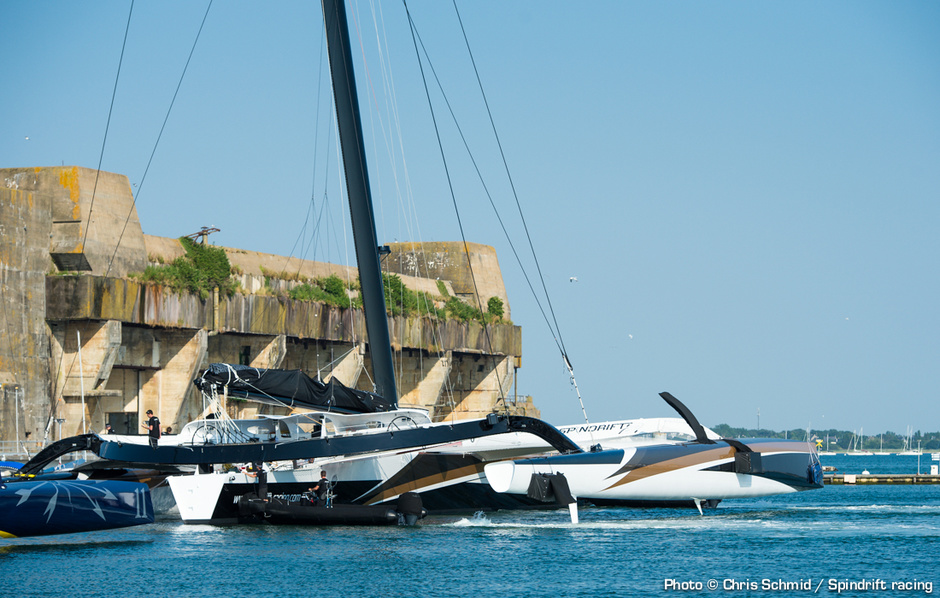 Lowering such a huge object is a delicate job, but there is no need to hesitate either, as the first race is coming up, and the skippers, Ian Guichard and Dona Bertarelli, need to put in a lot of hard work.