Malibu Boats unveiled the new Wakesetter 21 VLX with a Diamond hull shape («diamond») at the London Boat Show in January.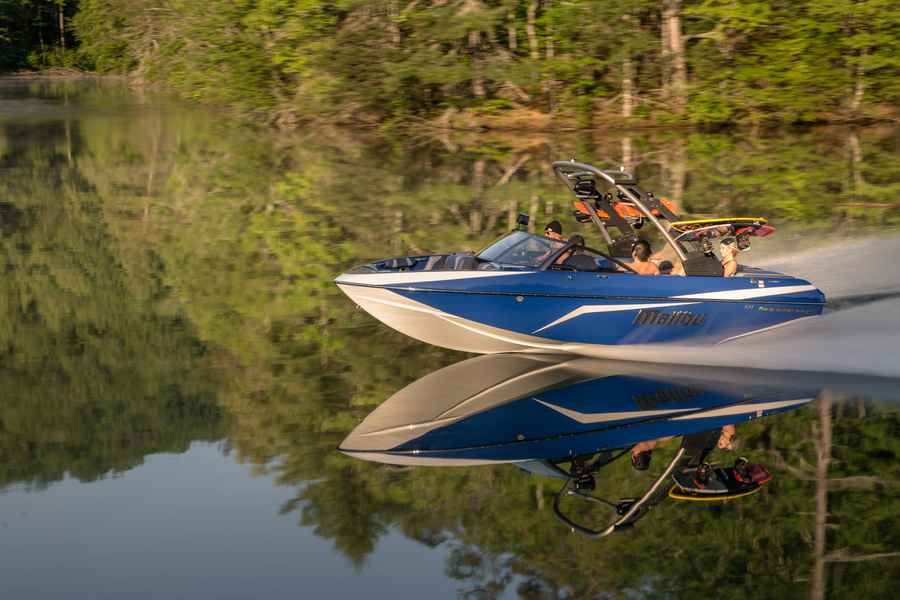 The patented Wake Plus/Diamond Hull makes the Wakesetter a veritable all-rounder for water sports enthusiasts.
At low speeds of up to 35km/h, it can make big waves for wakesurfing and wakeboarding with its Power Wedge II and Surf Gate assistance systems. And at speeds above 40km/h, the Diamond shape allows the boat to almost float through the water, reducing the keel wave for water skiers and mono skiers.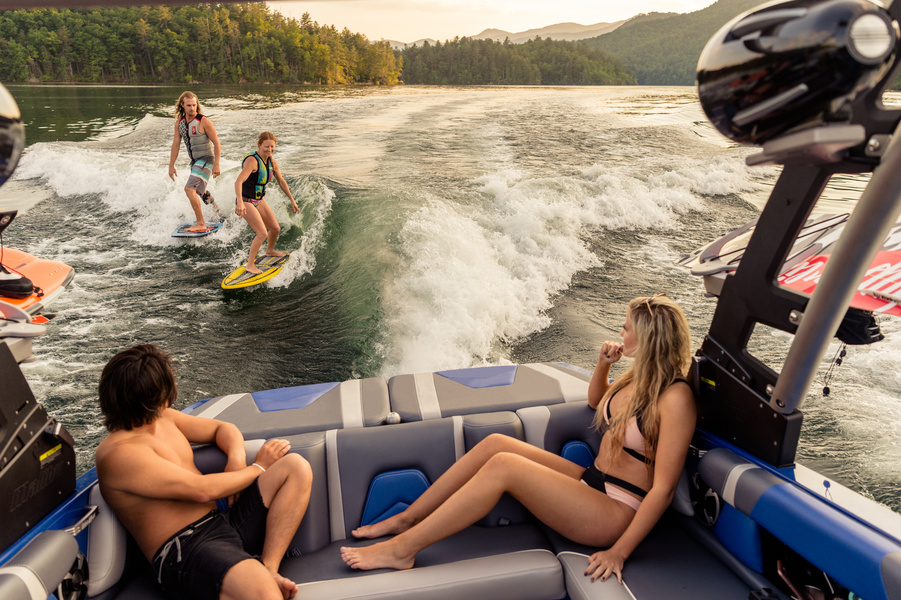 The Wakesetter 21 VLX has a dual touchscreen control panel, something you won't find anywhere else in this class.
The central 12" monitor shows all boat systems, plow position (7 levels) and also the ballast system in percentages.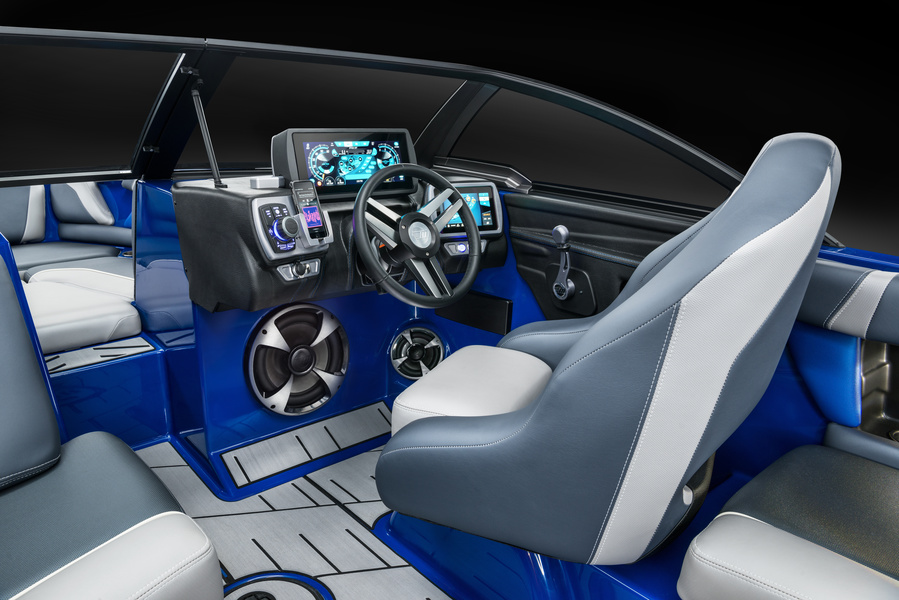 To the right of the steering wheel is a 7-inch display for adjusting the sound system, lights, and navigation.
To the left of the steering wheel is a joystick for quick wave control. Now you can adjust the speed, change the position of the wave, increase its size with a single movement.
Moreover, the properties of the wave can be changed remotely using the SurfBand «SurfBand».
In addition, the rider can increase or decrease the sound of the speakers in the tower directly while riding.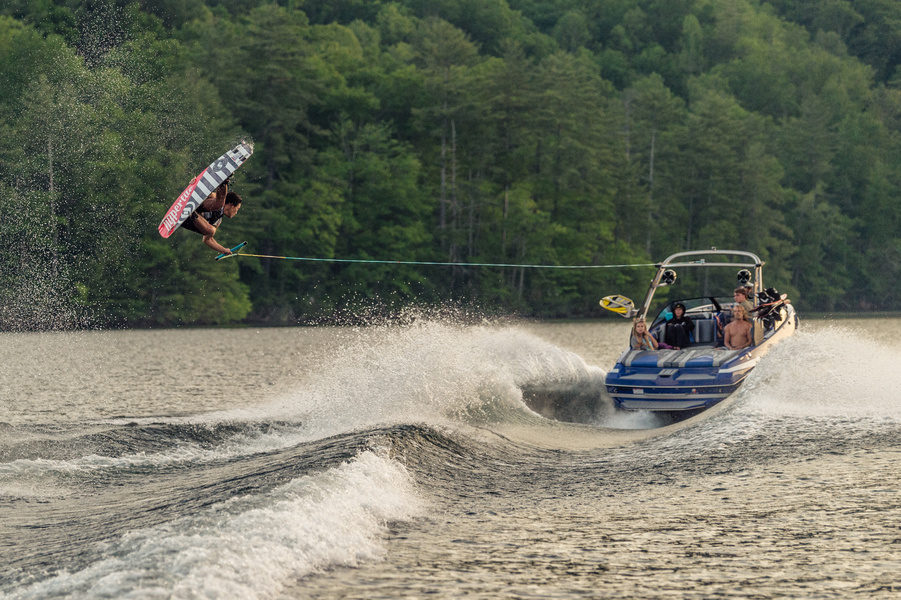 The cockpit audio system consists of 10 speakers and a 12" subwoofer from Wet Sounds System in the original Malibu design.
The 21 VLX is powered by four 6.2-liter Monsoon Series Raptor stationary engines. There is a choice of power outputs from 350 hp to 410 hp.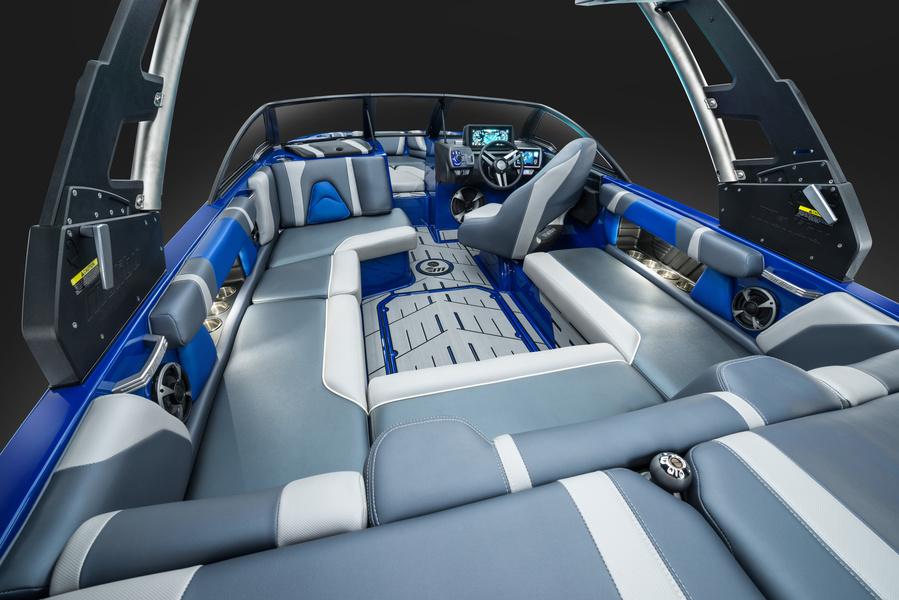 The interior of the boat is designed in the original sporty style by Malibu Boats. The cockpit floor is covered with a non-slip coating by SeaDek and the updated on-board graphics have a wide range of colors. You can design your own boat in the comfort of your own home in the online configurator.