The Finn class was originally developed as an Olympic class to bring out the best single yachtsman. The high-performance dinghies have been successful throughout the seventeen Olympic Games, and we are sure to see them at the eighteenth, in Tokyo. However, the future fate of the class is murky, writes Sailingscuttlebutt.com.
The Olympics in Tokyo in 2020 could be the last for the Finns.
It's about the International Olympic Committee's requirement to ensure an equal number of competitions for men and women. Currently, that balance is skewed towards the men... due to the Finn class, which has no female variation.
In order to somewhat balance the participation of men and women in the Tokyo Olympics, the number of Finns participating in the Olympics has been reduced from 23 to 15. There is no doubt that a real battle will be played out for getting among the lucky winners with an Olympic ticket.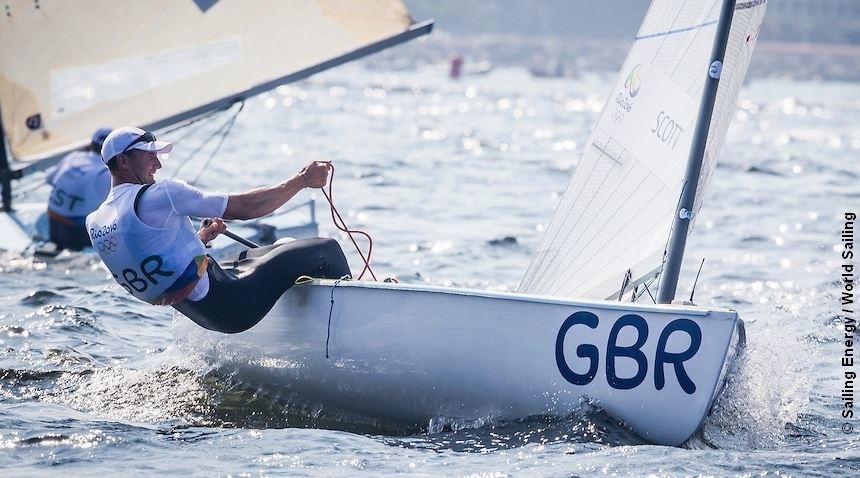 «The return to the class of 2016 Olympic champion Giles Scott, who for some time» rested from Finn aboard Ben Ainslie's AC35 catamaran fighting in the America's Cup, is something of a red rag for other class leaders who will be hoping to challenge him for the championship title. All the more so because in the 18 months since the Rio Olympics, the class has not stood still, new techniques have emerged and the finishers are working on them. For example, today's top athletes need only 8-10 knots of wind for pumping, whereas not so long ago the limit was 10-12 knots.
Whatever the wind speed, Finn requires an athlete to have a very high strength and endurance. This is why Finn remains the men's class.
Another potential threat to Finn's Olympic status is a shift in the emphasis of the Olympic sailing program towards more modern, high-performance boats.
Here, however, the Finn is not yet at odds with the new classes thanks to its renowned seaworthiness: the fleet can take to the water even in strong winds and waves. There were two particularly windy days at the Rio Olympics when the Finn fleet was one of the few allowed on the open sea.