The Nimbus T9 is the first model in the new Tender range, an interpretation of the popular Nova series first introduced in 1991. There will be a total of three models in the range, ranging in length from 8 to 11 metres. All three will feature an innovative air-lubricated redesigned hull with a sharp bow for lightning-fast planing.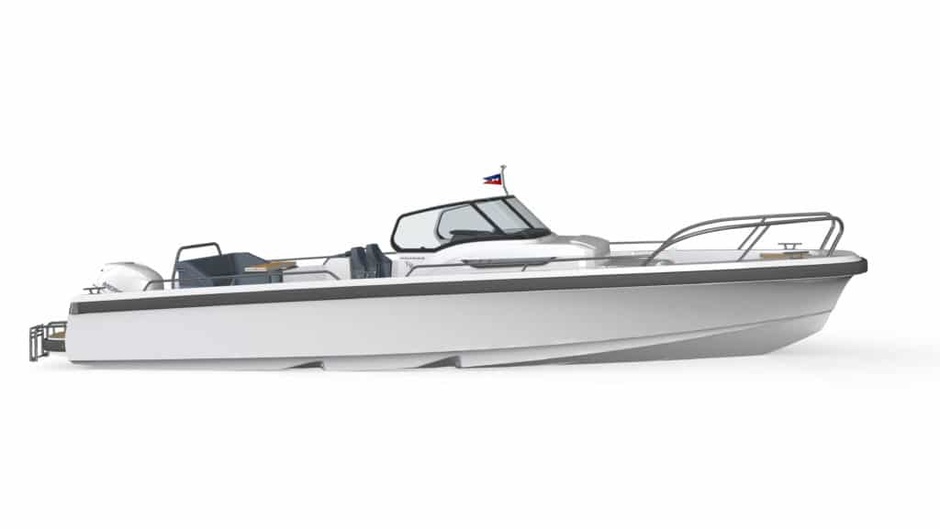 The Nimbus T9 is a true transformer. It can be an open, minimalist powerboat, a boat for fishing or for comfortable weekend cruising.
The deck layout provides for different configurations for specific purposes. Convenient side walkways are provided on both sides. The forward lounge area is enclosed by high guard rails. Here a sofa and a table or a sun bed can be placed.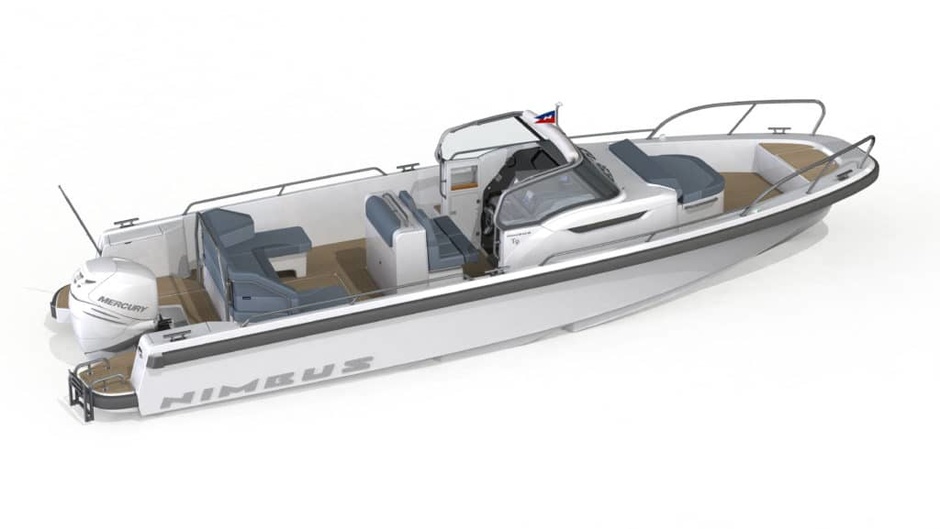 The aft sofa can be straight or U-shaped, with or without a table.
The cockpit can be equipped with a wind bar.
A hardtop version is available for fishing or cruising and various awning options are also available. Below deck there is a caddy cabin with a double bed and a separate galley.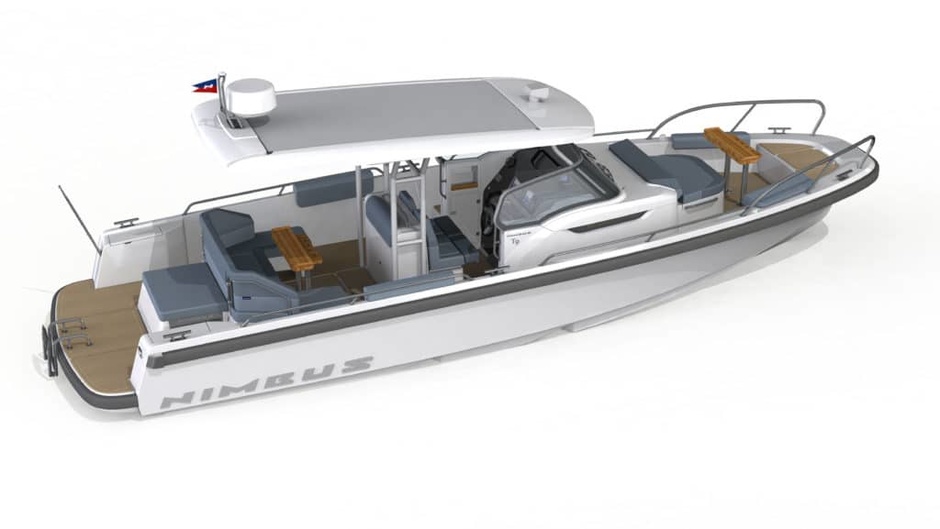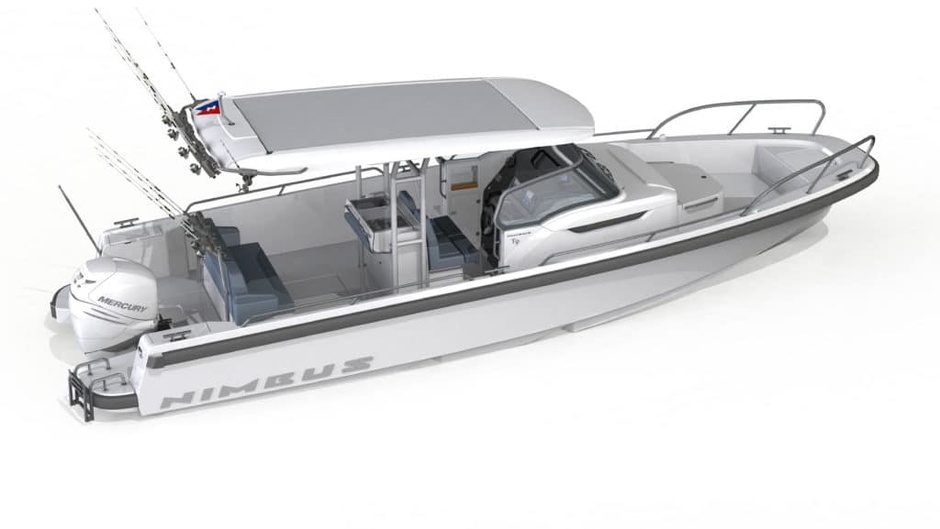 The T9 can be equipped with either outboard or fixed engine and is capable of pushing 40+ knots at a cruising speed of 20-35 knots.
You could see Nimbus T9 in the flesh on March 3 at the Stockholm Boat Show.
Earlier Nimbus showed another model of the updated model range - W9 of Weekender line for short trips in big company. In addition to the Tender and Weekender lines, Nimbus is preparing to release three models of the Commuter line for year-round use.