Monaco-based Dynamiq has unveiled the flagship of its line-up with the 50-metre GTT165.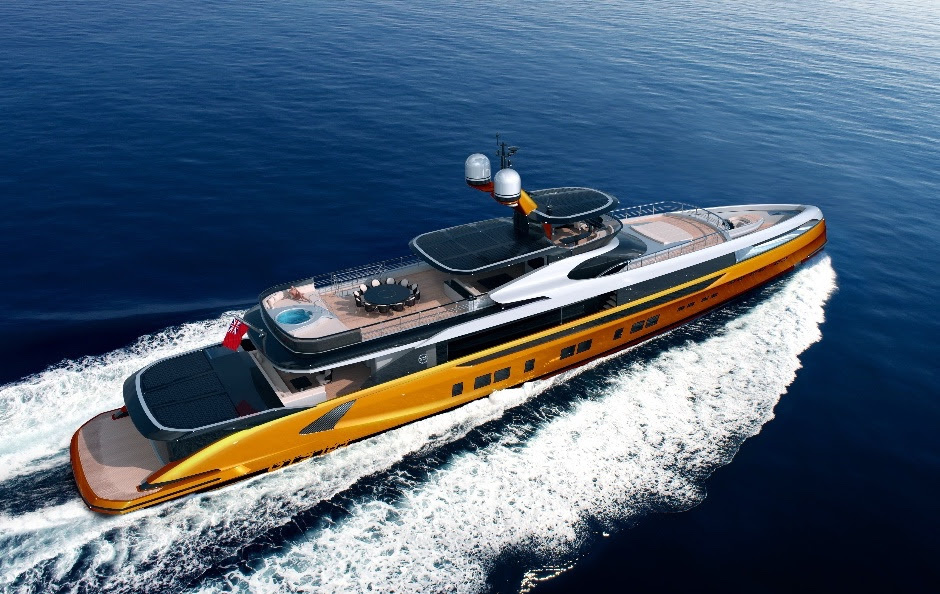 With a round-bilge Fast Displacement hull from Dutch Van Oossanen Naval Architects, built in lightweight aluminum alloy, the GTT165 can reach speeds of up to 20 knots and can cross the Atlantic at 17 knots on a single tank!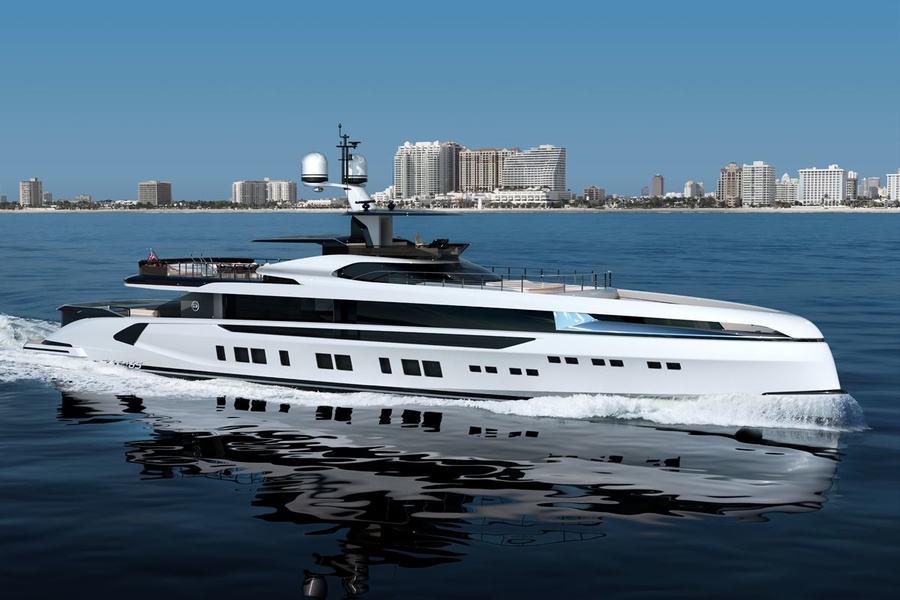 Two wings - a fixed aft Hull Vane (also by Van Oossanen) and a forward T-wing by Naiad Dynamics - lift the hull off the water, reducing hydrodynamic drag and accelerating the boat even further.
With the installation of the more powerful V16 MTU engines instead of the standard V8 MTU engines, the maximum speed increases to 25 knots.
At the most economical mode at 12 knots, both versions of the 165 can travel 4,000 miles without refuelling.
The yacht can be optionally equipped with the latest generation of flexible solar panels, totalling 50 square metres and enjoying total silence and tranquillity at anchor, or sailing for several hours at 5-6 knots with the engines off and no harmful emissions.
The layout provides for 5 or 6 cabins accommodating up to 12 passengers. The transom hides a spacious, fully glazed beach club which can house a spa area or a gymnasium.
However, the main gathering place for guests should be the huge sun deck that extends almost 20 metres beyond the raised wheelhouse.
There is a full dining room for all 12 guests, a bar, a cinema with 75" screen, a Jacuzzi with sun loungers and a large forward seating area with a wide 360 degree view.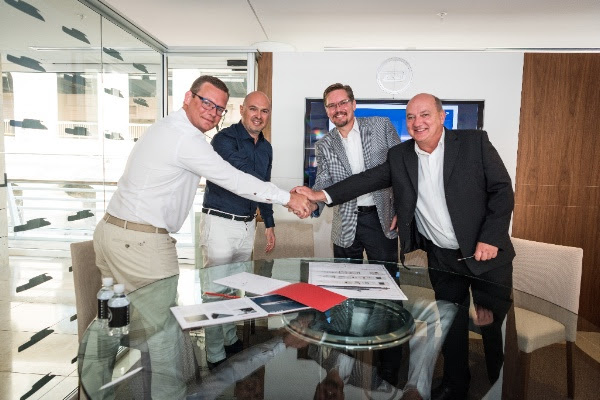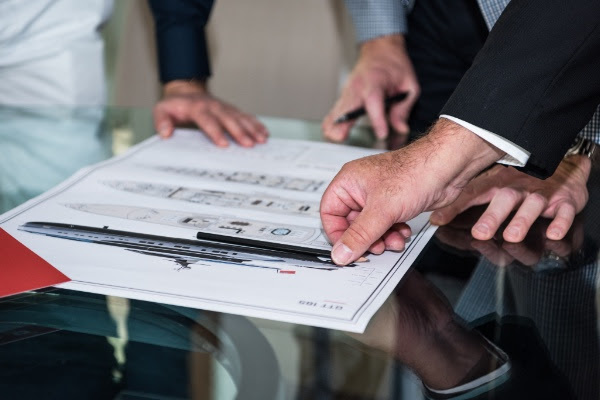 The main advantage of the GTT 165 is its technical features and competitive price, says Sergei Dobroserdov, founder and CEO of Dynamiq:
«GTT 165 is aimed at modern yachtsmen who spend most of their time on deck outdoors and want to be able to quickly cross the Atlantic to enjoy a timeless summer in the Mediterranean and Caribbean in a more practical-sized yacht at a very attractive starting price of €24,400,000».
Construction of the first hull of the Dynamiq GTT 165 will start this year. And by the 2021 season the yacht could be delivered to her owner.