At the Miami Boat ShowCobalt Boats unveiled its new model A36. The boat turned out to be very interesting and aroused a lot of interest among visitors at the show. We are going to tell you what's in it.
The
Cobalt A36
is a crossover boat that combines the handling of a 25ft bowrider with the luxury and space of a larger yacht.
It has been designed for families of all types, from the active to the sedate and relaxed.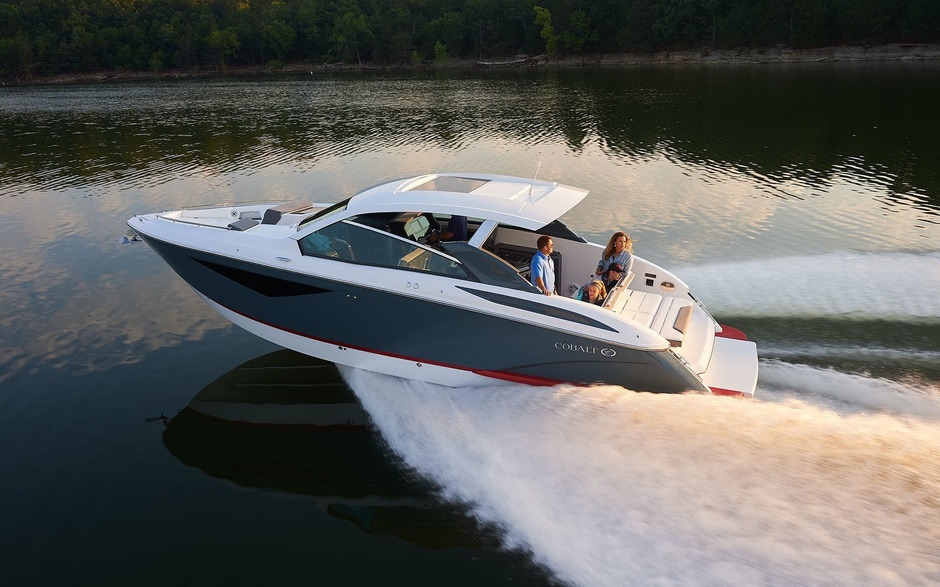 Traditionally a lot of attention was paid to boat performance. It has an extended running surface, which allows enter the planing mode faster with less bow thrust, and enter the turns more precisely. At high speeds, the A36 is very stable and can guarantee a comfortable ride for guests.
The Cobalt A36's hull is not only highly efficient, but also very reliable. It is reinforced with Kevlar and fiberglass stringers and hand-stitched.
The new Cobalt series features a functional hardtop and integrated hydraulic swim platform.
The hardtop features large, slightly recessed side windows and windshield, providing the driver with excellent visibility, and a sliding glass sunroof. Audio speakers are integrated into the rear pillars, effectively illuminated.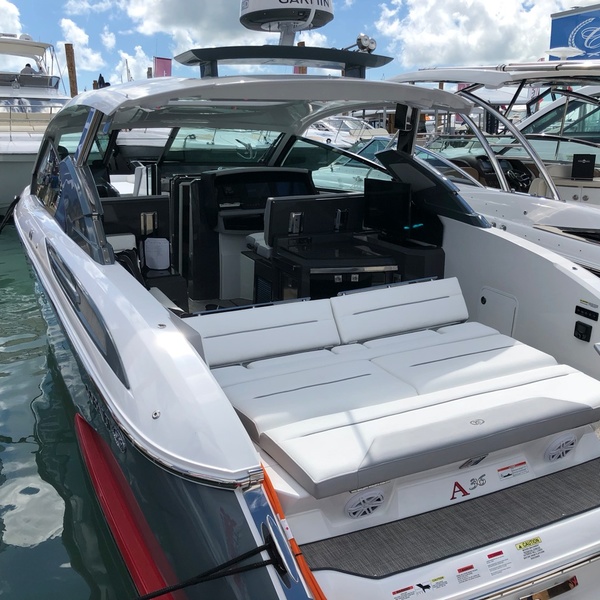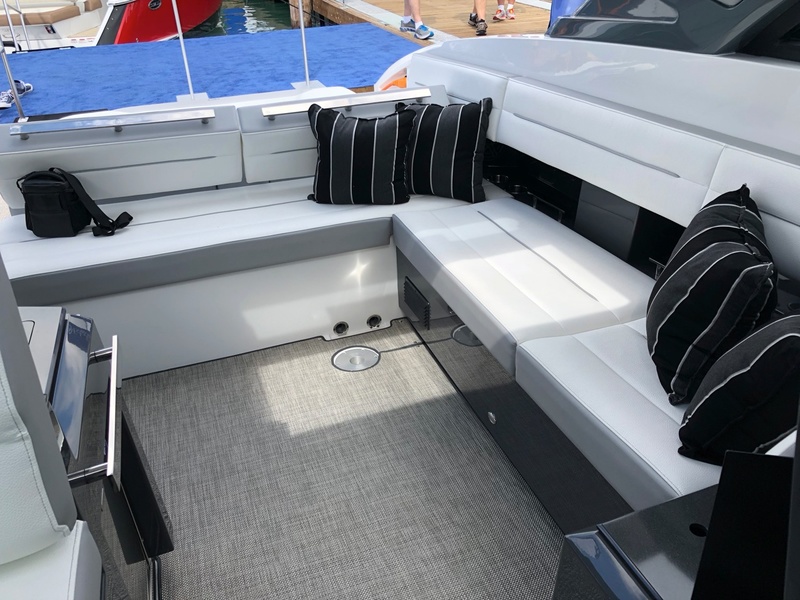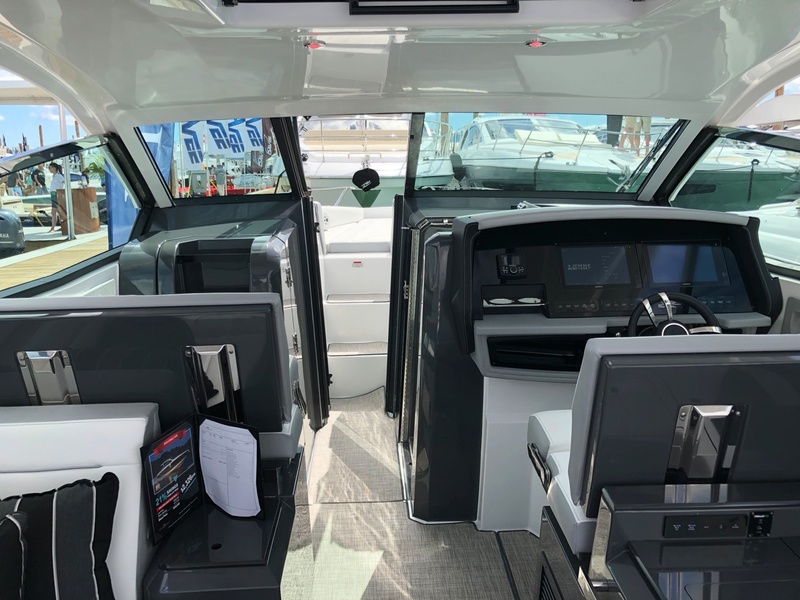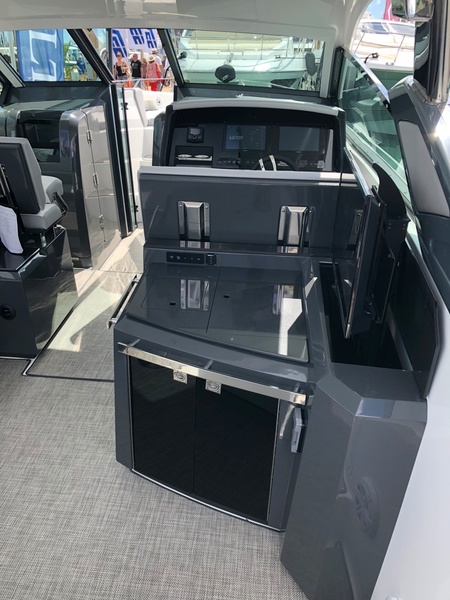 The swim platform can be lowered into the water, enabling easy entry and exit.
Other pluses are the clever layout and superior quality finishes.
Although the boat is positioned as an enclosed cruising boat, she was left «bowrider» bow with a sofa that can accommodate three adults. The cabin and galley have separate entrances. The finish uses stainless steel and hand-stitched vinyl. Standard features include a full range of instruments, dual digital dashboard with dual front monitors and touch buttons, panoramic windows in the stateroom, premium furniture and a multimedia entertainment system with a television that supports an iPod.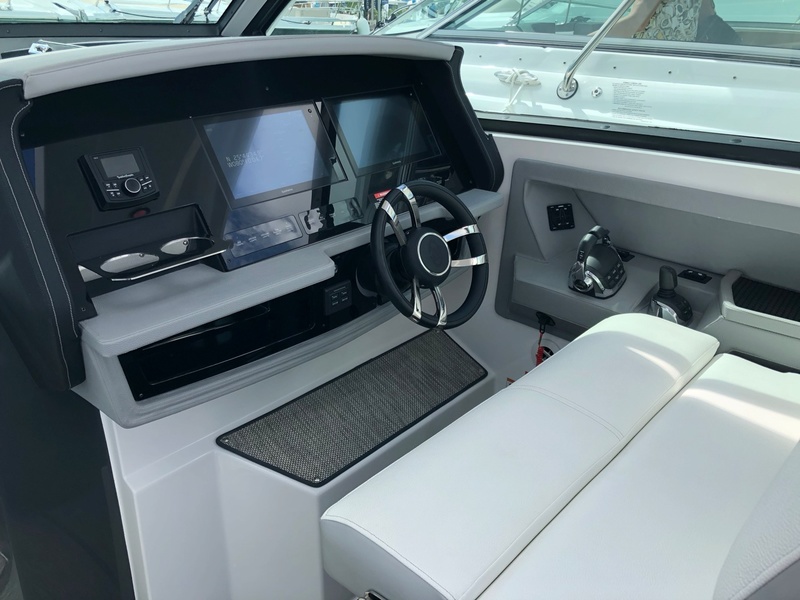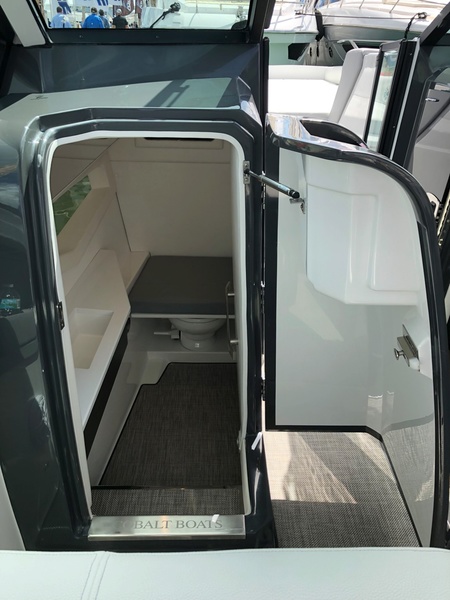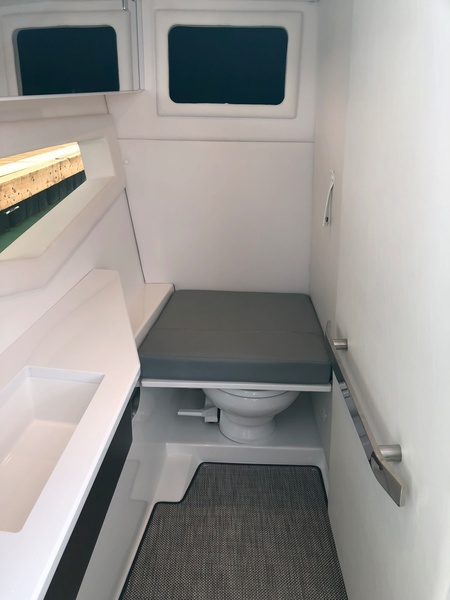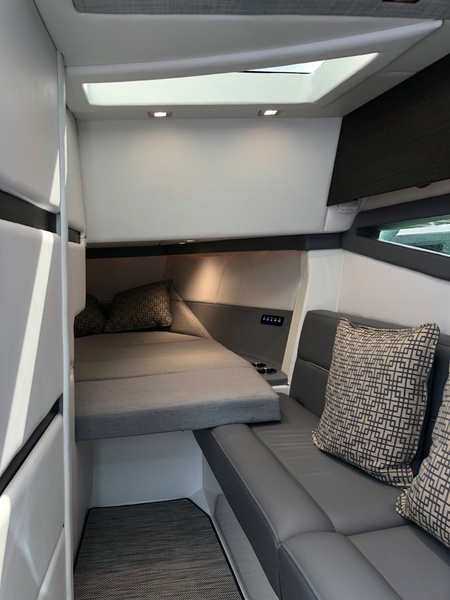 In addition to the wealth of standard equipment, there is a list of some fifty optional extras.
These include air-conditioning, transom shower, cockpit fridge, autopilot, satellite weather system, full boat cover and even a flagpole.
The model, which premiered in February 2018, is already available for Russian buyers at Cobalt Boats dealers. Thus, Burevestnik Group promises to deliver the boat to the owner by March 2019.