One of the hotels on the Greek island of Lefkas offers its visitors an unusual opportunity - to spend a weekend on a luxury yacht at the price of a hotel room. The boat is not in the open water, but in the hotel pool.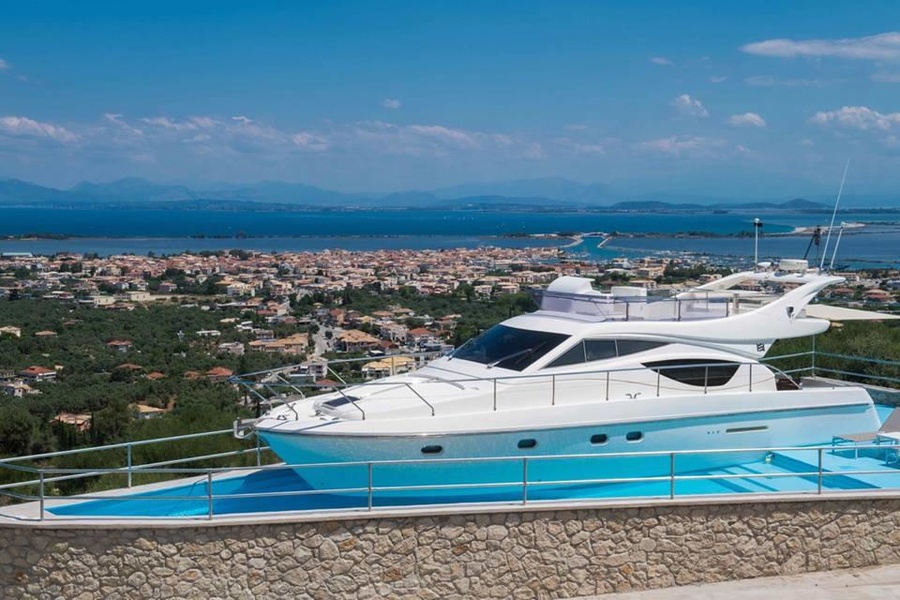 The owner of Silencio Luxury Homes has moved his motor yacht to the hotel and rents it as one of the rooms. For this purpose, he has equipped the sun terrace of the hotel with an additional swimming pool with a special platform for comfortable transfer aboard and back.
Apparently, the boat owner does not use his own boat and decided it was more profitable to rent it out for accommodation than to pay taxes for the boat's mooring at the port.
The hotel is located three kilometers from the center of town on a natural hill, so the yacht has a breathtaking view of Lefkas and the Ionian Sea.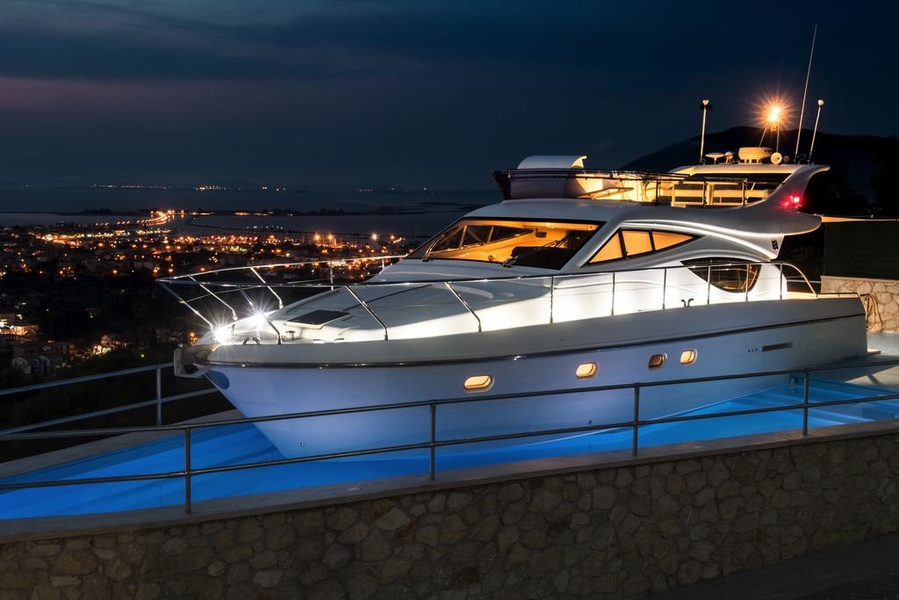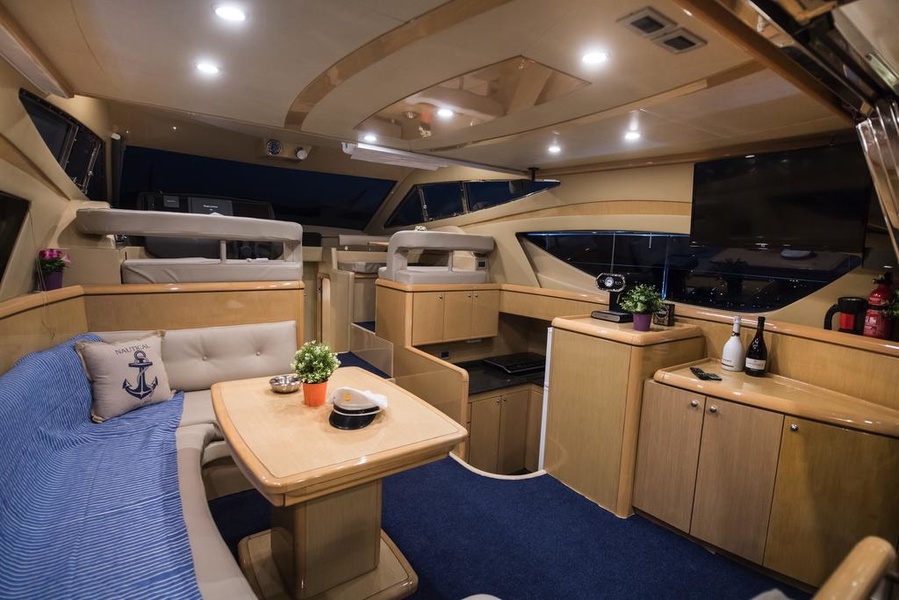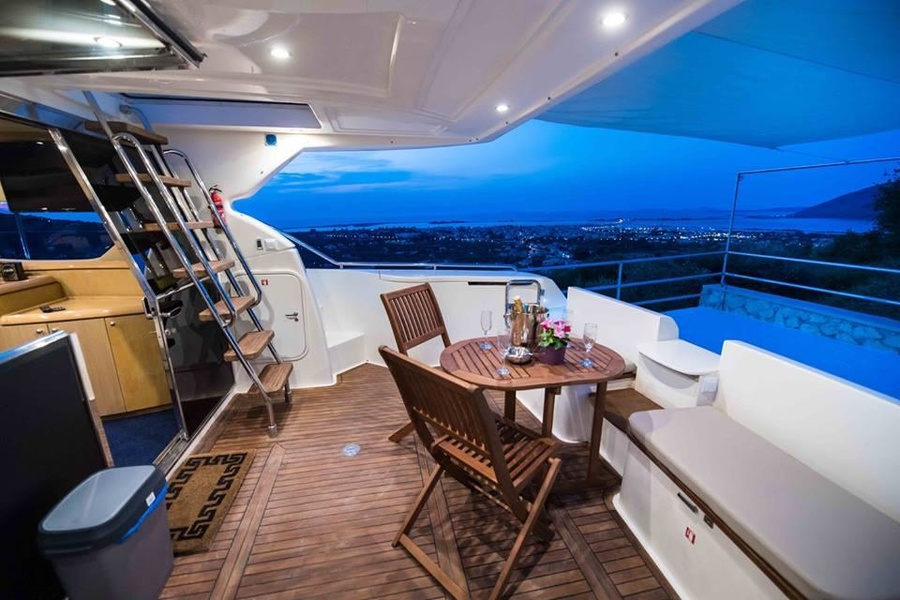 The Flybridge yacht features two cabins, three bathrooms, a galley and two dining areas. And beside the boat are personal loungers and a second swimming pool for swimming.
The cost of such a peculiar yacht vacation, depending on the season, will cost an average of $250 per day.