Spanish designer Josep Rubau has developed the RedShark pedal-powered trimaran for athletes and water lovers.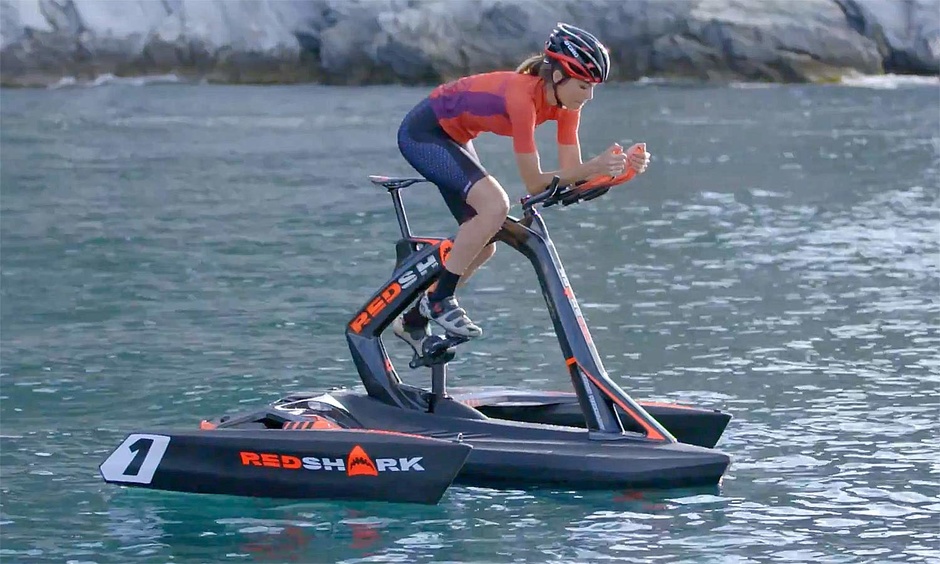 The trimaran comes in three versions.
For those who just want to have fun on the water, the cheapest version Fun will do. The Adventure version is equipped with several duffel bags and a waterproof «luggage carrier» to store equipment that may be needed during longer rafting trips on a river, lake or along the shoreline (in calm seas).
The Sport version is positioned as the fastest of the three and is designed for professional athletes who wish to diversify their training.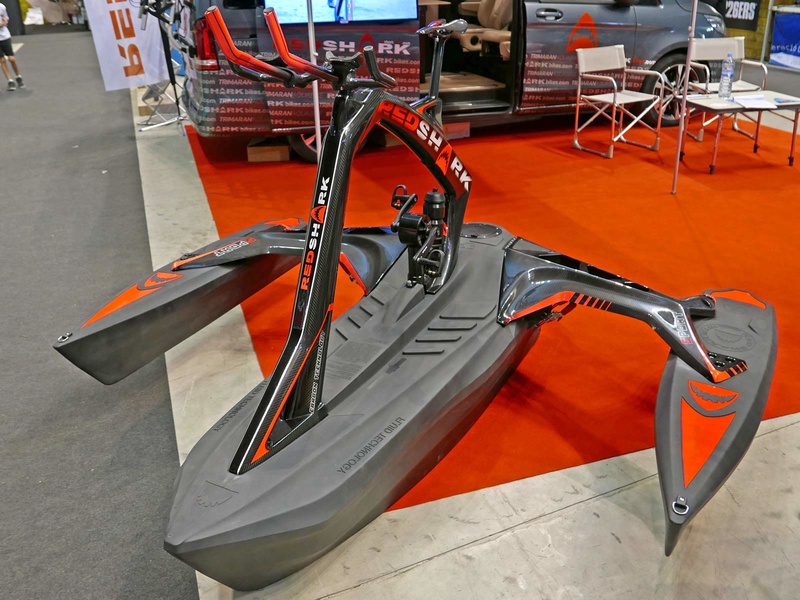 The structural elements of the trimarans - bridges connecting the hulls, bike frame - are made of carbon, while the pontoon hulls themselves are made of stronger ABS plastic capable of withstanding a run aground landing.
In all three versions, the rudder blade is retractable, the driveshaft is impervious to salt water, and all bolts and nuts are stainless steel.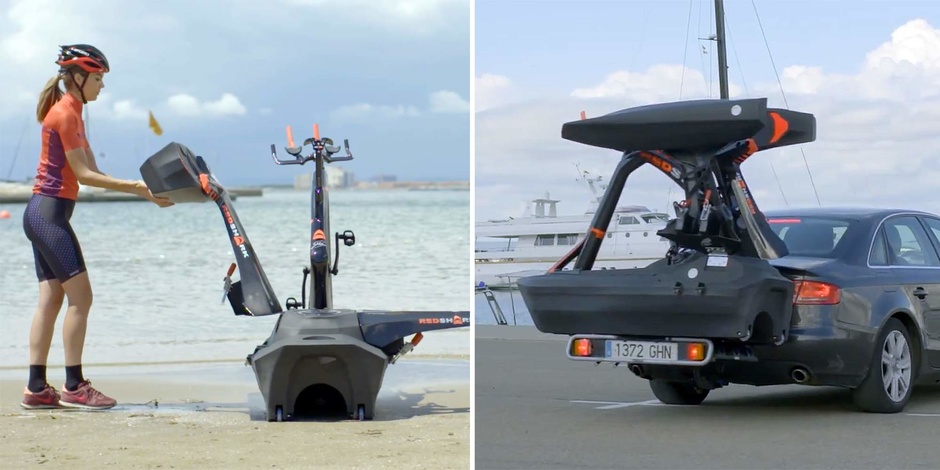 Thanks to the folding design, the trimarans can be transported by car using a regular bike mount.
RedShark prices start from €4995 for the Fun version to €9995 for the Sport version.