Last weekend the Portuguese Riviera was an unforgettable holiday for sailing enthusiasts and holidaymakers in Cascais, on the outskirts of Lisbon.
The 4th round of the Extreme Sailing Series was held in excellent wind conditions that enabled one of the teams, SAP Extreme, to set a new speed record of nearly 38 knots!
The previous record was set by the Red Bull team in Sydney in 2016 at 36 knots.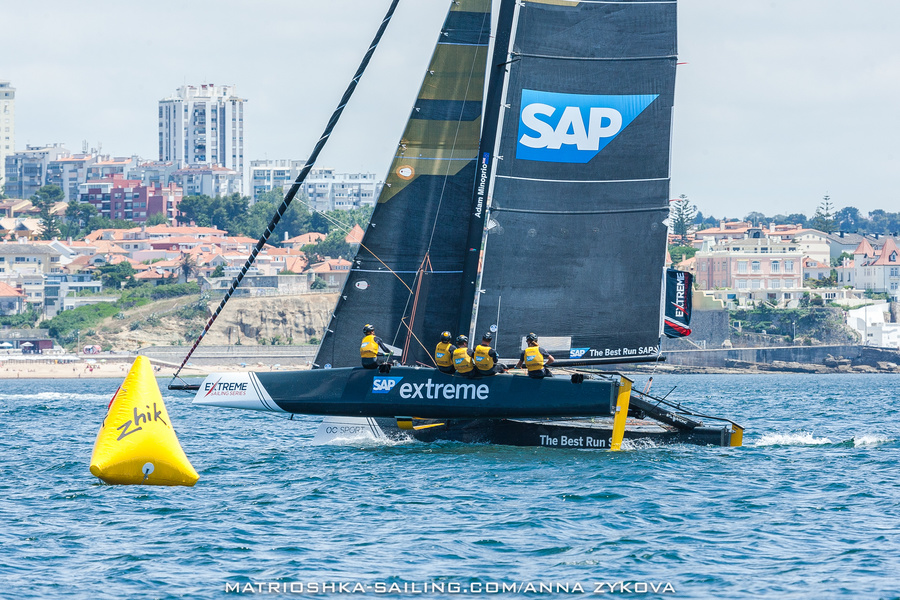 The race village was located in the Cascais marina with a picturesque view of the coast with beaches, allowing everyone to be in the thick of it. With a good camera, one did not have to go out to sea and got a great shot right from the beach.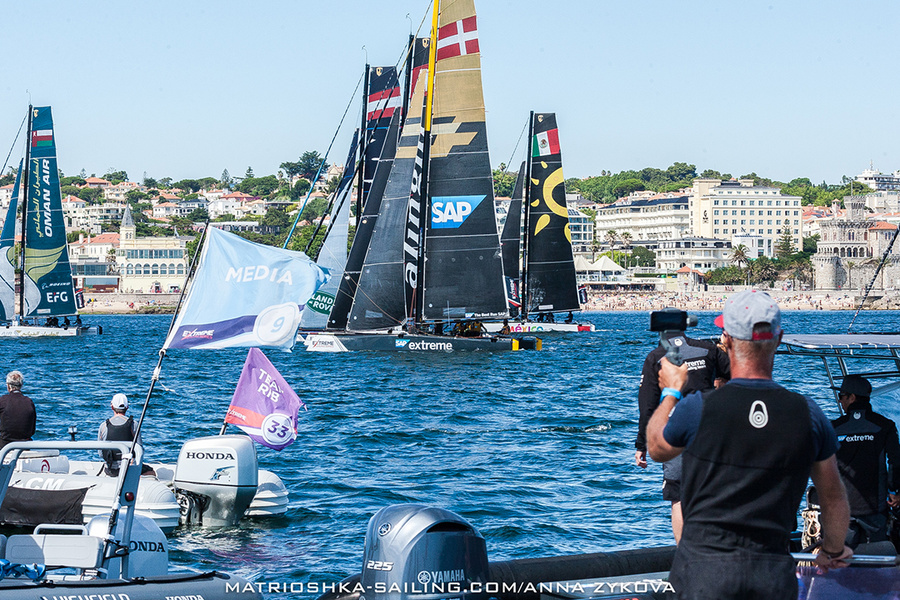 For the Portuguese, the series was particularly meaningful as one of the already established competitors , Luis Brito, invited young sailors from Portugal to come on board. The boys couldn't really do much for themselves as the GC32s proved to be a challenge after Lasers, but it was a great chance for them to take part in such an event and make a name for themselves in the sailing world.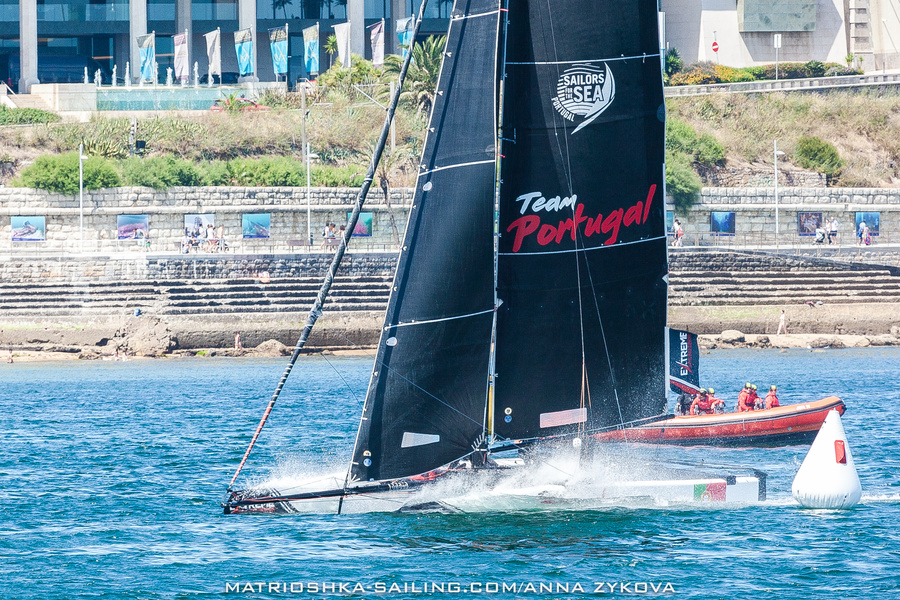 To the delight of the sailing enthusiasts, despite consistently strong winds above 15 and sometimes 20 knots, the organizers did not cancel boarding of the guests. I would like to note that in the past, such things happened regularly, and many were left without «extreme».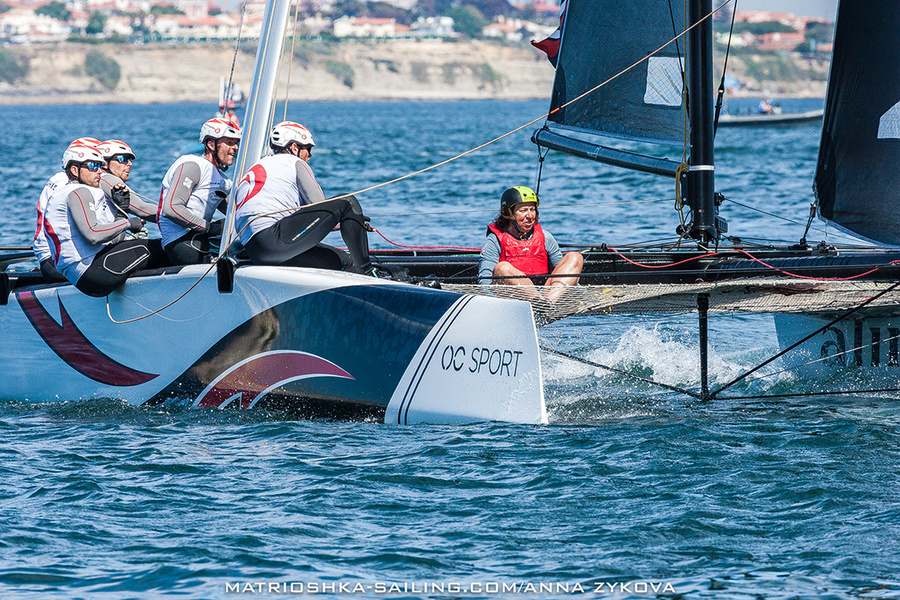 In addition to «large» catamarans, Extreme also hosts the Flying Phantom Series competition in the class of the same name.
This is a small super-light and technologically advanced catamaran on foils for two competitors on a trapeze.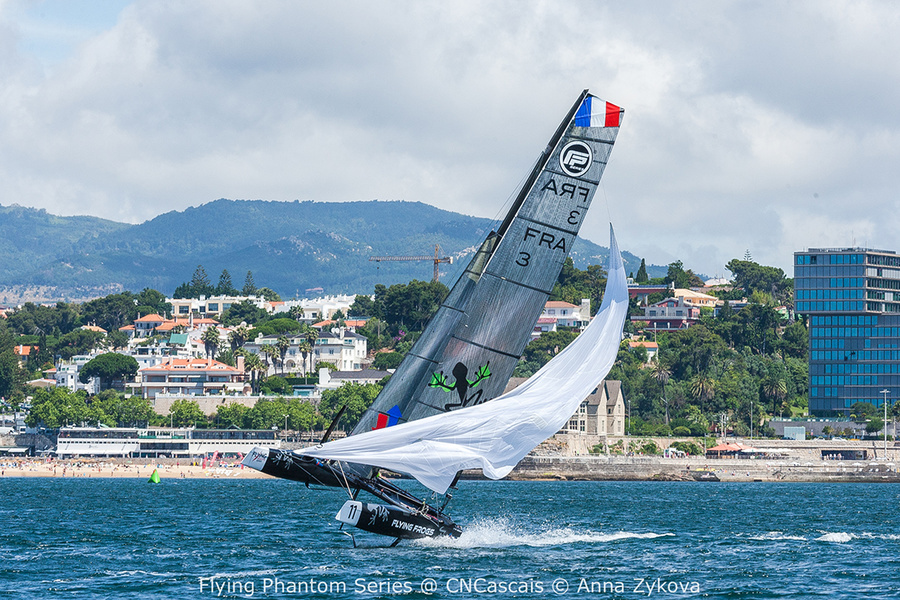 The French dominate here with four teams out of seven. Trying to beat them were not quite sailing nations such as the Czechs and Germans, as well as the Portuguese, who boast a team in this class as well. Unfortunately, they didn't manage a podium spot, but they fought so desperately that they made flips or went for false starts several times. Of course, this affected the results!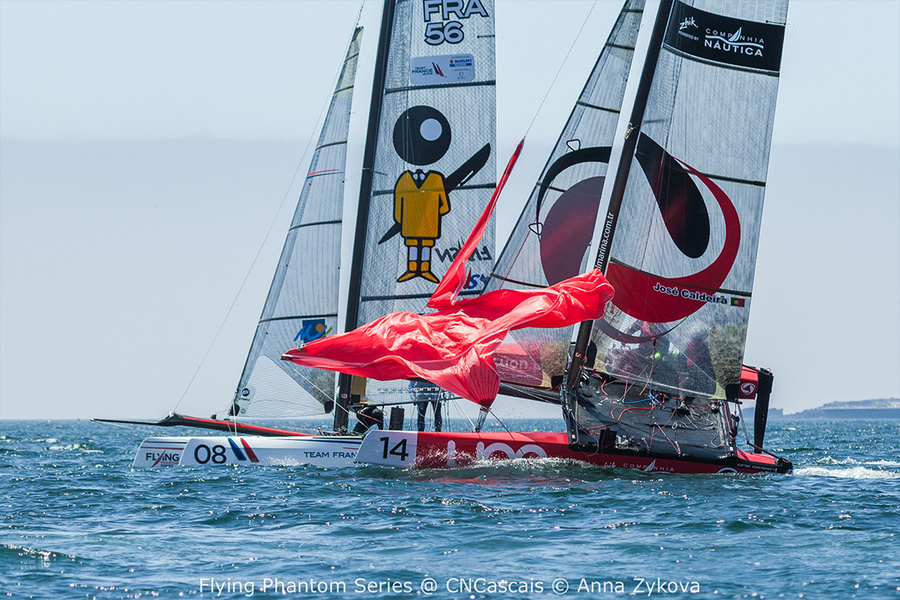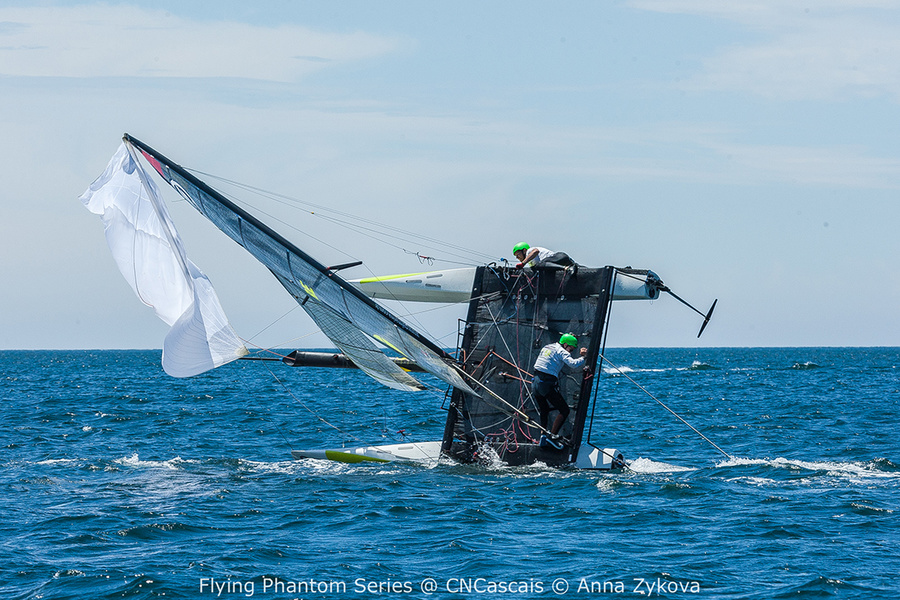 At the end of the Cascais event Swiss team Alinghi won, skipper Arnaud Psarofagis. Second place went to their main rivals SAP Extreme with Adam Minoprio at the helm, while in third place on the podium were the Britons from Lee McMillan's INEOS Rebels UK.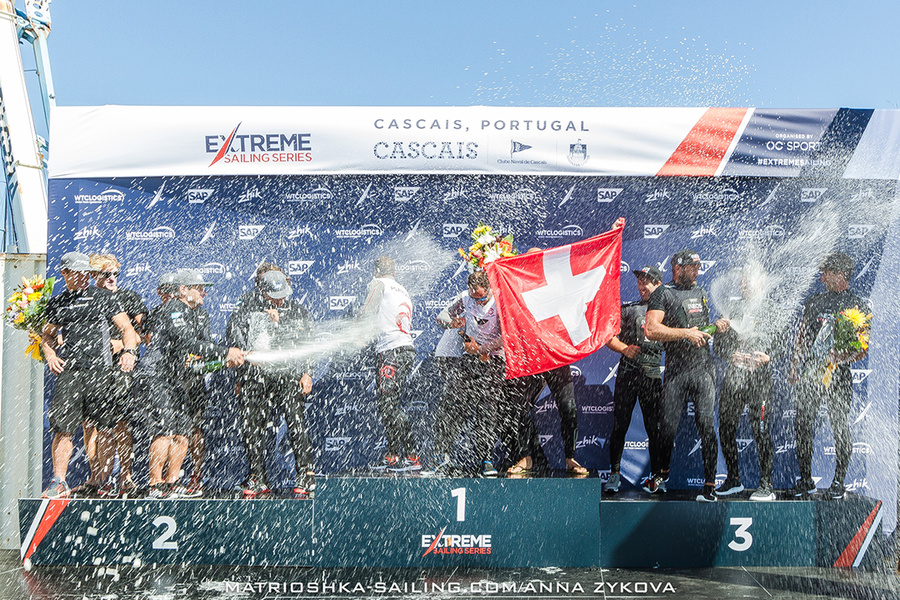 At the end of 4 stages of the season the teams are in the following order:
1. Alinghi (SUI) 45 points
2. SAP Extreme Sailing Team (DEN) 44 pts.
3. Oman Air (OMA) 41 pts.
4. INEOS Rebels UK (GBR) 37 pts
5. Red Bull Sailing Team (AUT) 33 pts.
6. Team México (MEX) 27 pts
7. NZ Extreme Sailing Team (NZL) 7 pts