Norwegian designer Kurt Strand has unveiled a concept for an exploration yacht of impressive proportions. The 122m AuroraBorealis rises six stories above the water and boasts a huge 400 square meter master suite with an outdoor Jacuzzi, gym, spa, office, library and wine cellar.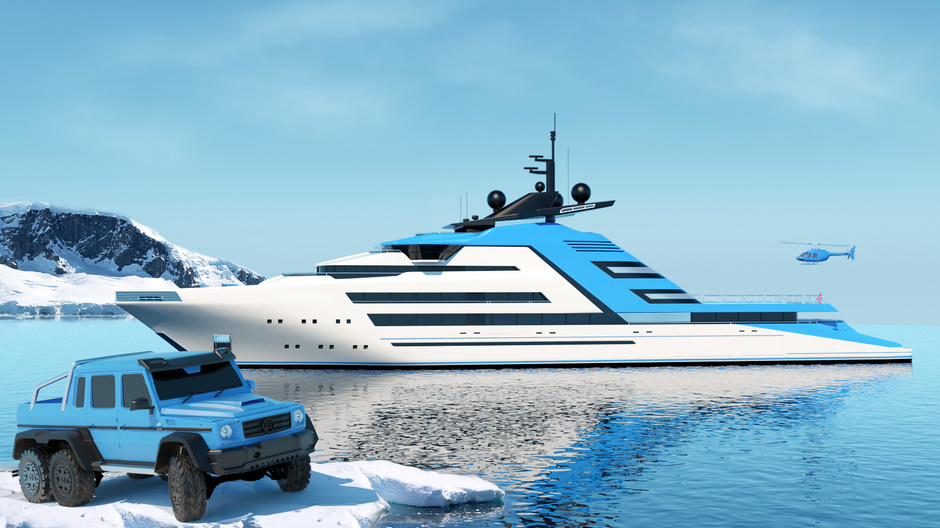 Altogether there are ten cabins for 20 passengers. Of the ten, eight are VIP cabins measuring 100 square meters each.
On the aft deck, behind the pool with a retractable glass bottom, there is a spacious helipad.
The helicopter hangar can accommodate two helicopters and the flying club with bar.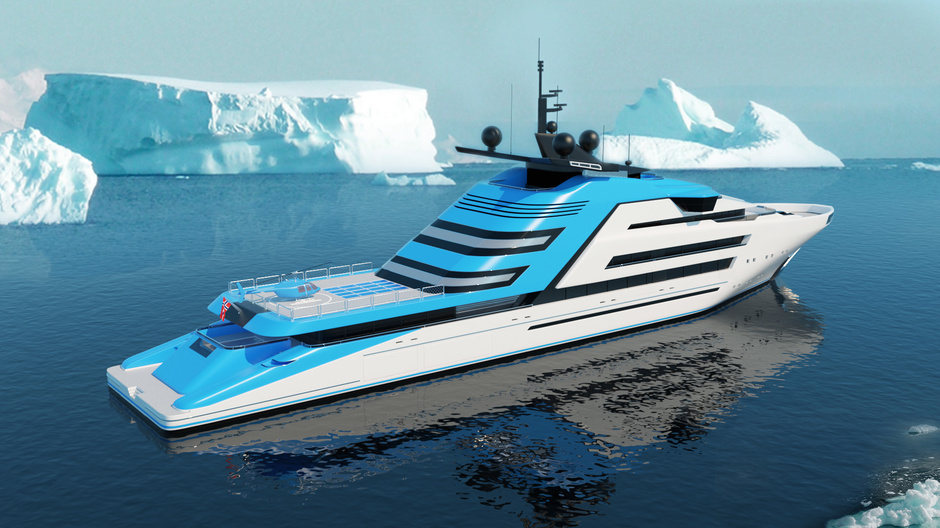 A submarine can be parked on the lower deck in the drive-in garage.
Four hull hinges open the hull to provide access to the tenders. The main tender is 13.7m long and can be launched through a hinged hull gate.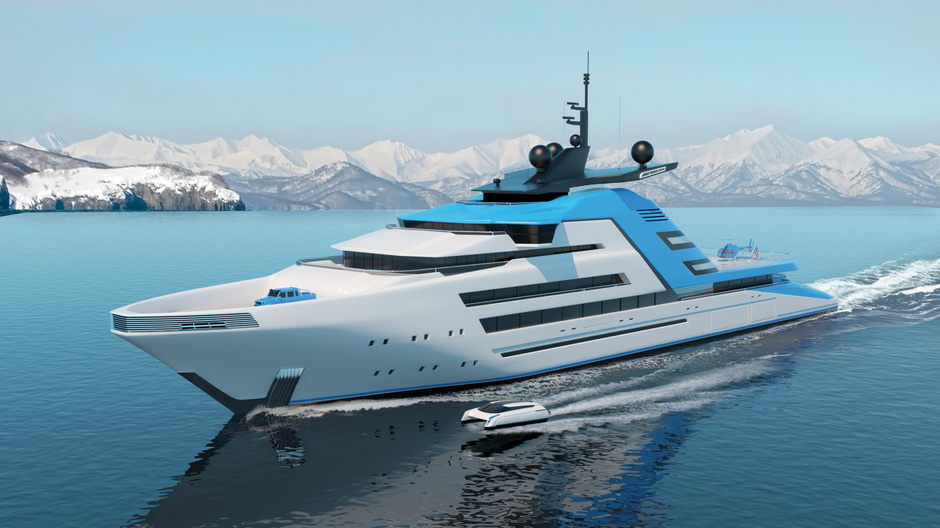 Three azipods powered by hydrogen fuel cell generators are used as the propulsion system (but diesel-powered generators are available as backups).