Five yachts caught fire in the British town of Ramsgate marina last Friday, resulting in one of them sinking and four being damaged by fire.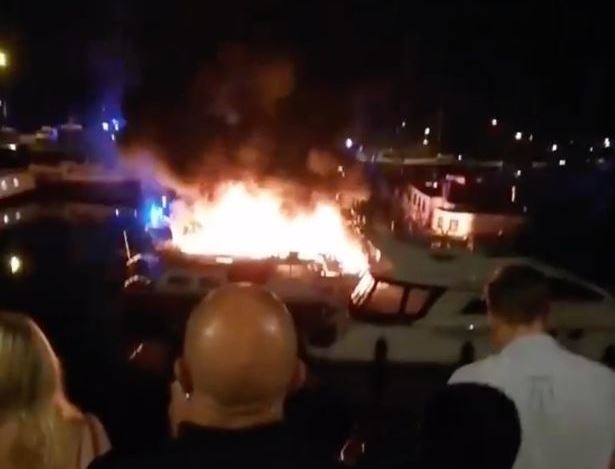 The fire broke out at 1 a.m. on one of the moored yachts.
The owner of the boat, who was on board at the time, managed to jump into the water a few minutes before it exploded.
The fire was filmed by eyewitnesses at a nearby party.

The explosion caused the fire to spread to a nearby vessel. By the time of the rescue service's arrival, both yachts were on fire. About twenty firefighters fought the blaze, but it took them only two hours to bring the flames under control.
The first yacht could not be saved and went down. The second boat was badly damaged and overturned. Three nearby boats were also damaged by the fire.
The boat caught fire in the middle of the night, but there were no casualties. However, a woman, who was on board one of the yachts, suffered smoke inhalation and required medical attention. Local police are now investigating the cause of the fire.
Earlier this year a major fire in Malta destroyed 19 luxury yachts, and a week later two more boats in Australia and Spain were almost completely burnt out .