A unique race Fastnet has come to an end, and it was won not by a large boat manned by professional yachtsmen, but by a 33-foot Day and Night boat with a father and son on board. « Just» beat out over 300 boats of various calibres.
They were also the first in the 88-year history of the regatta to do so - before them, a crew of two had never won at Fastnet!
Surgeon Pascal Loyson is 53 years old and his son Alexis is 29 years old and has been competing in the Figaro class for the past 8 years. The 611-mile race took them 3 days, 18 hours 29 minutes and 57 seconds, and they beat their closest rival (also French, by the way) by 33 minutes and 17 seconds on corrected time.
The conditions were not ideal for the small crew - it took quite a long time to sail under the spinnaker, and it's not easy when there are only two people on board. Alexis said that a good boat, a well-coordinated team and the right tactics were the key to their success. JPK 1010 has shown to be a really good boat for this race. Five of the eleven boats that came in first on IRC were JPK 1010. And being a Frenchman turned out to be pretty good too! They've had a lot of luck, with the French yachtsmen taking five of the first places. In addition, they owned 12 (!) of the first 15 boats.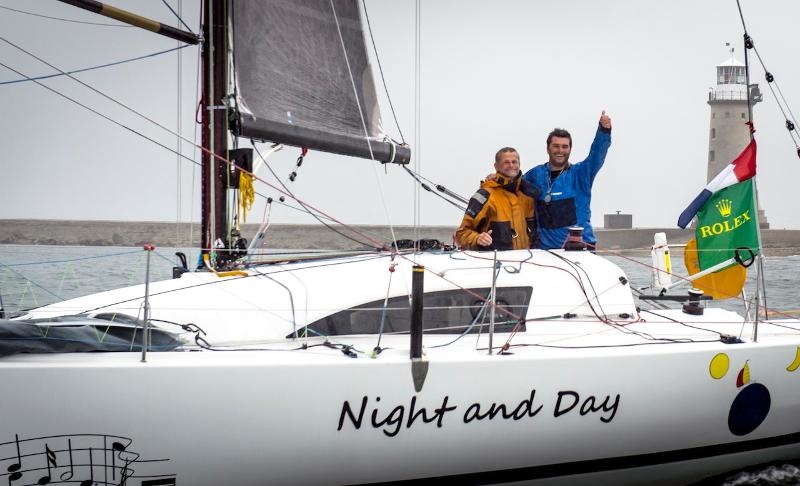 The only "unhappy" about the family crew was that they never got to see the Fastnet Rock. The last time they participated in the race was in 2005.
« Every time we pass Fastnet, there's fog. I'm not sure it exists anymore! » ," Alex grumbles.