The Russian sailing team took first place in the fleet racing at the fourth regatta of the RC44 Championship Tour 2013 cycle. For the first time since entering the class in 2010 «Synergy» became the first in this format.
The race took place from 2 to 6 October in Cascais, which is famous for its interesting sailing conditions.

«The conditions here are pretty extreme, and they're uplifting," said «co-owner and helmsman» Synergy Leonid Lebedev. - When everything is quiet, it's boring, it kills all the excitement and interest».
The Atlantic Ocean was not sparing in the varied conditions and added to the excitement for the sailors with wind speeds varying from 6-8 knots to 20, and at times two-meter waves were picked up.

The first part of the races started on Wednesday, October 2, with match races. « Synergy» retained third place in the overall standings with four wins: against British Peninsula Petroleum and Aegir, American Ironbound and Portuguese Team Cascais - Aleph .«Synergy» has 16 wins to its credit this season. They are one point ahead of the Russian crew Katusha in the overall standings. The leader of the match race is British Team Aqua.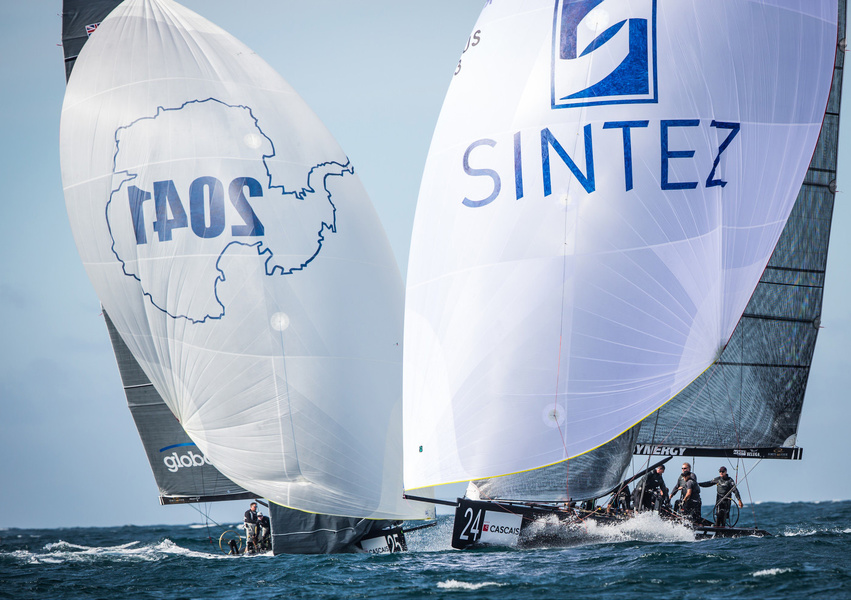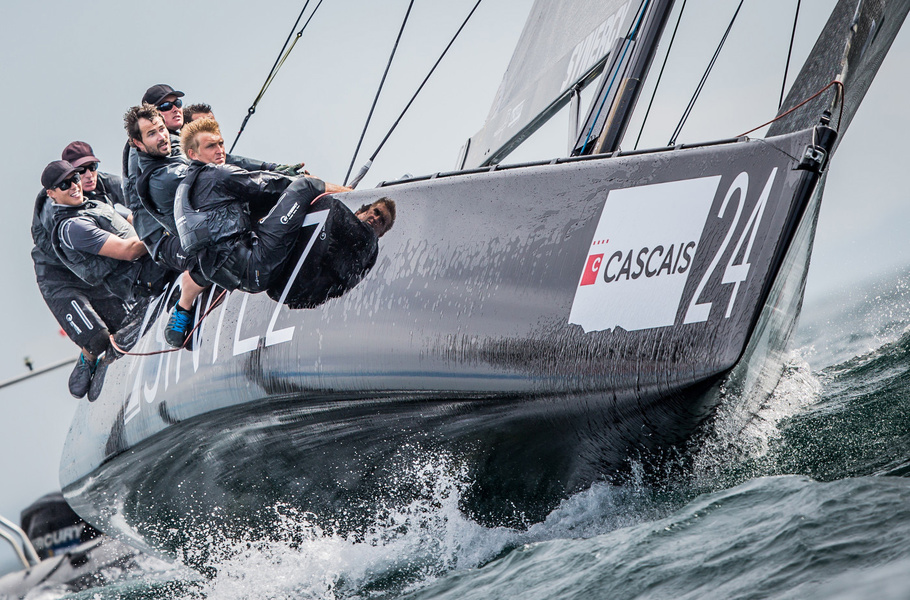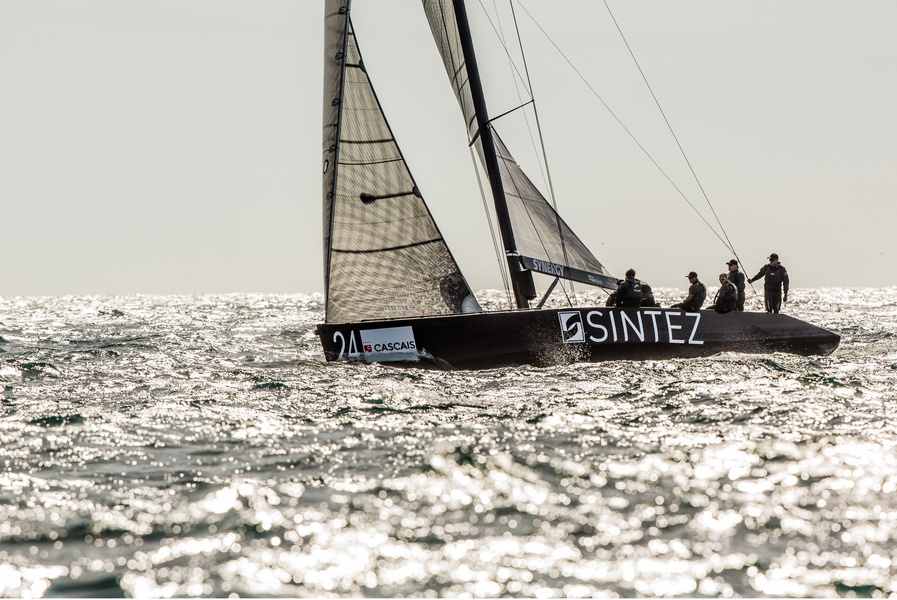 The second part - fleet racing - started on Thursday and lasted until Sunday. By the last day of racing «Synergy» approached with the fourth place in the overall standings. The top three looked to be Katusha, Team Aqua and Peninsula Petroleum. « Synergy» was slightly behind, but was fourth. The first two races of Sunday unexpectedly were won by Portuguese Team Cascais - Aleph and pulled ahead in the classification. « Synergy» takes second place together with Peninsula Petroleum, two points behind the leader. In the last race «Synergy» literally tore their rivals, confidently leading throughout the race. The Cascais Cup gold went to ours!
The RC44 Championship Tour 2013, the final regatta of the RC44 class, will be held on Lanzarote November 20-24.